Wubba lubba dub dub! Has there ever been a show more hilariously bizarre than Rick and Morty? Nope, didn't think so.
This zany comedy first hit our screens back in 2013 and it immediately gained elite status. It follows a brilliant grandfather and grandson duo that get themselves into some ridiculous pickles and it makes for fantastic viewing.
Their adventures across the universe and through various dimensions introduce them to some outlandish characters and you can't help but feel sorry for Morty at times, who's seemingly dragged along against his will by Rick and his portal gun.
The show is growing in popularity episode-by-episode and here at Zavvi, we're HUGE fans. So we've decided to put together some of our favourite merchandise from this whacky comedy and it certainly doesn't disappoint.
Their crazy exploits have unearthed super characters like Pickle Rick, Squanchy, Birdperson, Mr Poopybutthole and amazing inter-dimensional cable like Ball Fondlers and Two Brothers – which is just the tip of the comedy iceberg.
All of these plus many, many more feature in our range of Rick and Morty merchandise which is the ultimate for fans of the show. Here you can find everything ranging from Pickle Rick banana guards and Plumbus mugs right through to Meeseeks boxes (although these are much safer than the ones in the show).
Our full selection of Rick and Morty merchandise is packed full of fantastic gifts for fans but we've complied it down to our 21 favourites. You won't be saying 'I am in great pain please help me' after seeing these – there's some absolute crackers.
We've travelled through several different dimensions and brought back 21 of the best Rick and Morty gifts for all fans, check them out:
1.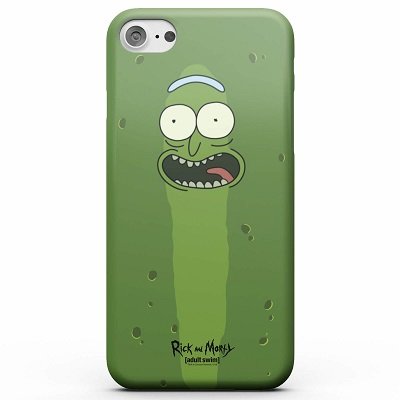 Keep your phone protected during your inter-dimensional adventures with this Pickle Rick phone case. A great gift for a friend or a tidy piece of merch to protect your mobile, it doesn't make any noise but all we can hear when looking at it is 'I'M PICKLE RICK!'
2.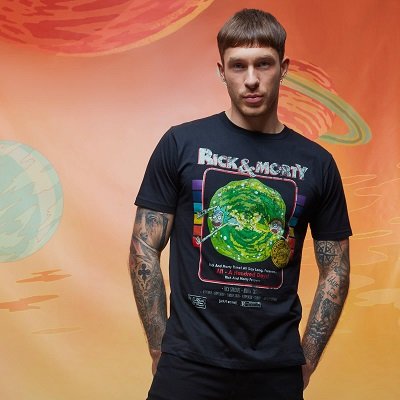 Take a trip to multiple dimensions with this retro Rick and Morty t shirt. Part of Zavvi's Schwifty collection, this features the grandfather and grandson duo being sucked into a portal and if we do say so ourselves – it's pretty cool.
3.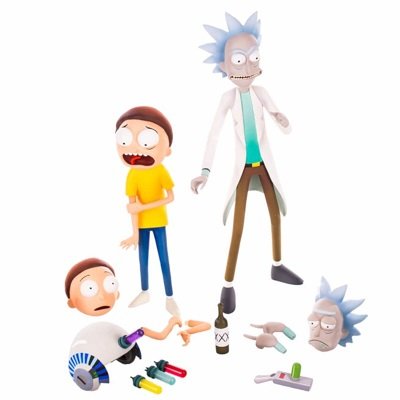 Recreate scenes from Morty's Mind Blowers (season three, episode eight) with this superb action figure set. Featuring two pairs of arms, hands, heads and figure stands along with a range of accessories, this would make a great gift for a friend or an addition to any collection.
4.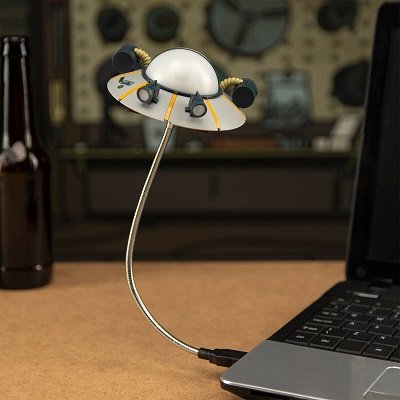 Get some of Rick's wisdom at your desk with this quirky light. Simply plug it into your laptops USB port and his ship will illuminate the room and keyboard – it also features a flexible arm which can be moved around to get the best angle. A pretty neat and practical piece of merch.
5.
We all know how helpful Mr. Meeseeks can be (unless you ask him to knock a couple of strokes off your golf game) and he's here to assist you again. This stainless steel travel mug features this crazy characters instantly recognisable face and would make a great gift for all fans of the franchise.
6.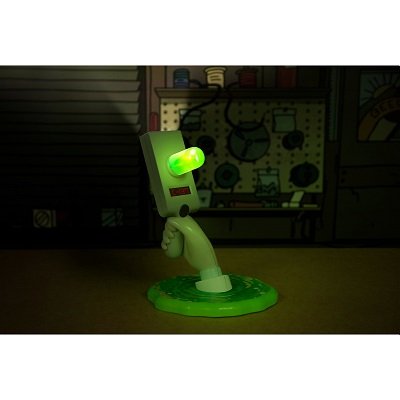 When it comes to lighting, you're not going to find anything that can compete with this godly creation. The ultimate accessory for all fans of this franchise, you can now get your hands on Rick's portal gun and travel through to new dimensions with its iconic green glow. This is certainly up there with the best Rick and Morty gifts.
7.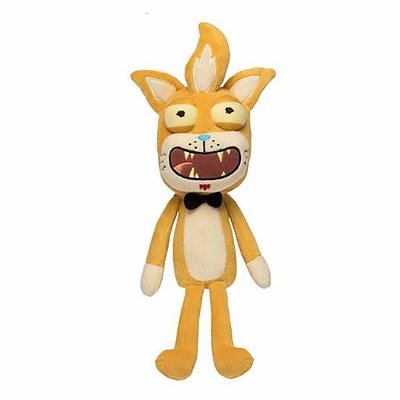 Everyone's favourite alcoholic cat – give the gift of Squanchy with this great funko plush. One of Rick's best friend, he's one of the most iconic characters to come from this great show and he loves to squanch.
8.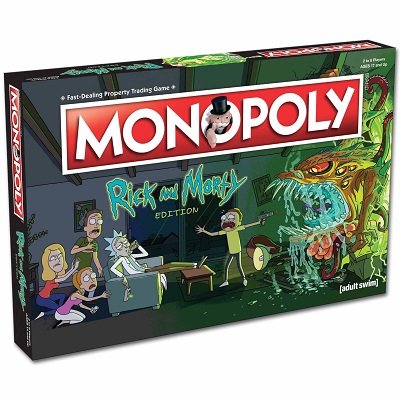 Everyone loves Monopoly right? So imagine Rick and Morty Monopoly… Buy, sell and trade locations from the multiverse featuring Planet Squach, the Cromulon Dimension and much more in this quirky re-invented classic. One of the best gifts for sure.
9.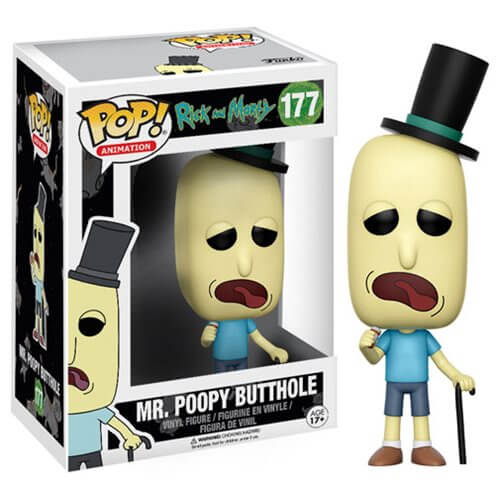 A real favourite amongst Rick and Morty fans, Mr Poopy Butthole. This guy is a hero but he's NOT an alien parasite – we just wish that someone told Beth this in season two episode four before she shot him. We'll never forgive her for that.
10.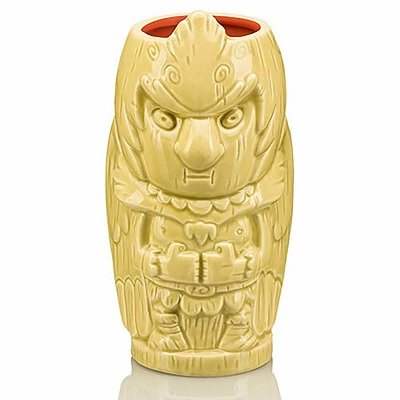 Get Schwifty in style with this commemorative Birdperson tiki mug. Another one of Rick's best friends, he was cruelly taken away from us in the season two finale before resurrecting as Phoenixperson.
11.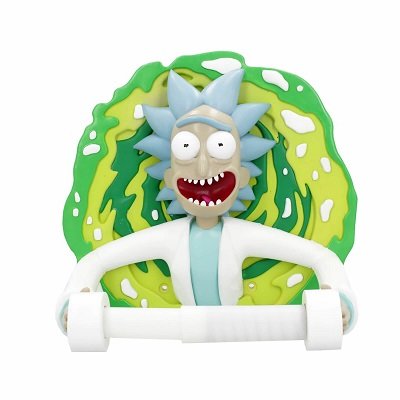 Just when you thought you had seen it all… Take your bathroom to a new dimension with this Rick toilet holder! This features the mad scientist emerging from an inter-dimensional portal, grabbing the holder with both hands. This can't not put a smile on your face…
12.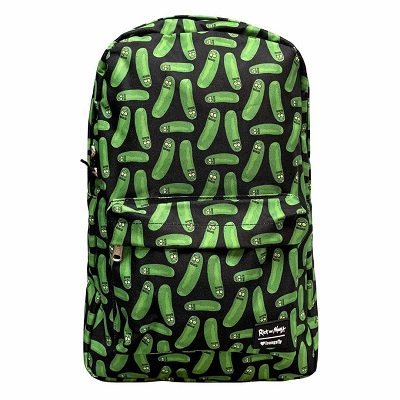 More Pickle Rick and another superb piece of merch. Keep your belongings safe and carry them with ease with this superb Pickle Rick backpack. Why have one of him when you can have hundreds?
13.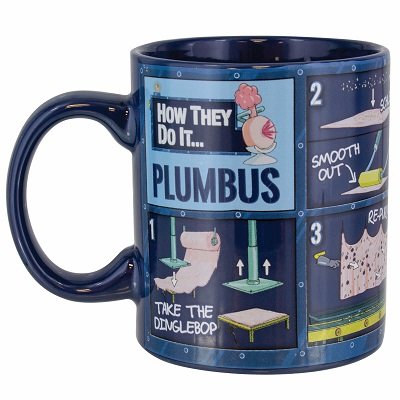 Stay hydrated and educate others with this rather eye-catching Plumbus mug. This gives detailed instructions on how these (what on earth are they?) are made and it would make a great gift for Plumbus lovers – if there's any out there.
14.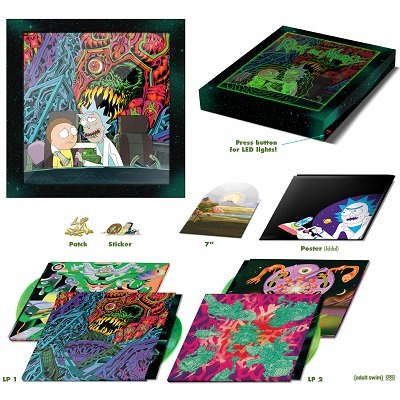 Ideal for all super fans of this franchise, the Rick and Morty soundtrack Vinyl. This features 26 songs from the show along with some special artwork, a portal coloured box and a pretty badass etched window with green LEDs. A great looking and sounding piece of merchandise.
15.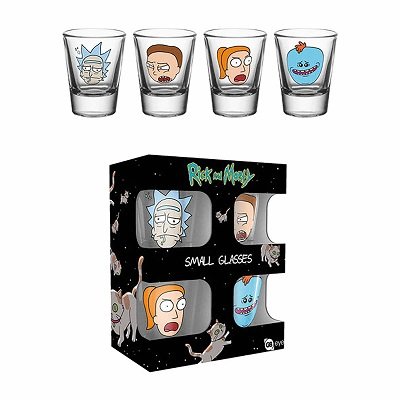 We've all wanted to get schwifty with Rick and now you have the chance to do so. But who'd have thought mixing Rick and Morty and alcohol would look so good?
16.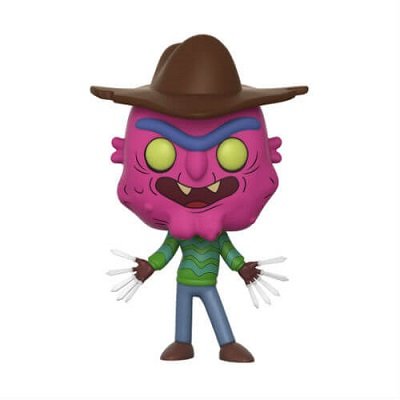 Another ridiculous character from the Rick and Morty universe, Scary Terry. This guy hunts and chases the pair of them but when they infiltrate his dream, but they then somehow become friends with him. A stupendous story line and character, now available to bring home in Funko Pop! Vinyl form.
17.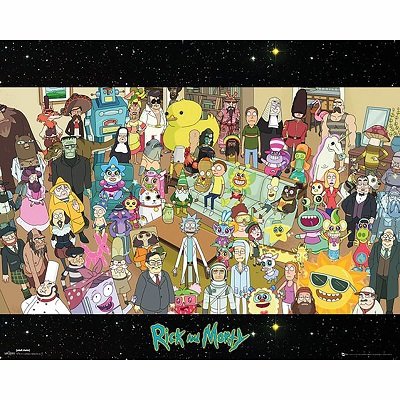 Another great piece of homeware, this Rick and Morty poster features a scene from one of our favourite episodes (Total Rickfall season two, episode four). This one sees alien parasites en-grain themselves within the duos memories along with Jerry, Beth and Summer which results in lots of whacky new characters and a hilarious 25 minutes of viewing. Pencylvester, Hamurai and Photography Raptor are the highlights in this one but there's loads to choose from.
18.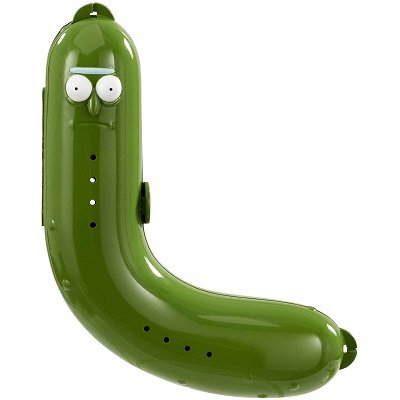 Out of them all, we think this has to be our favourite. The piece of merch you never knew existed, but now it's a must buy. Everyone loves Pickle Rick and you can literally take him around (whilst protecting your banana from the threats of your bag) with you on the move. Definitely up there with the best Rick and Morty gifts – it's not a debate.
19.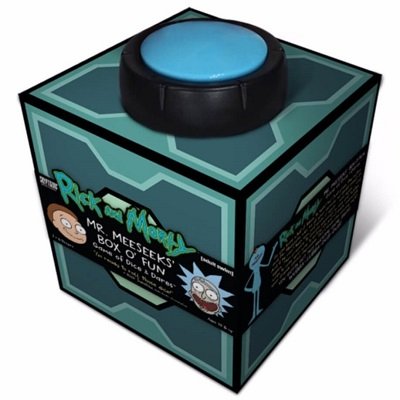 We all saw the destruction that the army of Meeseeks caused when Jerry asked them to take a couple of strokes off his golf game, well now you can bring them home. But this time when you hit start you don't need to worry about them running riot in this fun game, which'll provide plenty of laughs for you and your friends.
20.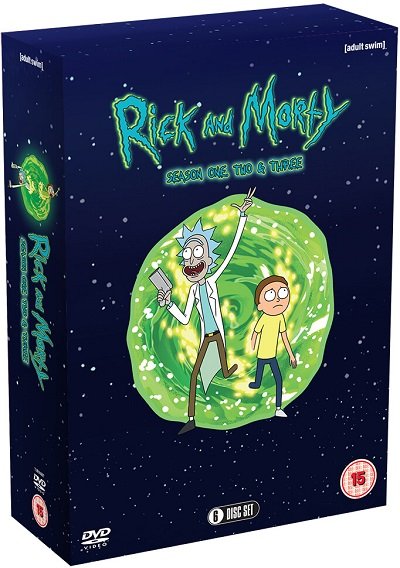 If you've somehow not seen this fantastic show (erm, what?) or you're trying to get a friend to start it, then bring them up to speed with this DVD box set featuring all of season 1-3. A great birthday gift for anyone who loves comedy or just wants to re-live some hilarious moments.
21.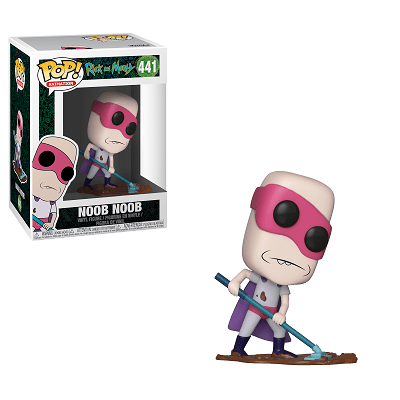 And to cap things off, a real collectors item. We see Noob Noob as a member of the Vindicators even though he's still waiting to be sent out on a mission. This Pop! Vinyl figure features him cleaning up after Ricks little accident in season three.
For more present ideas check out our Rick and Morty Gifts & Merchandise.
For all things pop culture and the latest news, follow us on Instagram, Twitter, Facebook and TikTok