The name's K… 4K.
After being delayed on four separate occasions, No Time To Die is finally released in cinemas today – but fans are already getting a chance to bring James Bond home.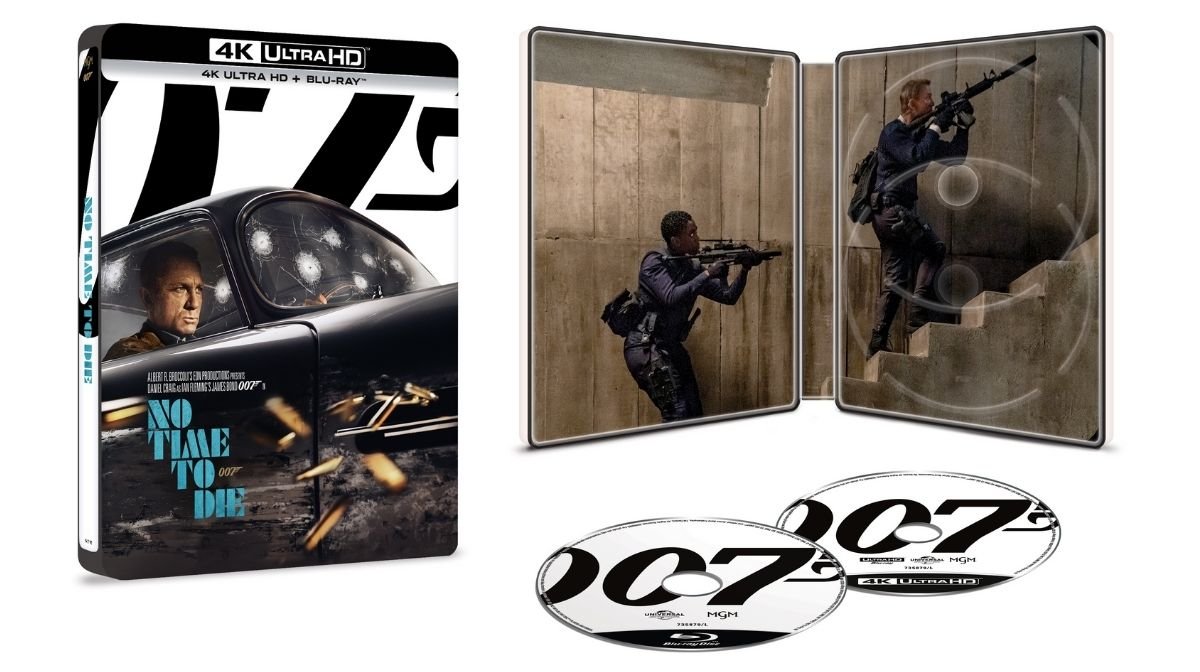 Today we are launching pre-orders on an exclusive 4K Ultra HD steelbook of Daniel Craig's final outing as 007.
The two disc steelbook also features a standard Blu-ray, and is region free.
And this isn't the only Bond movie getting the steelbook treatment, as two other classic 007 outings are also coming.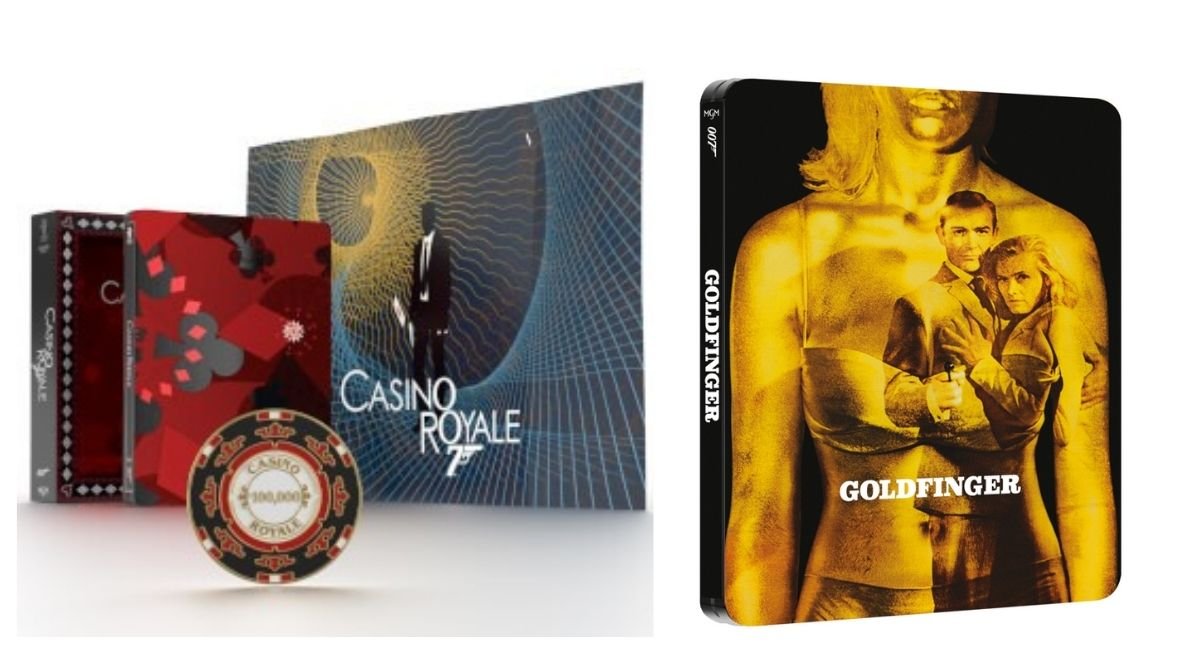 A rerelease of Casino Royale, will be available to pre-order from 9:00 BST.
The steelbook, from Titans Of Cult, comes with 4K and Blu-ray copies of the movie, in addition to a poster, and a unique pin in the form of a poker chip.
And then at 15:00 for Red Carpet members and 18:00 to all, the steelbook of the iconic Goldfinger will be available to pre-order.
Browse our full James Bond collection here.