Bruce Wayne, the Caped Crusader, The Dark Knight. He's arguably the most popular superhero of all time and it's for good reason, he's bloody brilliant.
His legacy dates back to 1939, where he made his debut in the old DC Comics and the demand for his fight against crime has soared ever since, bursting into film, TV and graphic novels.
He's without a doubt the biggest character in the DC universe, made popular by his touching story which saw him use the terrible pain of his parents tragic death to bring justice to Gotham City. He may he intimidating in appearance, but Batman symbolises hope and security for the residents of Gotham.
And now over 80 years on from his debut, he's still going strong and here at Zavvi, we're huge fans. The sheer scale of his story from over the years has provided us with plenty of great memories along with some superb Batman gifts, merchandise and memorabilia.
There's a huge amount of great gift ideas surrounding the Caped Crusader and fortunately for all you super fans out there, we've gone through and whittled down the overwhelming selection to 14 super presents that are fresh out of Wayne Manor.
These Batman gifts are perfect for fans of all levels and any occasion, ideal as a present for any lover of the franchise and keen collectors eager to grab the greatest in collectables and gadgets from this DC icon.
We've selected the 14 of the best Batman gifts & merchandise fresh from the Batcave – the whole of Gotham is desperate to get their hands on these:
The Dark Knight Pop! Vinyl Movie Moment
1.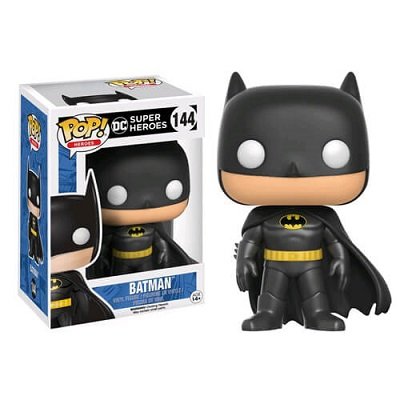 Back in 1989 we saw Michael Keaton reprise the role of the Caped Crusader and it's one that he did very well. His portrayal of Bruce Wayne was a real hit and if you're a fan of this old school movie and enjoy the occasional Pop! Vinyl, then listen up. This figure features him in his classic suit and this is a must for any Bat-fans collection. Lovely.
2.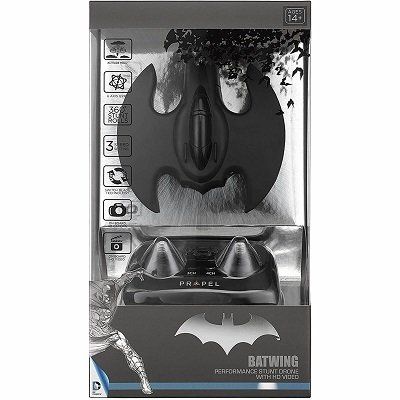 This one looks like it's come straight out of the Batcave. We all know that the Dark Knight has a crazy array of gadgets that can get him out of any situation and now you can too, with this impressive Batwing Drone. Coming with a remote control along with a HD video camera, this is the one the best Batman gifts. It even has an altitude lock and buttons for 360 degree aerial stunts. We now know what we want for our birthdays.
3.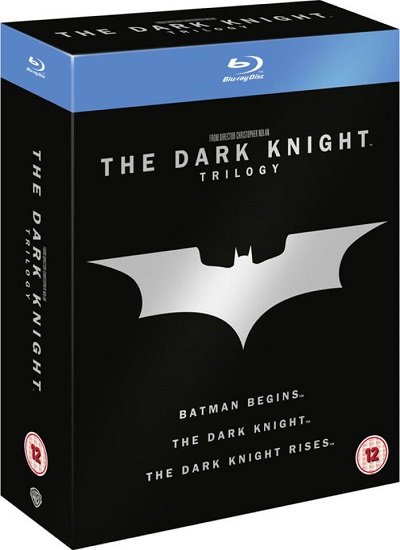 Three of the greatest films ever created, the Dark Knight trilogy is up there in the movie hall of fame. Featuring Batman Begins, The Dark Knight and The Dark Knight Rises. This masterpiece of cinema is something we've been watching on repeat for years and it's a perfect gift for any fan who doesn't yet own it. Coming in Blu-ray, this allows you enjoy Wayne's exploits in full HD goodness as he fights the likes of the Joker and Bane. A modern day classic and a must have for the movie collection, this is certainly one of the best Batman gifts around.
4.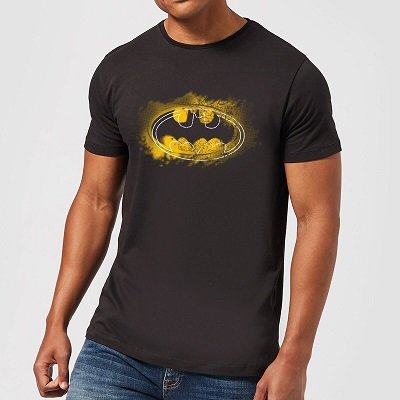 We all love his famous suit and the instantly recognisable Batman symbol. Combine the two together and you get this wicked piece of fashion. Channel your inner superhero with this stylish t shirt showing off the symbol in an edgy spray-painted design. You'll certainly be the talk of Gotham City in this.
5.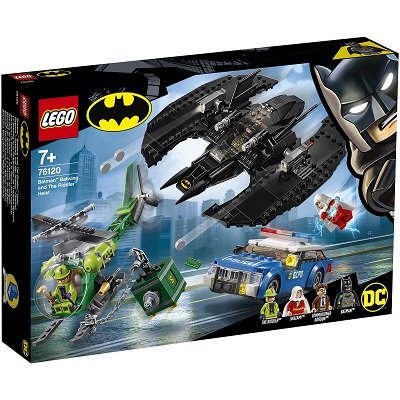 We all love seeing the adventures of the Caped Crusader whether it's in a movie, comic or graphic novel. But now with LEGO Batman who can bring it all to life and if we do say so ourselves, it's pretty fantastic. In this set you can take on The Riddler as he flees with a stolen safe in his helicopter, can he be caught in the Batwing? There's only one way to find out.
6.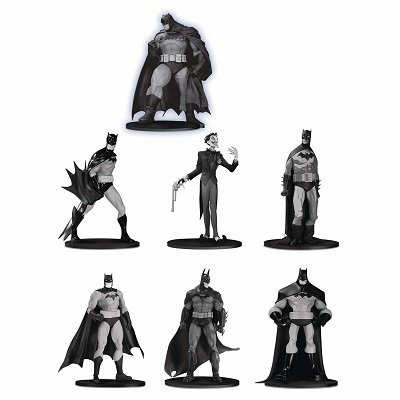 This franchise provides fans with plenty of opportunities to pick up unique collectables and that's certainly the case with this unique black and white figures. These feature Wayne in his Batsuit along with everyone's favourite super villain, The Joker. This set includes 7 different DC Comics figures and we're sure your Bat and Joker loving friends would love these as a gift.
7.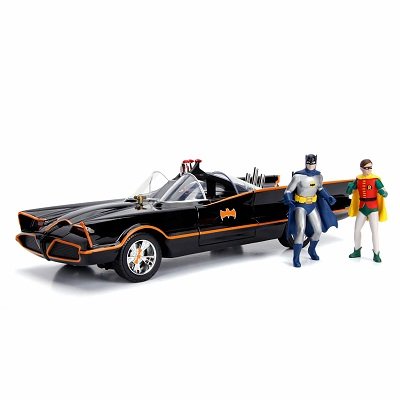 Now this is some proper memorabilia. From the 60's TV show starring Adam West as Bruce Wayne and Burt Ward as Robin, this set features both of them alongside the retro, but iconic Batmobile from the show. You're going to struggle to find a better Batman gift than this superb collectable. It's a must have for real old school fans of the franchise and it'd make a great centrepiece for any collection.
8.
The Dark Knight Pop! Vinyl Movie Moment
Another piece of Dark Knight merchandise and it's another cracker. This unique Pop! Vinyl figure captures a movie moment between Commissioner Gordon, Batman and the famous Batsymbol. The symbol is Gordon's way of meeting up with Wayne where the pair discuss tactics and the future of Gotham City. This special Funko figure is another great collectable and it's one for all fans.
9.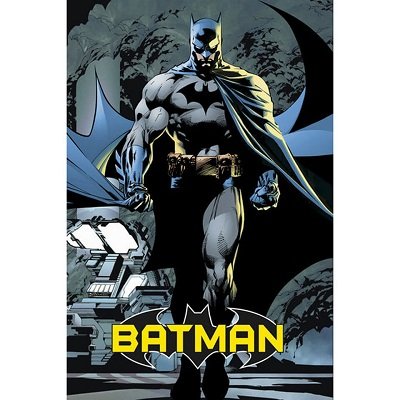 If you're a fan of the comics or know someone that is, then this could well be a great gift. This poster features the Caped Crusader from back in the classic comic days and it would make a fantastic addition to the bedroom, living room or any room at home. And we must say, it looks pretty badass.
10.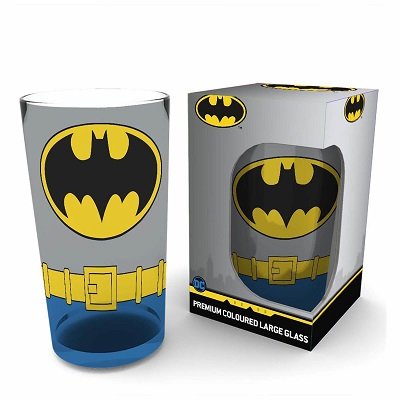 Another one for the old school fans out there. This special edition, premium glass is modelled off the very first Batman costume to produce a rather eye-catching design. We're pretty sure that this is what Wayne uses in the Batcave…
11.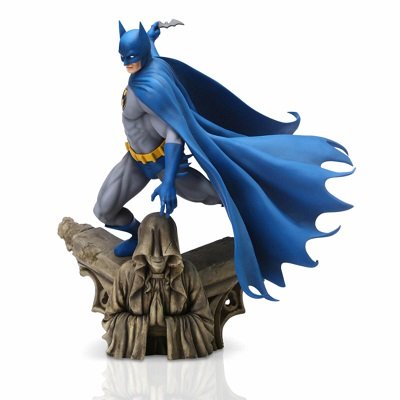 A real premium, collectors piece of kit. This DC Comics Batman statue is one for the super fans of the franchise. This limited edition statue is crafted of resin and calcium carbonate to create a masterpiece, featuring the Dark Knight on a rooftop gargoyle base.
12.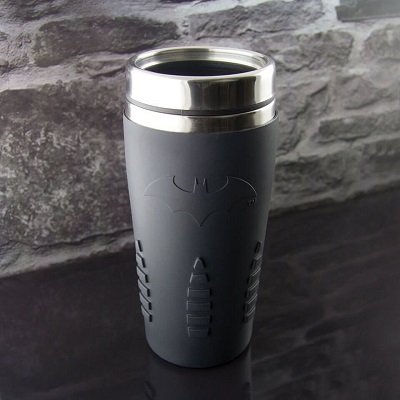 Ever wondered how the Dark Knight enjoys his coffee on the move? It must be difficult hanging onto it when patrolling the city in the Batmobile but we think we may just have the answer. This travel mug looks like it belongs in the Batcave, with it's modern, stylish design. This will be the envy of your friends and colleagues – whilst also being one of the most useful Batman gifts around.
13.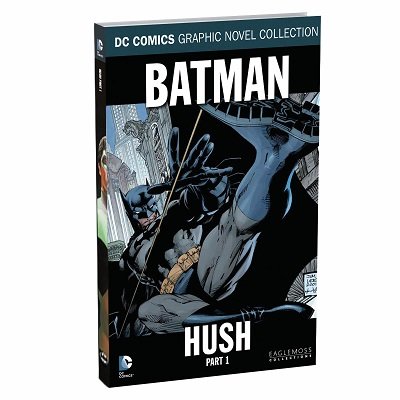 The origins of this great hero came in comics and you can enjoy his adventures in a different form that really adds a new element to the story. One of a huge set, this part of the graphic novel collection comes in two volumes and goes perfectly alongside the movies.
14.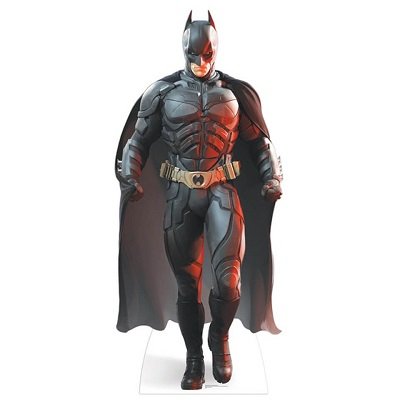 We're sure that everyone would love to meet Batman and now you can. Bring this iconic character to life with this life size cardboard cut out standing at 191cm tall. This features him from the Dark Knight in his cool, slick all black suit, this will certainly grab attention.
Check out our Batman Merchandise for more gadgets, clothing & collectables fresh from the Batcave.
For all things pop culture and the latest news, follow us on Instagram, Twitter, Facebook and TikTok.