Zavvi's new exclusive collection has arrived – and when you see them, you'll know you've gotta catch 'em all.
Our new Pokémon Explorer range features stylish clothing and accessories inspired by the smash hit game Pokémon Go.
As autumn gets closer, this range is a must-have for any Pokémon hunters, preparing to brave the cold to catch any creatures in the game.
Here's our guide to the collection, which you can shop right now by clicking here.
T-Shirts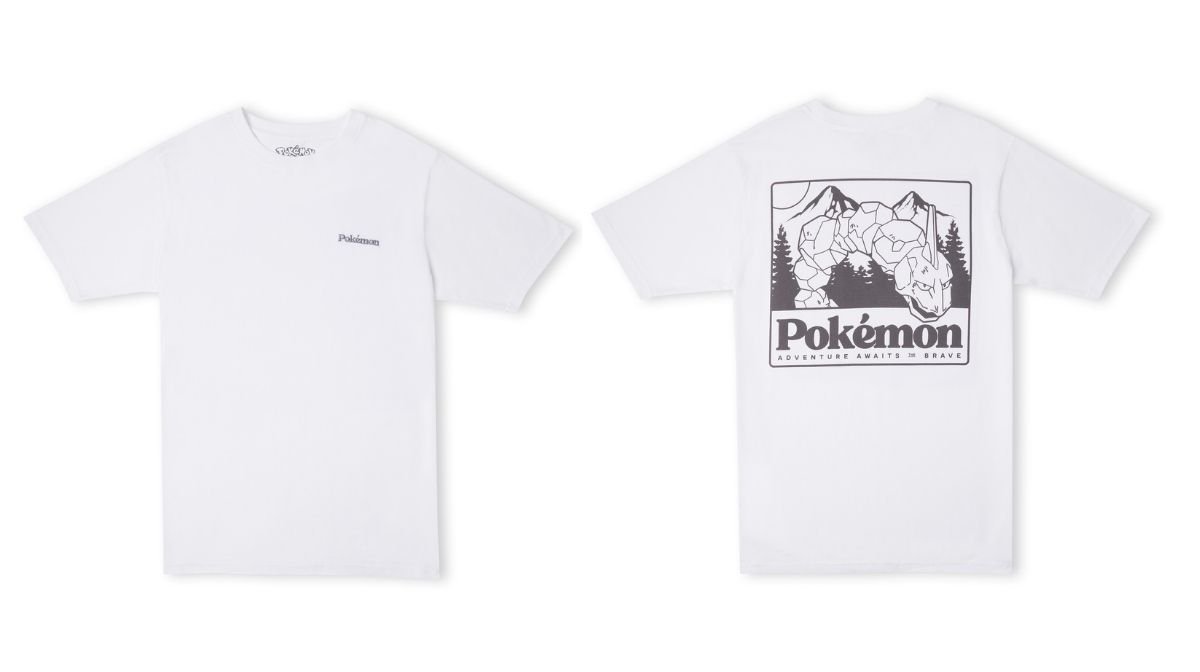 There are six different t-shirt designs in our Pokémon Explorer range, with something to suit the style of every Poké-hunter in training.
First up, the white tee offers a design that is both simple and effective: the Pokémon logo on the front, with a giant Onix on the back, worming its way through mountains and trees. The shirt bares the motto of this range: "Adventure Awaits The Brave".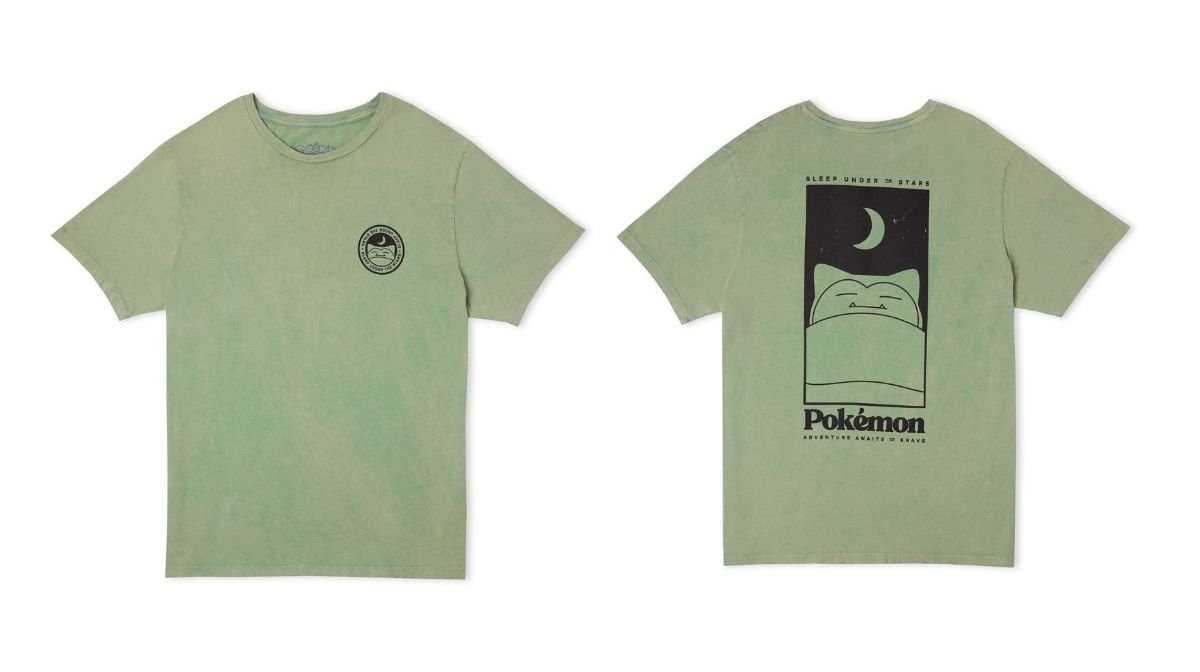 Each of the t-shirts features a different iconic creature. The mint coloured unisex tee features a snoozing Snorlax, who isn't thinking as much about adventure – its slogan is "sleep under the stars".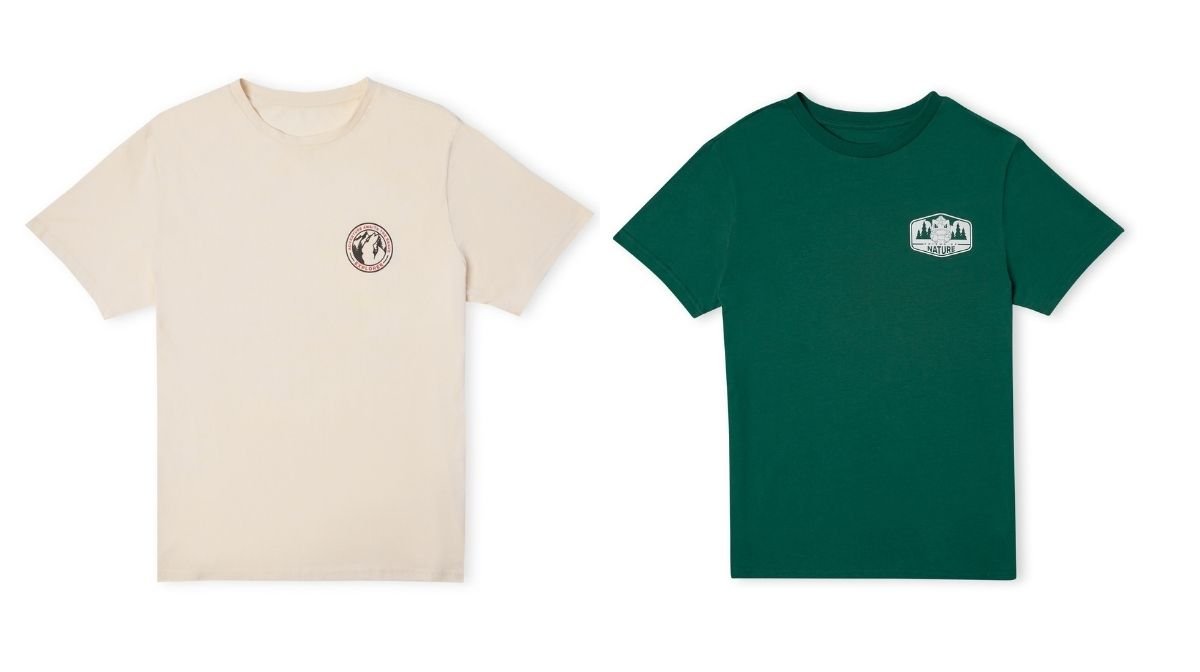 The cream shirt features Eevee, who is pictured setting out to explore the Kanto Region.
Meanwhile a mischievous looking Bulbosaur is pictured on the green shirt as a woodland wilderness explorer – he is a "friend of nature" after all.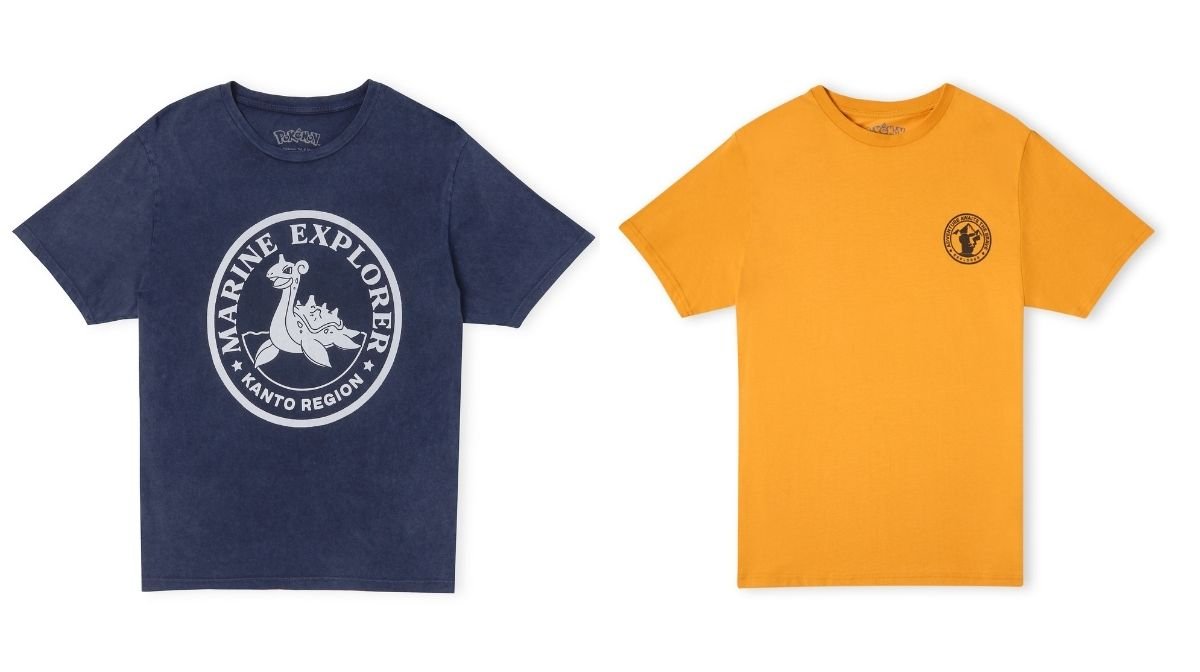 Then, there's the navy Marine Explorer shirt, featuring Lapras. No aquatic adventure is complete without this.
Finally, there's the mustard Pokéball shirt, an essential for any budding explorer. Wearing this will unleash your adventurous side.
Hoodies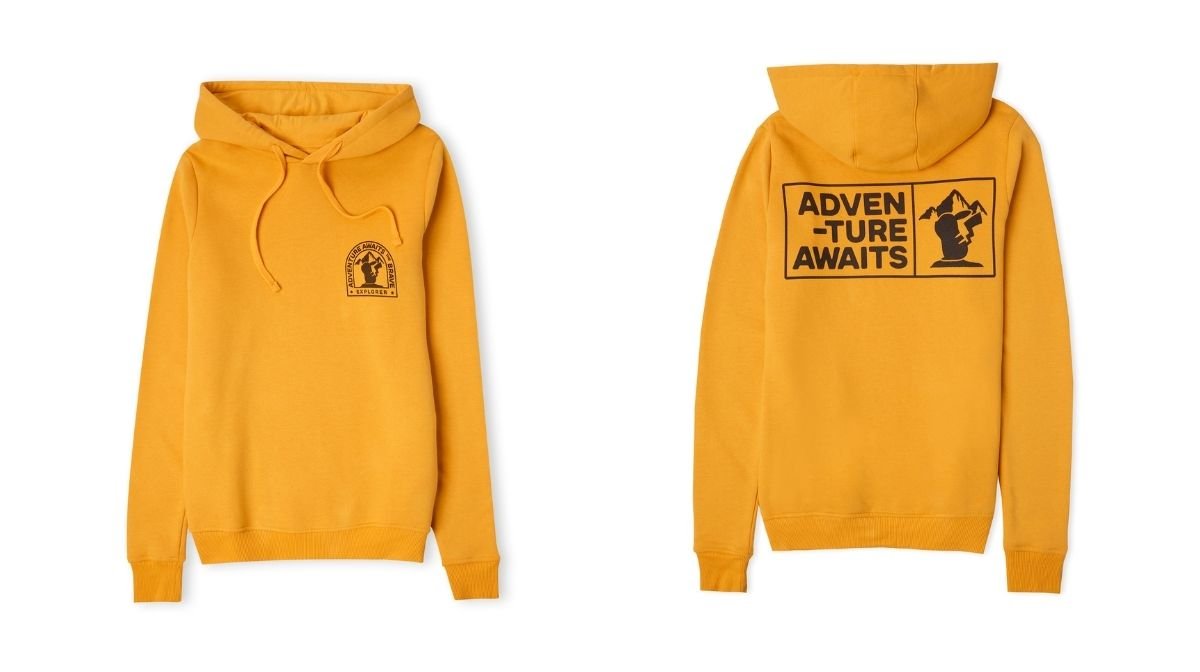 Once you've picked up a Pokémon Explorer shirt, you'll need a cosy hoodie to go along with it. And luckily, we have two fabulous designs.
Our mustard hoodie is the perfect fit for those looking to head out into the wilderness.
The front features Pikachu's silhouette looming before the mountains, with the back baring the promise that when you wear this, adventure awaits.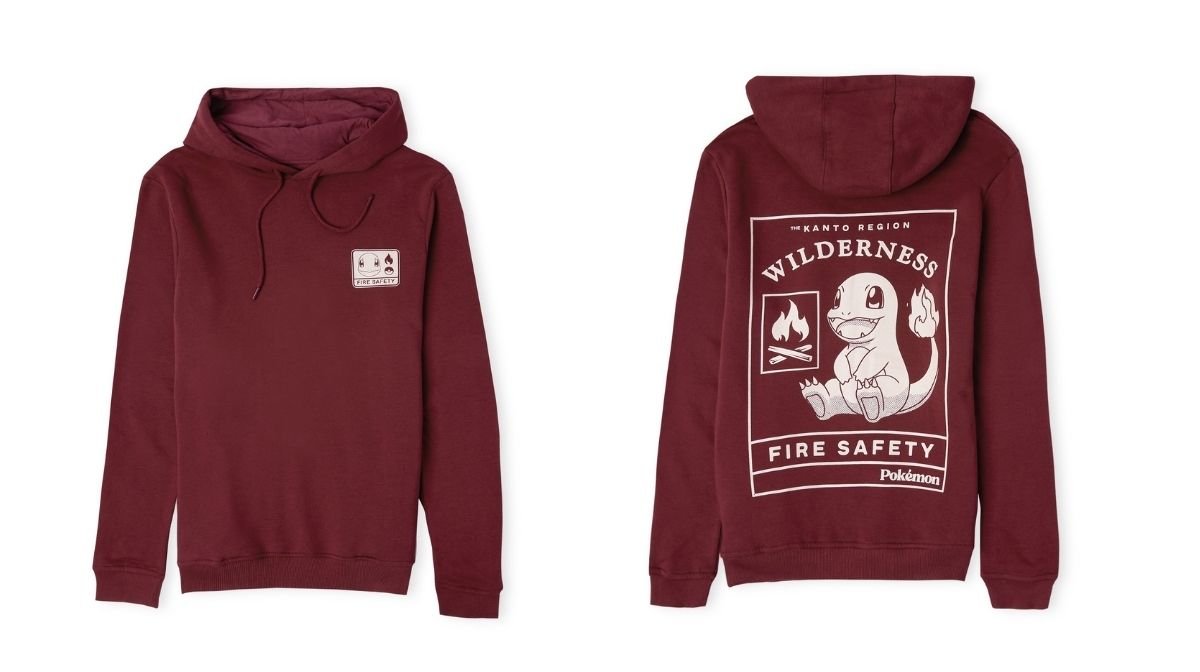 Our other hoodie will keep you safe as you head into the woods, as you'll be taking the cutest little fire safety officer to protect you. A smiling Charmander on the back of this hoodie is sure to bring a smile to your face – as well as keep you warm.
Hats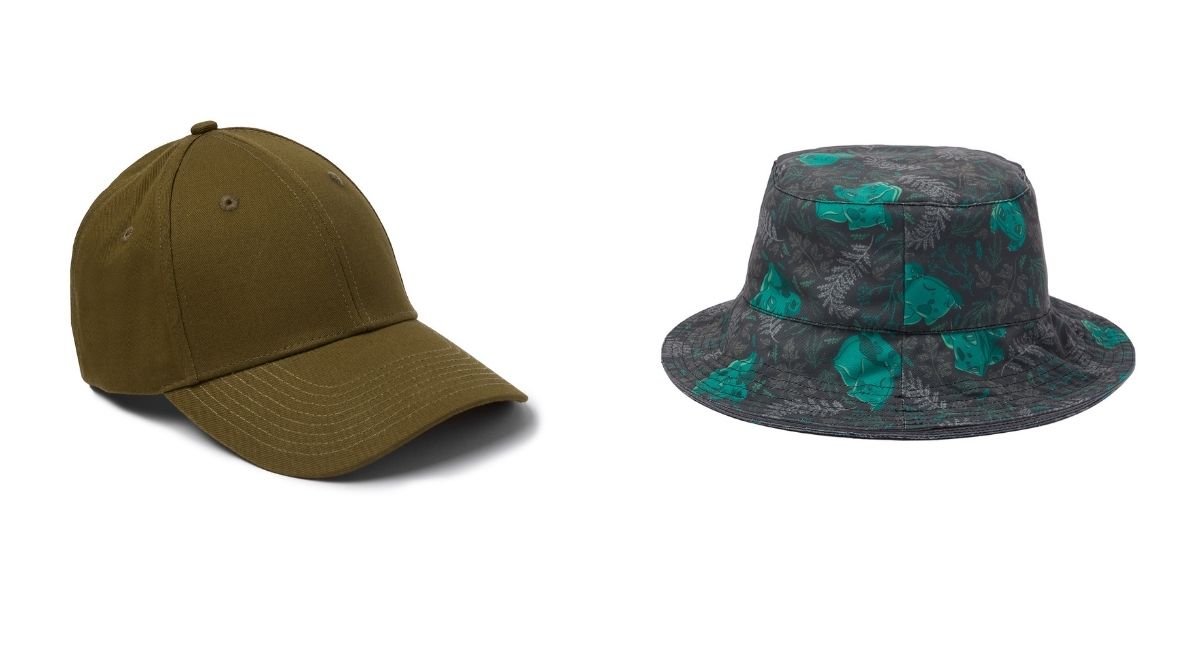 You need to protect yourself from the elements when you head to the great outdoors. But if it's too warm for a hoodie, we've got you covered with these wonderful hats.
First up is our leafy bucket hat, this lovely floral design complimented by lots of mini Bulbosaurs. The beloved Pokémon is smiling, snarling and resting throughout the eye catching pattern, ready to protect you from the rain.
The hat range is completed by this khaki baseball cap.
Footwear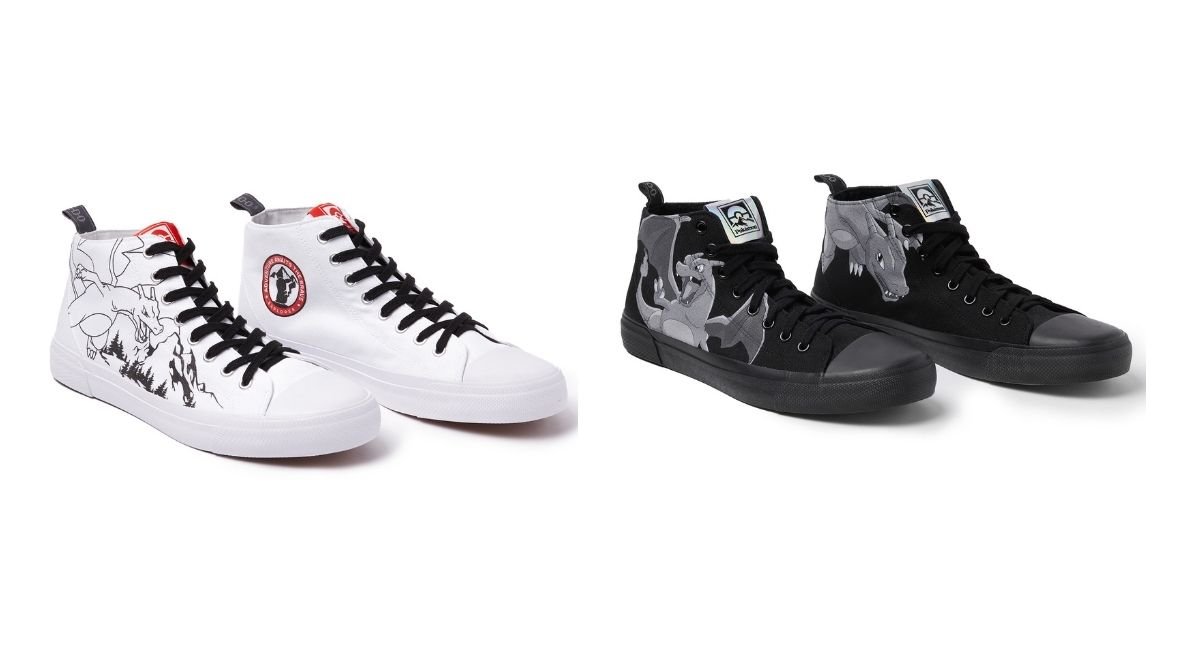 Our Pokémon Explorer Collection is complete with these two pairs of footwear – you won't want to go on an adventure without them.
Our signature high tops come in two classic colours (white and black), bearing different designs that show off the two different sides of Charizard.
Whilst the rest of the collection is live now, the black sneakers will be available to order from 6pm BST.
Shop our full Pokémon Explorer range here