Basic Instinct, the neo-noir thriller starring Michael Douglas as the crooked detective and Sharon Stone as the unforgettable femme fatale, is as notorious today as it was in 1992.
Not only is it iconic for its sexually driven scenes and sleek aesthetics, its notoriety also comes from the many controversies that surrounded the film.
During production and upon initial release, gay rights activists protested the film's portrayal of a bisexual woman as a murderous psychopath.
30 years on, through her unabashed enjoyment of sex, objectification of men, and clear love for women, Stone's Catherine Tramell has become a queer icon.
Like with all good noirs, Basic Instinct starts with a murder. An aging rock star is stabbed in the face with an ice pick, while being ridden by a faceless blonde.
The death leads Detective Nick Curran (Douglas) to investigate writer Catherine Tramell – a prime suspect due to her involvement with the victim and the suspicious fact that her recent novel features the same crime.
Nick quickly becomes obsessed with Catherine, with the film following the intense affair between the duo, as Nick struggles to understand both Catherine and the case.
Donned in all white, the ice pick wielding bisexual femme fatale may be the living embodiment of male castration anxiety. However, Catherine's many depths make her so much more than that, but this lies in what director Paul Verhoeven excludes from the film.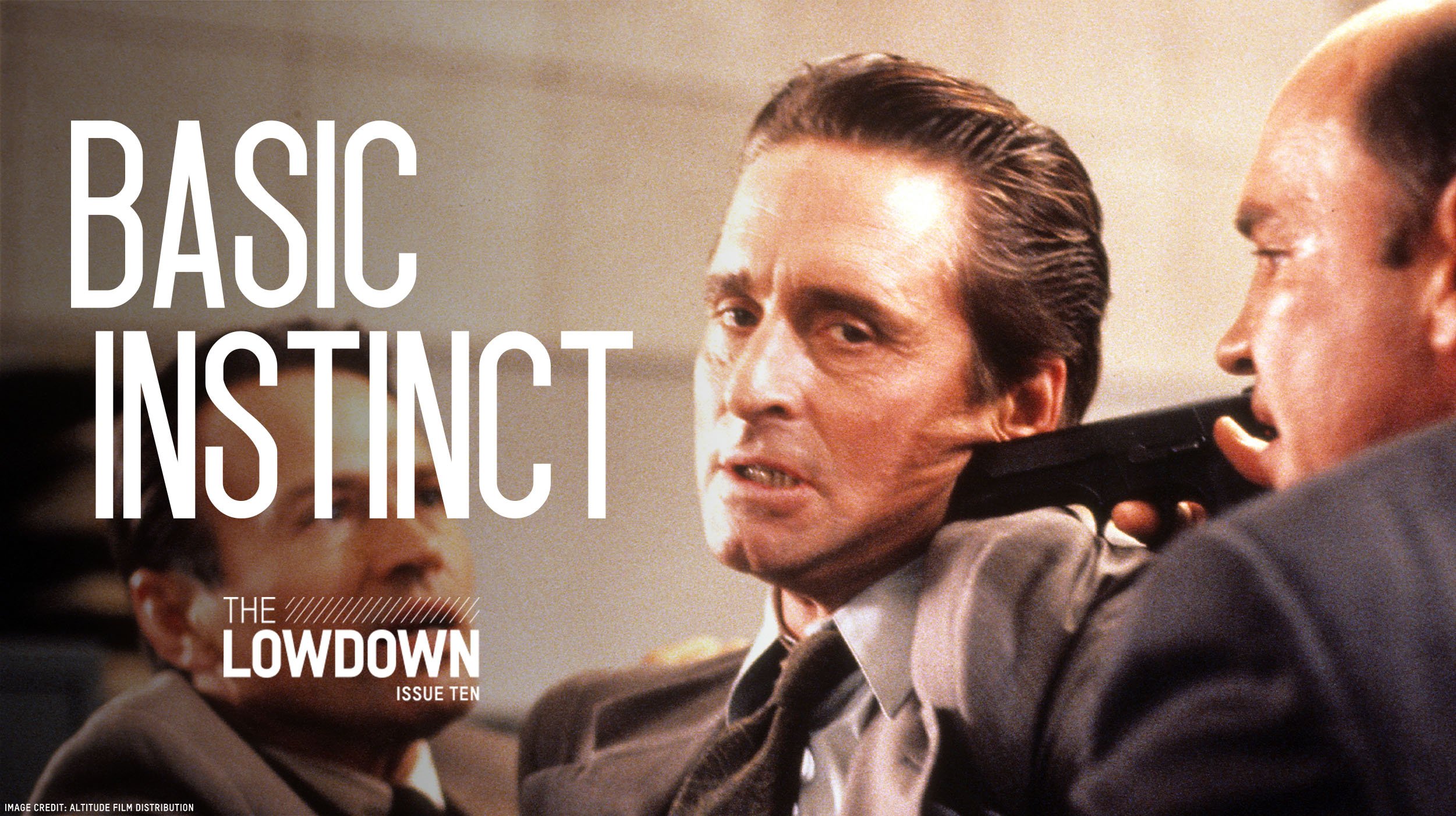 In this month's issue of our free digital magazine The Lowdown, we examine how this controversial film is far more groundbreaking in the portrayal of its lead character than we initially assumed.