When it comes to steelbooks, few are more beautiful and sought after than Mondo Steelbooks. Containing some of the best designs from the greatest modern artists, these steels are an essential to anyone's collection, be you a serial steel fan or just in love with the movies they're made for. With the release of The Little Mermaid Mondo #29 Zavvi World Wide Exclusive today, we take a look at some of our favourite Mondo steelbook variants from the past few years.
The Little Mermaid – Mondo #29 Zavvi World Exclusive Limited Edition Steelbook
Everything's better down where it's wetter, but we wouldn't advise taking your steelbooks for a dip in the ocean. The latest arrival to the Mondo Steelbook range has already jumped to the top of our wish list! With artwork by the incredibly talented Tom Whallen, The Little Mermaid Mondo #29 Steelbook is a real thing of beauty. As with all of our steelbook releases, this is incredibly limited in its run and is a guaranteed sell out title. With this being a world-wide exclusive, Zavvi is the only place IN THE WORLD that has this steel. Make sure your steelbook collection is the envy of all your friends and grab yours here.
The Jungle Book (Animation) – Mondo #21 Zavvi World Exclusive Limited Edition Steelbook
If you're a serious Mondo fan you'll know some of the most stunning pieces have come from the man, the myth, and the legend, Olly Moss. Us lucky sausages here at Zavvi were fortunate enough to have a world-wide exclusive release of his Jungle Book Mondo #21 Steelbook and there's few things we're more proud to own. With an absolutely stunning design on both the front and the back of the steelbook, this is the perfect steel to have on display and show off to all your guests. Is your collection missing this great steelbook? There's still a chance to grab one here!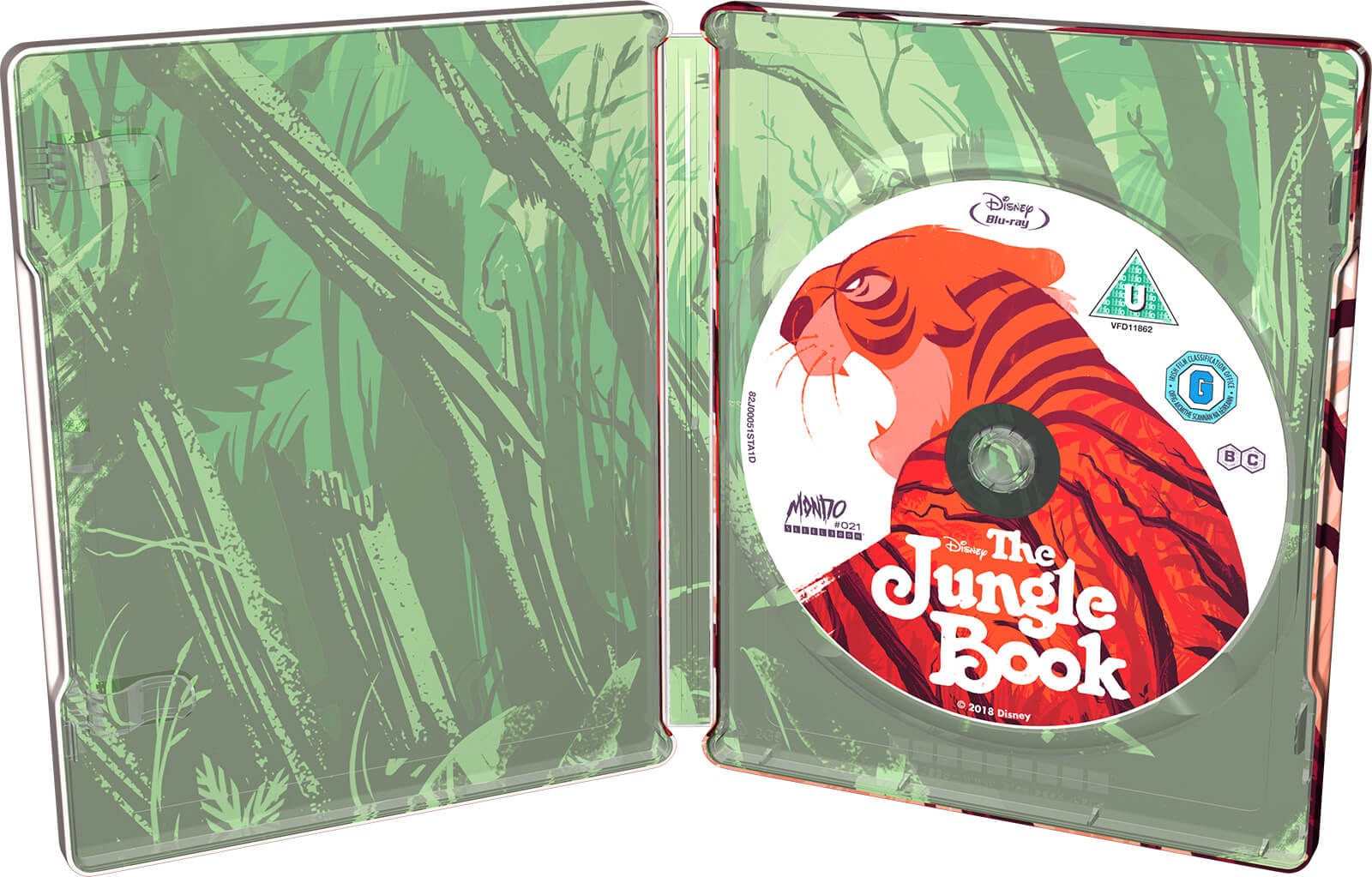 The Incredibles – Mondo Steelbooks #20 Zavvi World Exclusive Limited Edition
Mr. Whalen, you've done it again! The Incredibles Mondo #20 Steelbook features our favourite superhero family in stunning steelbook form. With a minimalist design on the back of the steelbook, collectors have a nice choice of which design they choose to display. Whichever side you choose your friends will definitely be envious of this one. Unfortunately, collectors couldn't get enough of this one and this is now completely sold out. You might find a few lurking about on resale sites and forums but to find an unopened copy is about as rare as a unicorn wearing a sombrero.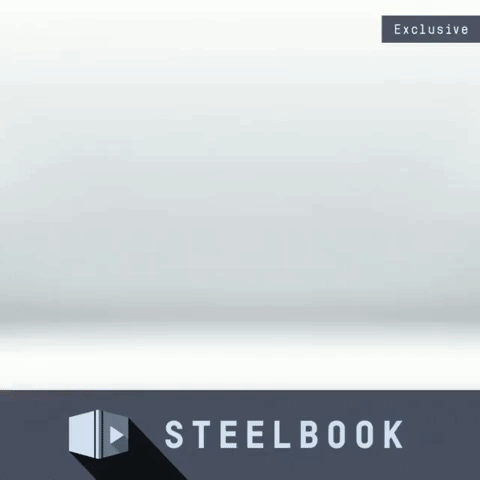 Labyrinth – Zavvi Exclusive Mondo X Steelbook
The Jim Henson classic was given the steelbook treatment with the Labyrinth – Mondo X Steelbook collaboration. This steelbook is unfortunately long gone but still holds a very special place in our hearts here at Zavvi towers. With an absolutely stunning design on the outside and an equally as impressive inside, this steelbook should be at the front of any collection. The film itself is an absolute classic (and David Bowie a delight from start to finish) so it's no wonder this went in a flash. Similar to The Incredibles steelbook, a little search of the web may throw up some resale copies but be prepared to part with some serious cash for one of these beauties!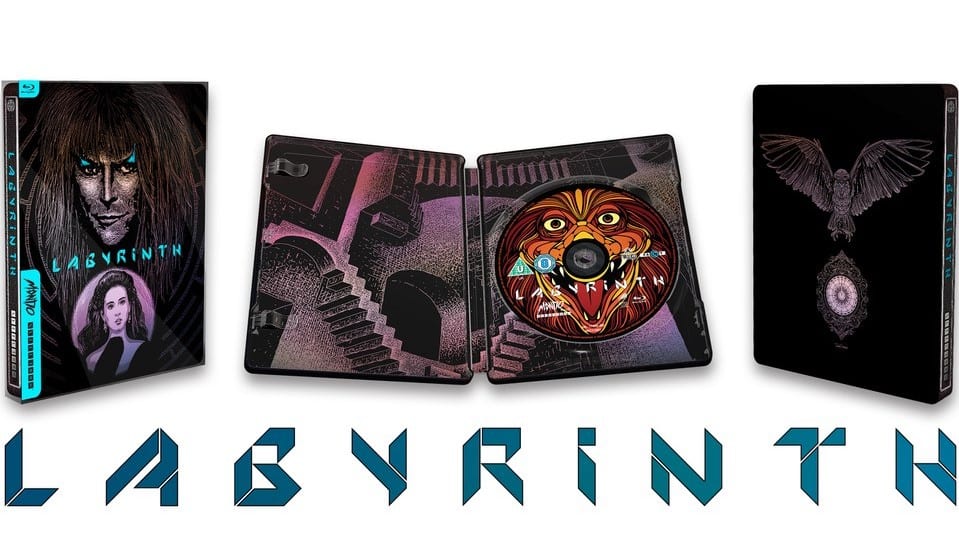 Reservoir Dogs – Mondo X Steelbook – UK Exclusive Limited Edition Steelbook
From the Mondo X Steelbook series, the Reservoir Dogs Mondo Steelbook is everything about classic Mondo design work we know and love. As our FIRST EVER Mondo release it still gives us a tingly feeling inside just looking at it. Unfortunately copies of these have long-since been lost from our Zavvi archive collection and are no doubt sat upon someone's shelf, regularly being stared at in awe. With artwork by Tyler Stout, a Mondo veteran, there's no way that this would have been around for long. A classic steelbook for a classic film. Stop it, no YOU'RE getting emotional over a steelbook…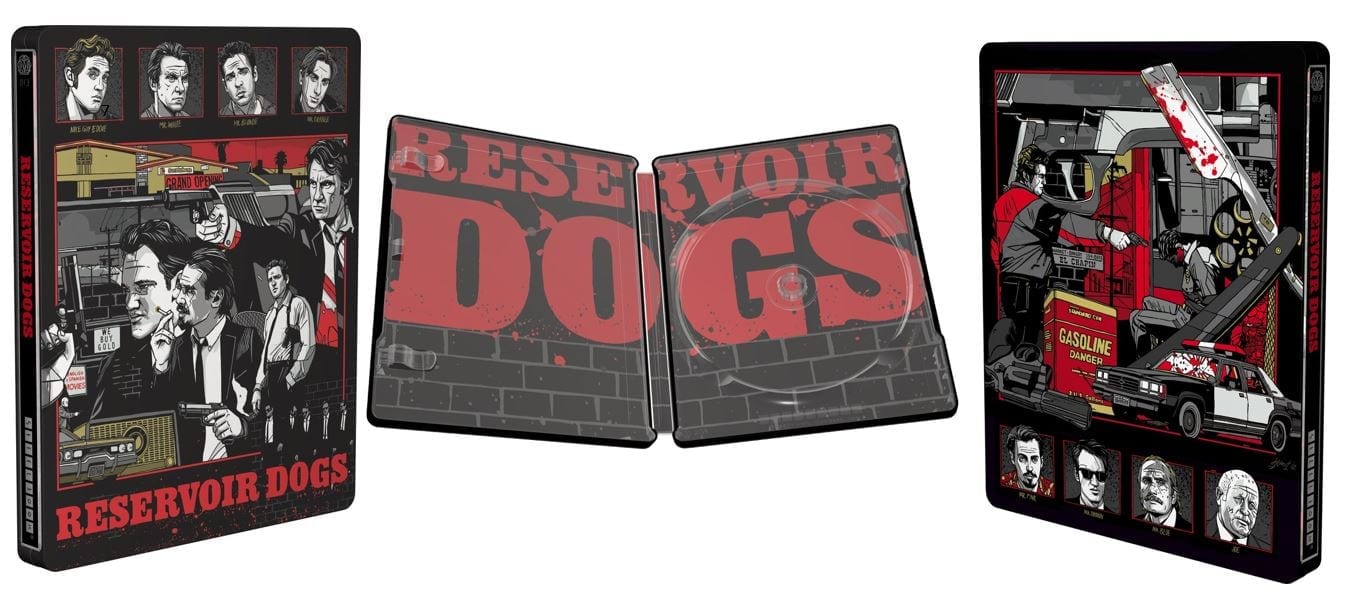 We Are X – Limited Edition Mondo X Steelbook
Telling the monumental story of Japanese rock band, X Japan, the We Are X – Limited Edition Mondo X Steelbook is much more than just a steelbook collector's dream. The popularity of the band has meant this steelbook has bridged many boundaries and is one that collectors new and old swoon over. Designed by Becky Cloonan, the steelbook features a stunning wraparound design with an equally as stunning inside design. It almost seems a shame you can't display the inside! Want to add this beauty to your collection? Grab yours here!