Nearly a century later, the end of the silent era and the dawn of 'the talkies' remains the most revolutionary transition in cinema history.
More so than the leap to colour and the many attempts to get us wearing 3D glasses, the birth of the sound era completely transformed Hollywood as we know it – but if you only learned about this from the movies themselves, you'd likely conclude that this caused the industry to enter turmoil.  
For decades we've seen several tales about washed up silent era stars, struggling to adapt to an industry that became alien to them overnight.
Instead of celebrating the revolutionary nature of this transition, it's more common for Hollywood films to look at the darker implications of the move.
But within this crowded field, one stands out for bucking this trend: Singin' In The Rain.
Gene Kelly and Stanley Donen's film is marking its 70th anniversary this month, and has more than stood the test of time as the canonical greatest movie musical ever made – many of its wonderful songs and expertly choreographed sequences are still regularly paid homage today.
But it's the underlying optimism about the power of movies, and its celebration of what the 'talkies' could achieve as a heightened version of the classic art form, that has helped it endure.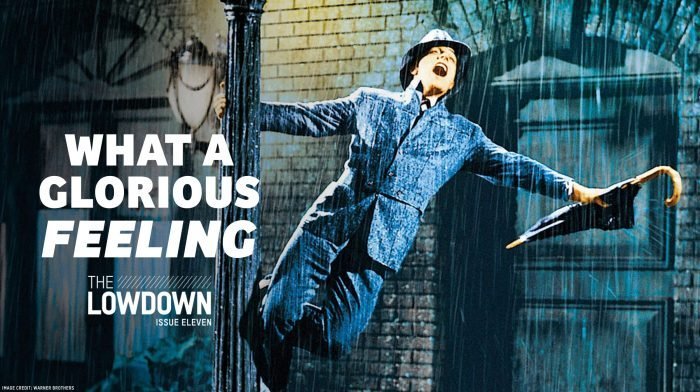 In the latest issue of our free digital magazine The Lowdown, we reflect on how its depiction of the transition to talking pictures remains unlike any other.