The summer season has finally arrived bringing with it the return of our favourite type of clothing – the beloved Hawaiian shirt.
Mostly seen at BBQs, on the beach and at pool parties, the Hawaiian shirt is a staple item that comes out in full force when the sun is shining.
We can't get enough of the bright, bold and brilliant prints whether they are floral, abstract or tropical, so earlier today we launched our own range of printed shirts inspired by popular franchises including Jaws, Jurassic Park and Rick and Morty.
To celebrate, we thought we would take a look at the greatest Hawaiian shirts the worlds of film and television have ever seen. And oh my, we are so feeling them!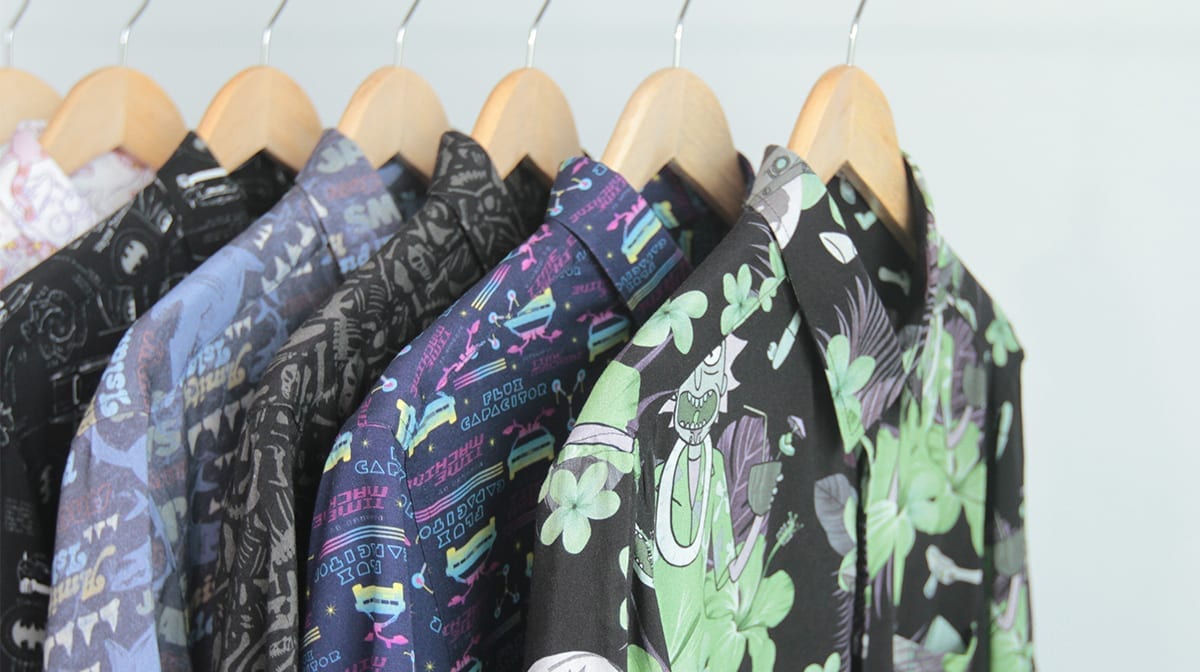 Jim Hopper – David Harbour in Stranger Things
Tony Montana – Al Pacino in Scarface
Ace Ventura -Jim Carrey in Ace Ventura: Pet Detective
Herbert I. 'Hi' McDunnough – Nicolas Cage in Raising Arizona
Dr. Gonzo and Raoul Duke – Benicio del Toro and Johnny Depp in Fear and Loathing in Las Vegas
Romeo Montague – Leonardo DiCaprio in Romeo + Juliet
Thomas Magnum – Tom Selleck in Magnum, P.I.
Shop the full range of our exclusive printed shirts.