"I believe in America."
It's one of the most famous opening lines in the history of cinema, distilling an entire film's exploration of the mafia's early 20th century dominance into a simple sentence.
In just four words, The Godfather immediately invites readings as an immigrant narrative and a wider dissection of the 'American Dream', all told through the lens of a turbulent decade within the Corleone family.
It still holds up as a rich drama about the world of organised crime, but it's endured because of how deeply allegorical this tale was to its country of origin.
A long gestating interest in the mafia already existed, but Francis Ford Coppola's adaptation of Mario Puzo's bestseller only increased public fascination with the inner workings of these criminal empires.
Naturally, it has cast a huge shadow over the crime genre since it was released 50 years ago, to the point that it feels like most mafia fiction is created as a direct response to the iconic movie.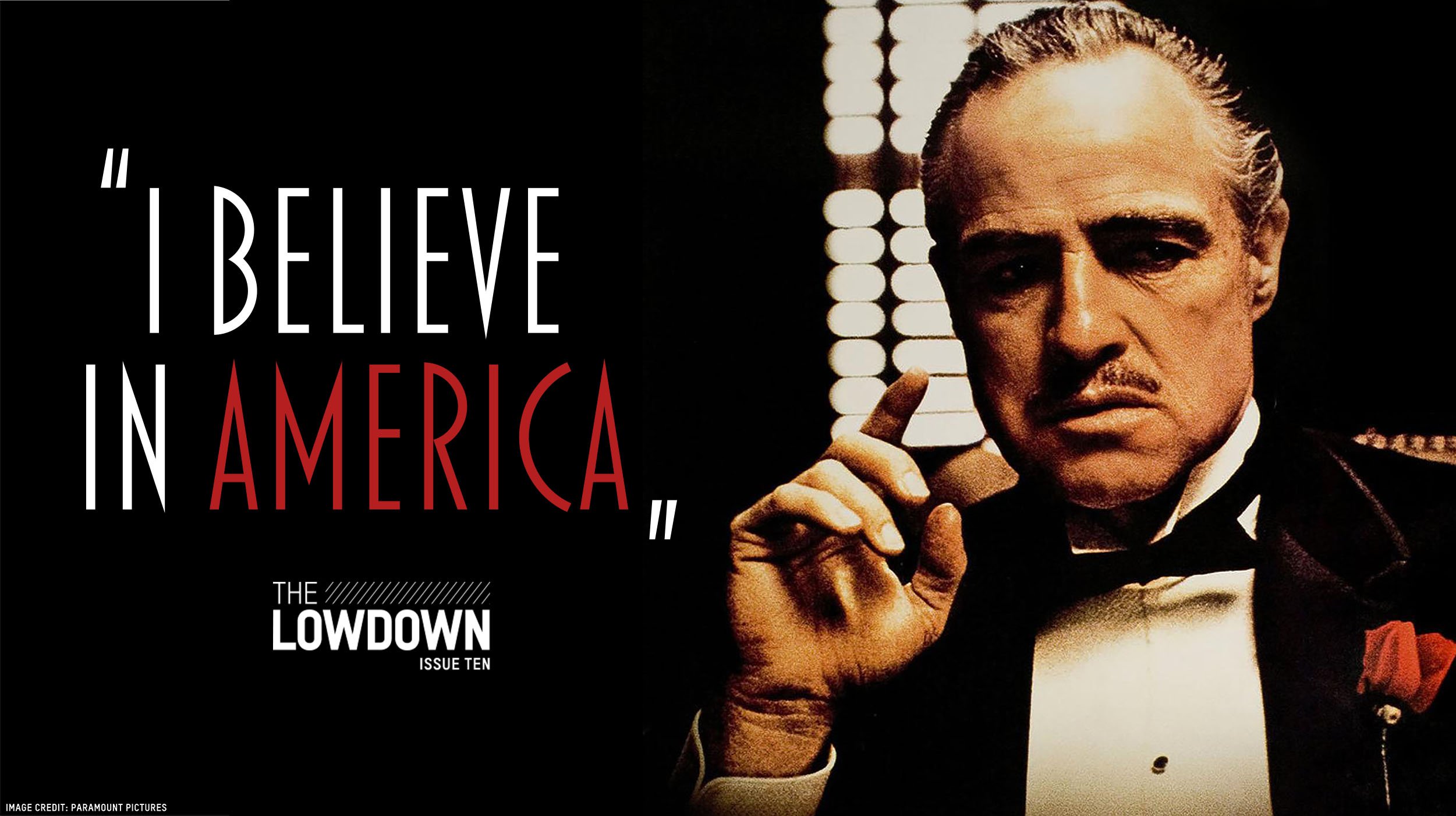 Where once the criminal underbelly could safely "believe in America" due to their unparalleled success and influence, a few decades later those in similar positions could reflect on the legacies of what came before and claim that "the best is over" (to quote Tony Soprano in the pilot episode of that ground-breaking HBO series).
In the latest issue of our free digital magazine The Lowdown, we reflect on how The Godfather romanticised that golden age and how the mafia genre will forever live in its shadow.