DC Fandome provided a brief glimpse at director James Gunn's 'soft reboot' The Suicide Squad, presenting a massive ensemble cast of well-renowned actors.
So just who exactly are the latest unlucky members of Amanda Waller's secretive Task Force X? Let us introduce you to the new Suicide Squad cast. And, to quote starring actor Joel Kinnaman, "don't get too attached…"
Amanda Waller (Viola Davis)
Viola Davis is bringing back no-nonsense director Amanda 'The Wall' Waller from 2016's Suicide Squad cast to once again oversee this new team.
The Wall was first introduced in Legends #1, a six-issue comic book mini-series by visionary Suicide Squad writer John Ostrander in 1986 — who has been cited by Gunn as a large influence on the new film.
The woman with her hand on the trigger, Waller is the mastermind behind Task Force X, implanting bombs in the heads of supervillain convicts and releasing them to carry out a series of covert black ops missions on behalf of the government.
This is a woman who isn't afraid to go toe-to-toe with foes as intimidating as Batman, making her an enemy you don't want to provoke, as you can be sure this new Suicide Squad cast is going to find out — in explosive fashion.
Rick Flag (Joel Kinnaman)
The de facto leader of the Suicide Squad, Waller's right-hand military man has been there since the very beginning of the team during the Silver Age, first appearing in The Brave And The Bold #25.
Making his live action debut as part of 2016's Suicide Squad cast, portrayed by Joel Kinnaman, Flag is an undeniable staple of the team.
Now set to reprise his role, Kinnaman can be seen sporting the bright yellow T-shirt synonymous with his comic book counterpart — implying a more comic book accurate interpretation of the character.
Harley Quinn (Margot Robbie)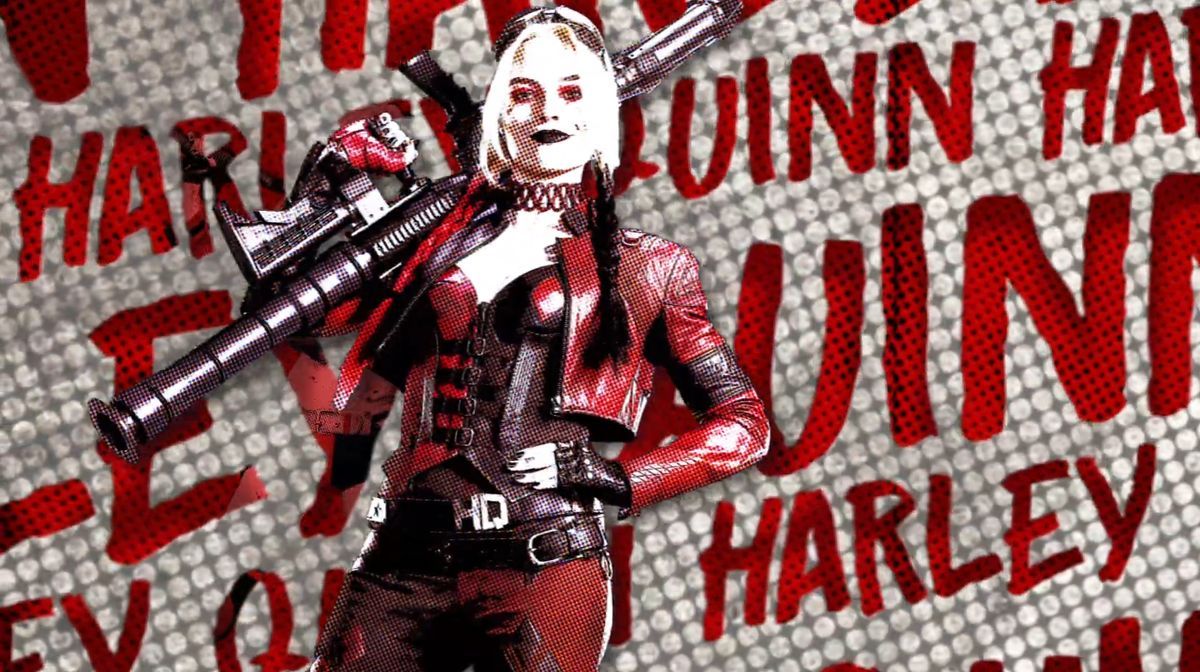 Debuting on the comic book pages of the Suicide Squad during the 2011 DC Comics reboot, the New 52, Dr. Harleen Quinzel (better known as the infamous "Harley freakin' Quinn") has become one of the most prominent and recognisable figures of the Suicide Squad cast.
Coming hot out of her appearance in 2020's Birds of Prey, Margot Robbie is set to revisit her role for the third time, wearing the character's iconic red and black colours in a getup reminiscent of her appearances in the Batman: Arkham video game series.
Captain Boomerang (Jai Courtney)
The Aussie with a talent for throwing boomerangs, George 'Digger' Harkness joined the Suicide Squad comics in the late '90s.
A prominent villain of the Flash, Boomerang is also part of the Rogues supervillain team, with the character being apprehended by the Scarlett Speedster (portrayed by Ezra Miller) in 2016's Suicide Squad.
Jai Courtney has revisited his role to join Gunn's The Suicide Squad cast as one of the few returning team members from the previous film.
Bloodsport (Idris Elba)
One of the most high-profile members of Gunn's The Suicide Squad cast, Idris Elba is playing the lesser-known Superman villain Bloodsport.
First appearing in Superman comics in 1987, there have been three individuals to bear the title of Bloodsport. Elba is said to be playing the original Robert DeBois — a psychiatric patient outfitted by the one-and-only Lex Luthor with a device allowing him to teleport any weapon into his hand from out of thin air.
Sent to take down the Man Of Steel in his formative comic appearances, Bloodsport successfully incapacitated the Big Blue Boy Scout with a projectile kryptonite needle before being apprehended and sent to Stryker's Island Penitentiary.
Bloodsport's reason for incarceration in The Suicide Squad is still a mystery, but it is possible that he was sent to Belle Reve for pulling a similar stunt on Henry Cavill's Superman.
With the notable absence of Will Smith's Deadshot from the previous film, Bloodsport is said to fill a similar role and have a daughter of his own, played by Storm Reid, no doubt providing some much-needed emotional connection in this explosive cinematic ride.
Peacemaker (John Cena)
John Cena is joining The Suicide Squad cast in the role of Christopher Smith (Peacemaker), and he will also be receiving his own spin-off show on HBO Max, described by Cena as a "douchey Captain America".
Peacemaker is not originally a DC-owned character, created by Charlton Comics in 1966 before being acquired by DC and debuting as part of Crisis On Infinite Earths in 1985.
Gunn has said that his version of the character "believes in peace at any cost, no matter how many people he needs to kill along the way", which fits in with his original comic book origins.
Peacemaker has a background as a pacifist diplomat and an ex-soldier, with an unquenching desire for violent superheroics. He is willing to do anything to bring about peace — even if that means creating his own enemies.
The Thinker (Peter Capaldi)
Peter Capaldi has shaken off the TV spotlight as Doctor Who and will now be stepping into the role of The Thinker. You may recognise the character from his tenure as lead antagonist during the fourth season of CW's The Flash.
The Thinker is known for his genius-level intellect, inventing skills, and for possessing telekinetic and mind control abilities.
As a primary villain of The Fastest Man Alive, Clifford Devoe (the first Thinker) first appeared in All-Flash #12 in 1943 and has reappeared on the pages of the New 52 Suicide Squad.
The second Thinker, Cliff Carmichael, appeared prominently as a member of John Ostrander's 2007-2008 Suicide Squad mini-series. In light of this, it is still unconfirmed which version Capaldi will be portraying in The Suicide Squad cast.
King Shark (Steve Agee)
First joining the squad in 1994, Nanaue (King Shark) is — as you can guess — a giant talking shark and frequent member of the Suicide Squad cast across various mediums.
He has appeared in a multitude of adaptations, including the animated feature films Batman: Assault On Arkham and Justice League Dark: Apokolips War, and he will also feature in Rocksteady's upcoming video game Suicide Squad: Kill The Justice League.
This isn't his first time appearing in live-action, featuring in recurring roles as part of CW's TV series The Flash.
However, this marks the first cinematic debut of the character, now played by Steve Agee — with rumours placing Thor: Ragnarok director and actor Taika Waititi as the post-production voice over.
As we can see in The Suicide Squad sneak peek trailer, the character will be brought to life through CGI, with Agee acting out his part in motion capture.
Sol Soria (Alice Braga)
Alice Braga's Sol Soria is seemingly the film's adaptation of the villain Juan Soria, who first appeared as part of the comic book Suicide Squad cast in 2018.
This character is originally a male, making this rendition of the character either a relative or a gender-swapped take on the source material to fit Braga's live-action portrayal.
Presented on the page as a fanatical fan of the Justice League, Soria was enhanced by nanites, which allowed him to unlock anything. After being rejected to join the League, he attempted to rob a bank and instead found himself imprisoned and drafted into Task Force X.
Blackguard (Pete Davidson)
Blackguard first appeared alongside the Suicide Squad in 2008, as part of John Ostrander's run, and is being portrayed on the silver screen by actor Pete Davidson.
Best known as a villain of the time-travelling superhero Booster Gold, Blackguard was recruited by a criminal group called the 1,000 and given a unique suit of armour, which granted him enhanced strength and allowed him to generate a mace and shield from the suit's energy.
Polka-Dot Man (David Dastmalchian)
David Dastmalchian has had a previous role in DC film, appearing as a deranged criminal in Christopher Nolan's The Dark Knight in 2008. And he is now taking on the role of The Suicide Squad cast's Abner Krill, known infamously as the Polka-Dot Man.
He is a minor enemy of Batman, serving as an antagonist to the Caped Crusader in 1962's Detective Comics #300.
Despite his questionable villain career, Polka-Dot Man's hilariously ridiculous costume isn't just there for laughs, with each spot a detachable weapon with a variety of different abilities, including projectiles and even a glider.
Savant (Michael Rooker)
Michael Rooker has appeared in both of Gunn's previous Guardians Of The Galaxy films, as the character Yondu. And is now joining Gunn once again, swapping the blue body paint for a long white wig, as The Suicide Squad cast member Savant.
First appearing in Birds Of Prey #56, being both an enemy and ally to the title team, Savant later joined the Suicide Squad in 2011's New 52 reboot.
He has a non-linear memory and sporadic amnesia, and boasts a skill-set of martial arts, computer operation, and multilingualism.
TDK (Nathan Fillion)
Nathan Fillion's TDK is unique in that there is no distinguishable counterpart to be found on the pages of the comics. While it is possible that Gunn created his own unique character for The Suicide Squad cast, it has been widely speculated that he may be playing the completely ridiculous Arm-Fall-Off-Boy.
No, you didn't read that wrong. Created in the wild era of 1989, Arm-Fall-Off-Boy is exactly what you think he is: a character with the ability to detach his limbs and use them as blunt weapons.
This would fit the comedic roles that Fillion is well-regarded for and is supported by the character's logo, in which his arms are very clearly outside of their sockets.
Ratcatcher 2 (Daniela Melechior)
Another of Batman's rogues, Ratcatcher 2 appears to be the successor of the original Ratcatcher Otis Flannegan — who first appeared in Detective Comics #585 in 1988 and is rumoured to be portrayed by Waititi in a less prominent role in The Suicide Squad cast.
This explains the gender change of the character, taking on the mantle as a continuation of Flannegan's legacy.
With the ability to control an army rats, Ratcatcher is known to smuggle items into prisons, possibly hinting that Melechior's character joins the squad after being caught sneaking contraband into Belle Reve.
Weasel (Sean Gunn)
James Gunn's brother, Sean Gunn, has partnered with the esteemed director on both Guardians Of The Galaxy films, as the on-set stand-in for Bradley Cooper's Rocket Raccoon — and this looks set to continue with his role as Weasel.
John Monroe 'Weasel' first appeared in The Fury Of Firestorm #35 in 1985 and was briefly part of the Suicide Squad in John Ostrander's The Doom Patrol And Suicide Squad Special in 1988.
His short stint as part of Task Force X is notable, pitting him in direct involvement with fellow cast members Rick Flag and The Thinker.
Monroe took on this villainous identity to get revenge on his old school classmates, who used to tease him and call him "Weasel". Donning his animalistic costume, Weasel would go on to become a prolific murderer and supervillain — making him the perfect candidate to bulk out Gunn's The Suicide Squad cast list.
Javelin (Flula Borg)
Javelin is a German supervillain and enemy of Green Lantern, making his debut in Green Lantern Vol 2 #173 in 1984.
The character appeared alongside the Suicide Squad in 1988 and is now set to join The Suicide Squad cast, played by actor Flula Borg in the live-action film.
Starting as an Olympic athlete, Javelin uses his incredible throwing skills with a variety of spear-based projectiles as a criminal mercenary.
Mongal (Mayling Ng)
The daughter of prevalent Superman villain Mongul, Mongal first appeared in 1995.
Though not a well-known character, Mongal has taken on the Man Of Steel in the past, making her an interesting and powerful addition to the squad.
Boasting a unique alien physiology, her strength and resilience is far greater than her fellow Suicide Squad cast members, so it will be interesting to see how Amanda Waller coerced her into joining the team.
The Suicide Squad is set to release in 2021. Check out Zavvi's wide selection of Suicide Squad merchandise for more great content from your favourite supervillains.