When people speak to director Domee Shi about Bao, Pixar's Oscar winning 'cannibal dumpling' short, they tend to ask why she decided to tell a story about a mother and son.
"The answer was simple – I only had eight minutes to tell the story, and you need an entire feature to unpack the mother/daughter relationship".
With Turning Red, her debut feature film, she's done exactly that, taking us back to Toronto in 2002 for a coming-of-age story loosely inspired by her own life.
The film introduces us to Mei (Rosalie Chiang), a confident, boisterous 13-year-old who couldn't be more different from her overprotective mother Ming (Sandra Oh).
But their relationship takes on a whole new dimension when Mei starts transforming into a giant red panda every time she's angry or stressed – that's right folks, this is puberty, Pixar style.
In this month's edition of our free digital magazine The Lowdown, we went behind the scenes with the filmmakers to see how they brought this personal story to life, and why it's like nothing Pixar has ever attempted before.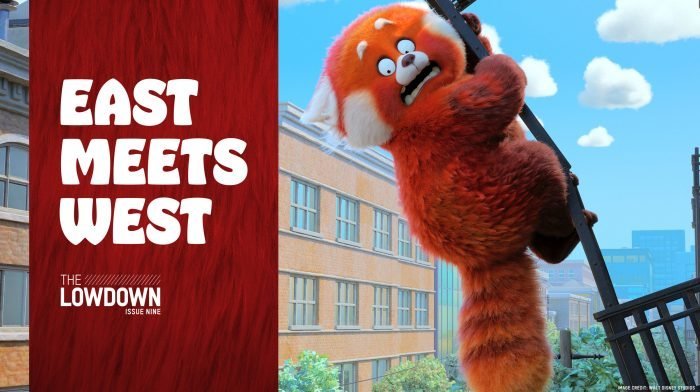 Turning Red releases via Disney+ on 11th March.