The Marvel Cinematic Universe has provided us with some absolutely incredible movies and moments, adding a new dimension to the superhero genre.
It all began with the superb Iron Man back in 2008 and Robert Downey Jr's fantastic portrayal of Tony Stark was just a sign of things to come.
Since that first entry we've seen the likes of The Incredible Hulk, Thor, Captain America, Guardians of the Galaxy and many more join the part to provide us with hour after hour of fantastic entertainment.
All of them are superb heroes in their own right but where they really came to the front was when they joined forces in the Avengers film series. These crazy crossovers generated so much deserving hype and we still haven't recovered from the breathless Avengers: Endgame – Thanos really is a nasty piece of work.
This four-part series won an awful lot of new followers to go alongside the already huge popularity of the MCU, with all of us at Zavvi huge fans.
The sheer scale of the MCU means that there's lots of characters we all love and now you can bring them to life with our collection of Marvel gifts.
Avengers… Assemble!
When it comes to finding that perfect present for a friend or a loved one it can be tough but if they're a Marvel fan, that is now a thing of the past.
Here at Zavvi you'll find some of the best Marvel gifts that are available and they're perfect for fans of all levels and ages of this mega franchise.
Including favourites such as Captain America, Captain Marvel, Iron Man, Deadpool and many, many more – you're in very good hands when it comes to finding that perfect present.
Our collection contains everything from Marvel t shirts, mugs, homeware and Pop! Vinyl right through to cool posters & prints – meaning there's something for everyone.
But to help you all out we've selected 15 of the best Marvel gifts from our collection – we're sure there'll be something perfect here for you or a friend.
What Should I Get A Marvel Fan?
1.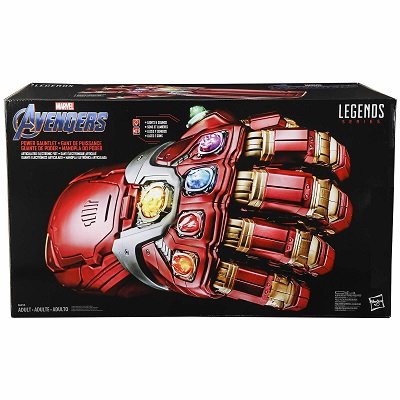 Ever wondered what it's like to wield the Infinity stones? Yep – us too. Well now with this magnificent creation from Hasbro, you can now do so. This replica fist includes all six of the stones and as if that wasn't good enough, it's electronic which means it provides pulsating light effects, sounds from the movie and highly articulate finger joints. This is a fantastic gift for both collectors and younger fans of the Avengers who're wanting to re-create their heroes adventures – just make sure it's kept out the reach of Thanos please.
2.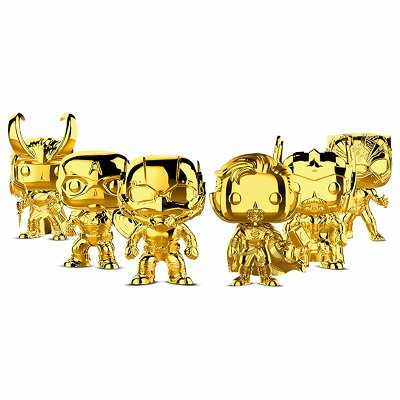 Aren't Pop! Vinyl figures just the best? This celebratory collection of Funko figures features some legendary heroes and villains to come from the first decade of the Marvel Cinematic Universe and they're pretty great. To make them even more unique they feature Ant-Man, Thor, Black Panther, Doctor Strange, Captain America and Loki in chrome – meaning that this will add some serious class to your collection. This is certainly a thumbs up from us.
3.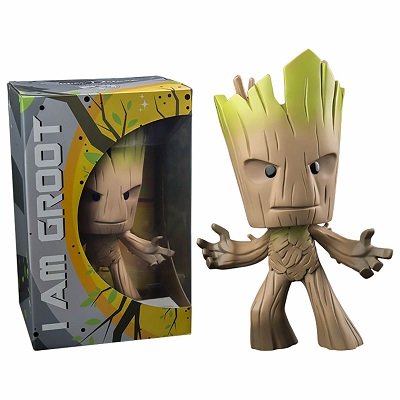 I think you'll all agree with us that Guardians of the Galaxy is up there with the elite when it comes to Marvel movies. This franchise includes action, laughs and plenty of whacky characters – one of which is Groot. This guy may only be able to utter three words 'I am Groot' but he's someone who's loved by all fans of the film and it's for good reason. Alongside his good friend Rocket, he becomes a real hero and we see him go through all the stages of being baby Groot right through to moody teenage Groot – it's quite the journey! Well now you can enjoy him for yourself with this magnificent 11 inch Funko Groot figure – a must for GOTG fans.
4.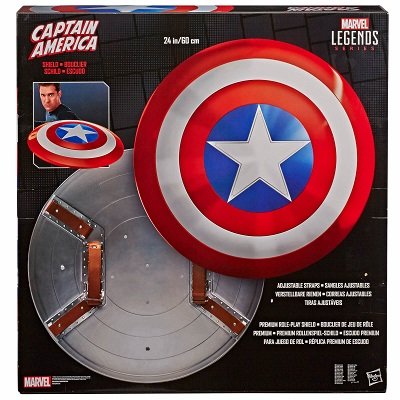 Steve Rogers – the very definition of a hero. This guy is as loyal, noble and fearless as they come, so it's no surprise that he was indeed the first Avenger. This guy fought off Red Skull and his army in the 1940's before crashing into the arctic and 'sleeping' for 70 years. The sleep must've been lovely, who wouldn't want that? But after being discovered and rudely awoken he was back doing his thing right at the very forefront of the Avengers. The Captain is one of jewels in the crown of the MCU and he's amassed a massive fan base, so it must be pretty good news that at Zavvi you can pick up his shield? This replica comes in the full size of the Captain's and it's a MUST have for super fans of his – it's superb.
5.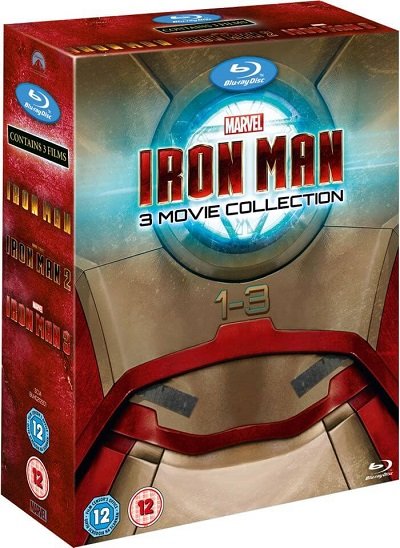 Iron Man was the first entry into the MCU back in 2008 and it provided a real sign of things to come. Robert Downey Jr perfectly portrayed the enigmatic character of Tony Stark in what is a movie packed full of explosions, high octane battles and crazy effects. It all makes for a feast for the eyes and what better way is there to experience it than in HD? A great Marvel gift for friends who love this guy – it's hard not to! Although we don't think his fellow heroes feel the same way the majority of the time…
6.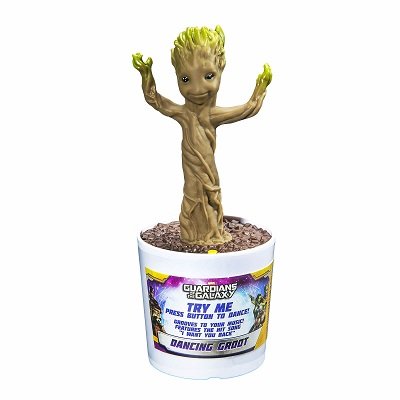 Guess who? It's Groot again and we're sorry but this simply HAD to be included in this list. Everyone who's seen Guardians of the Galaxy loves this guy and you can bring him to life with this dancing Groot! Inside his little plantpot, baby Groot will dance to the built music from GOTG and we've gotta say – it's absolutely magnificent. You're certainly going to look the part when you're enjoying a little boogie with him. This is one of the ultimate Marvel gifts – who wouldn't want a Groot present?
7.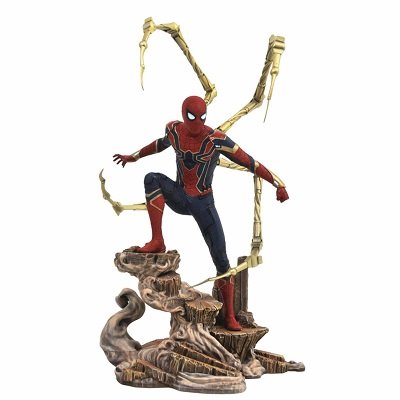 Avengers: Infinity War was one of the biggest movies of all time, featuring a whole host of mega heroes. One of which was Spider-Man. Peter Parker's powers made him a real asset to the Avengers and he's another character who's been around for some time – with his origins dating back to 1962! Well this item is perfect for the collectors out there who want to really add something unique to their collections. This 9 inch statue features Spider-Man in his iron armour from Infinity War and it's pretty special. A real unique item.
8.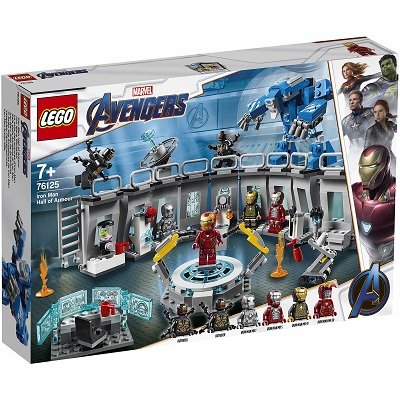 Iron Man's hall of armour is pretty damn special and you can bring it to your home with this fantastic LEGO set. This highly detailed collection includes five different Marvel Universe minifigures along with a with a whole host of accessories which makes the whole set totally customisable. This would make a super gift for young fans of Marvel and Iron Man, we're sure it'd go down a treat.
9.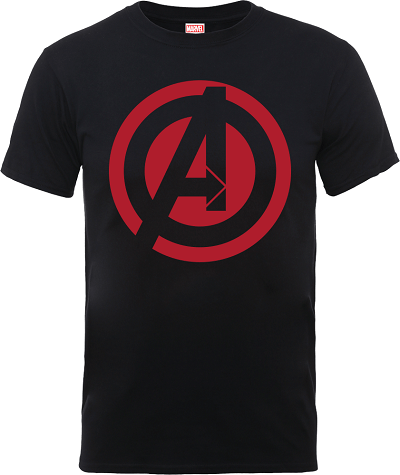 Sometimes the classic things can turn out to be the best and it's certainly the case with this Marvel Avengers t shirt. Featuring the Avengers: Assemble logo from the very first film, this garment is perfect for fans who absolutely loved that opening entry into the franchise. This'll certainly make your wardrobe super.
10.
Ever wondered what Captain America uses to listen to his favourite music? Well today is your lucky day. For all of you super fans of Mr Rogers that are out there, you can now pick up some Captain America headphones which feature his signature shield as the design over each ear. He must look pretty cool listening to Spotify through this – a great gift idea for Marvel fans.
11.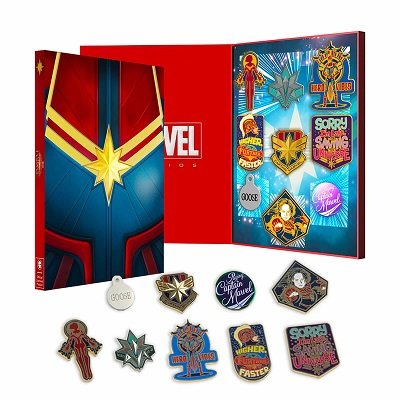 Captain Marvel was another huge entry into the MCU and all of us at Zavvi are huge fans of it. To celebrate we have our very own exclusive Captain Marvel Pin Set which is a must for all lovers of this franchise. Including nine high quality pin badges, all of which feature designs based on the movie. This is the ultimate gift for collectors.
12.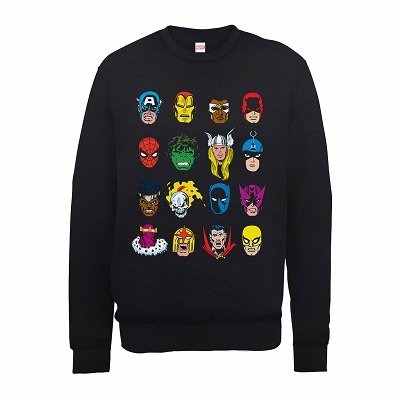 Another piece of clothing and this is one for the old school Marvel fans amongst us. This classic designed sweatshirt features your favourite heroes from the comic days – including the likes of Iron Man, Captain America, Spider-Man, Thor and much more. We're sure that this is one of the best gifts you could get for a hardcore fan of the MCU.
13.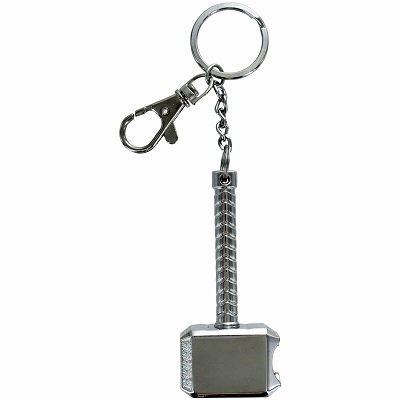 Thor's hammer is one of the most badass weapons in the MCU, imagine having all that power in the palm of your hands? Well, now you can (in a way). Never worry about being unable to open a bottle again with this opener in the shape of Thor's legendary hammer. This is another one of the best Marvel gifts we've seen and it can't help but put a smile on your face. A bottle opener sent down from the gods that'll be the envy of everyone who sees it.
14.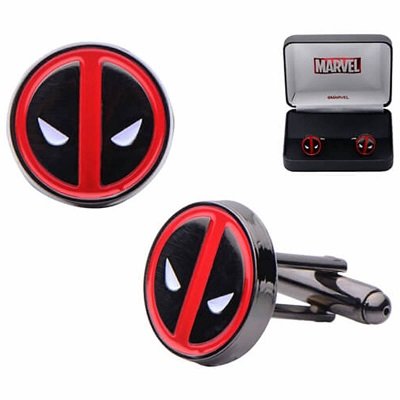 One of the more ridiculous characters in the MCU but he's up there with everyone favourites – Deadpool. This guy is as bizarre as they come and he isn't your stereotypical hero, sure he has powers, but his behaviour is both erratic and hilarious. Played by the brilliant Ryan Reynolds, he's just superb and you show off your love for this crazy hero with these quirky Deadpool cufflinks. A subtle but stylish way to show off your love for the guy. Nice.
15.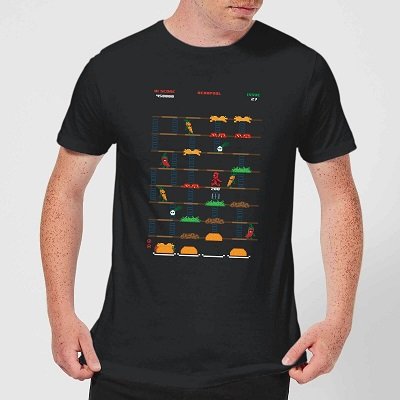 Capping things off, we've gone for another funky t shirt and it's one that's extremely popular. Everyone loves Deadpool. Everyone loves retro games. Combine the two together and boom. You've got something special. Marvel fans will be rejoicing at this.
Check out our Marvel Gifts & Merchandise for more great present ideas.
For all things pop culture and the latest news, follow us on Instagram, Twitter, Facebook and TikTok.