Gillian Anderson didn't need much convincing to star in gothic mystery The Pale Blue Eye, which follows weary detective Landor (Christian Bale) as he teams up with a young Edgar Allan Poe (Harry Melling) to investigate a grisly series of murders.
A self-confessed murder mystery fan, the project had all the elements Anderson enjoys, as she told Zavvi: "It's always good if it starts with death!
"I'm quite addicted to true crime as I find it very soothing – I like gruesome details and if it really happened, that's even better. If there's blood, body dismemberment, and gore, I'm there!"
The film adaptation of Louis Bayard's novel The Pale Blue Eye therefore ticked many of Anderson's boxes as Landor is called upon to investigate the death of a West Point cadet whose body has been brutally mutilated – soon enough, more bodies start piling up.
The story itself may not be based on a true case but it does feature the real-life character of Poe who did indeed attend the West Point military academy for several months before being kicked out.
Whilst no murders were known to have happened at the cadet school, author Bayard theorises what may have occurred there to shape Poe's worldview, leading him to become one of the greatest mystery writers of all-time.
Stepping into the shoes of Poe here is Melling, whose take is different to the other portrayals of the famous writer we have seen before.
The Poe of The Pale Blue Eye is not yet the completely unhinged drunk writer we are used to seeing on-screen, although we can easily see this troubled young man becoming that.
Instead, he is warmer, more naïve, and lovesick, new layers of Poe actor Melling was excited to uncover as he revealed to Zavvi: "I think the fact we meet him when he's very young allows for so much opportunity for exploring this character.
"We have this idea of who he is later in life but here I get the opportunity to explore his earlier days. I started by doing lots of research, reading his stuff, then working out who would that person be at West Point in the 1830s.
"What I loved about Scott's script was the fact that it was fun, it's a character we can enjoy. I remember reading the early scenes thinking that I'm going to give Landor lots of reasons to fall in love with Poe.
"That became my initial thinking in trying to find his invention of this young poet character and from there moving it into more recognised Edgar Allan Poe territory."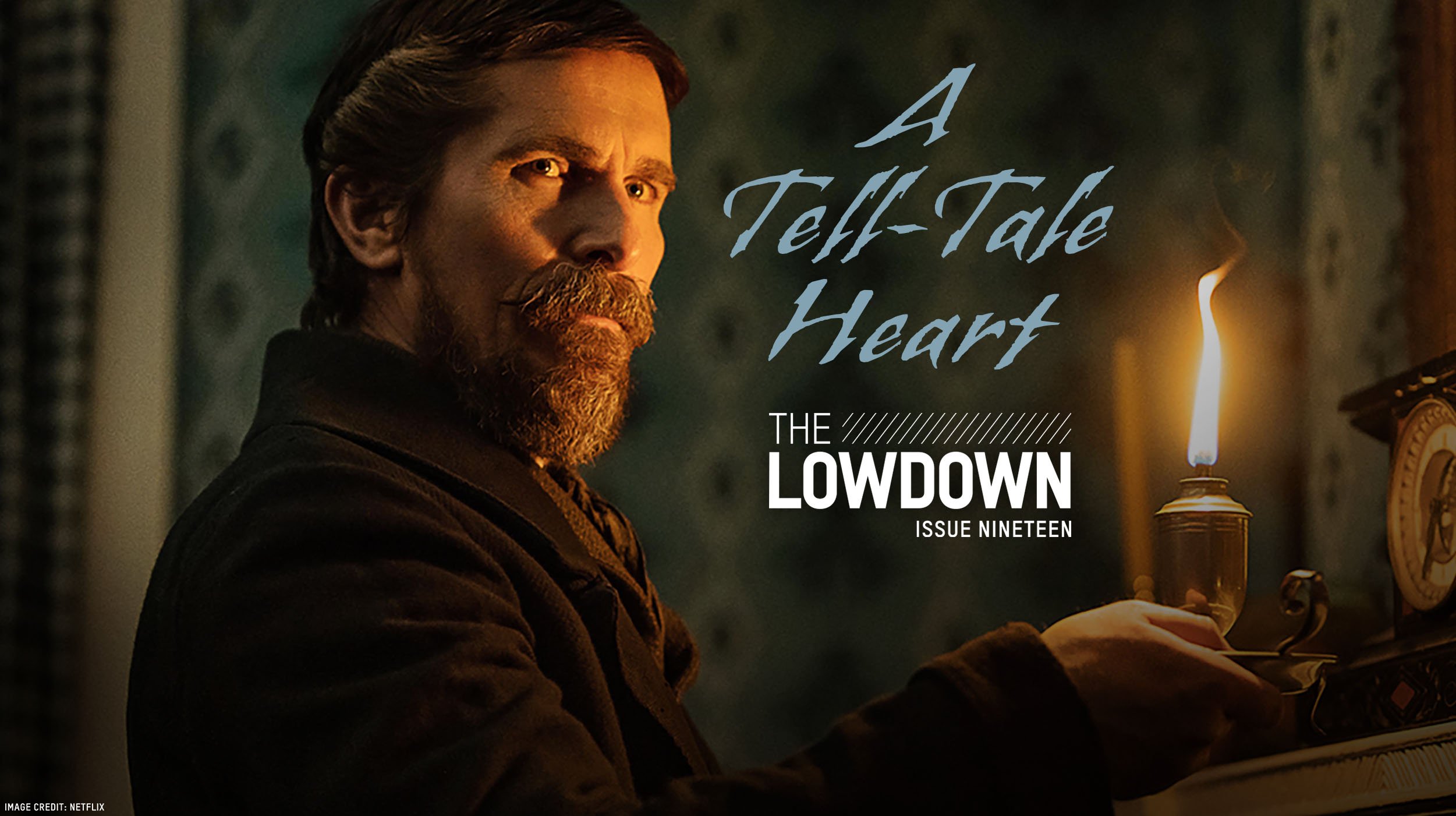 For the latest edition of our digital magazine The Lowdown, Anderson and Melling were joined by their co-stars Christian Bale and Lucy Boynton to unpack this haunting thriller, also deciding which of them would make the best detective.