It's finally here. After months of speculation, rumours, and having to stay off social media to avoid any potential leaks, Spider-Man: No Way Home is swinging into cinemas this week. Our hype level? Off the charts.
Set to be the biggest Spider-Man film ever made, we pick up with Tom Holland's Peter Parker following on from the events of Far From Home, with his identity now revealed to the world for the very first time.
Wanting to restore his secret, Peter turns to Doctor Strange (Benedict Cumberbatch) for help, who is more than happy to abide by his wishes. Naturally, things take a turn, and soon enough beings from other universes start to appear.
Here's where things get really interesting, as these aren't just any visitors from other worlds. That's right – they are villains from previous Spider-Man movies, the ones starring Tobey Maguire and Andrew Garfield as the web-slinger.
Alfred Molina is back as Doc Ock, Jamie Foxx reprises his role of Electro, and everyone's favourite cackling bad guy is back, Willem Dafoe as Green Goblin. It's time to enter the multiverse!
We took a trip into this multiverse with the film's stars Tom Holland (Peter Parker/Spider-Man) and Zendaya (MJ) to chat all things Spider-Man's most exciting big screen adventure yet.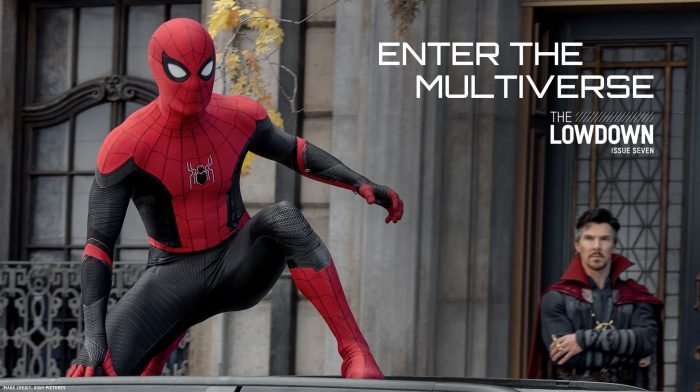 For the latest issue of our free digital magazine The Lowdown, they spoke to us about their initial scepticism for the project, their characters' growing relationship, that incredible villain line-up and much, much more.