Get your fedora and whip at the ready as the Indiana Jones films have finally arrived as a 4K box set!
Whilst the movies have gotten the 4K treatment before, Paramount are releasing them as a set for the very first time to celebrate the 40th anniversary of original film Raiders Of The Lost Ark.
We are joining in the celebrations launching pre-orders for our Zavvi exclusive steelbook collection, which includes all four movies in glorious 4K: Raiders Of The Lost Ark, Temple Of Doom, Last Crusade and Kingdom Of The Crystal Skull.
And if you don't fancy the steelbook set, we are also stocking the regular 4K collection!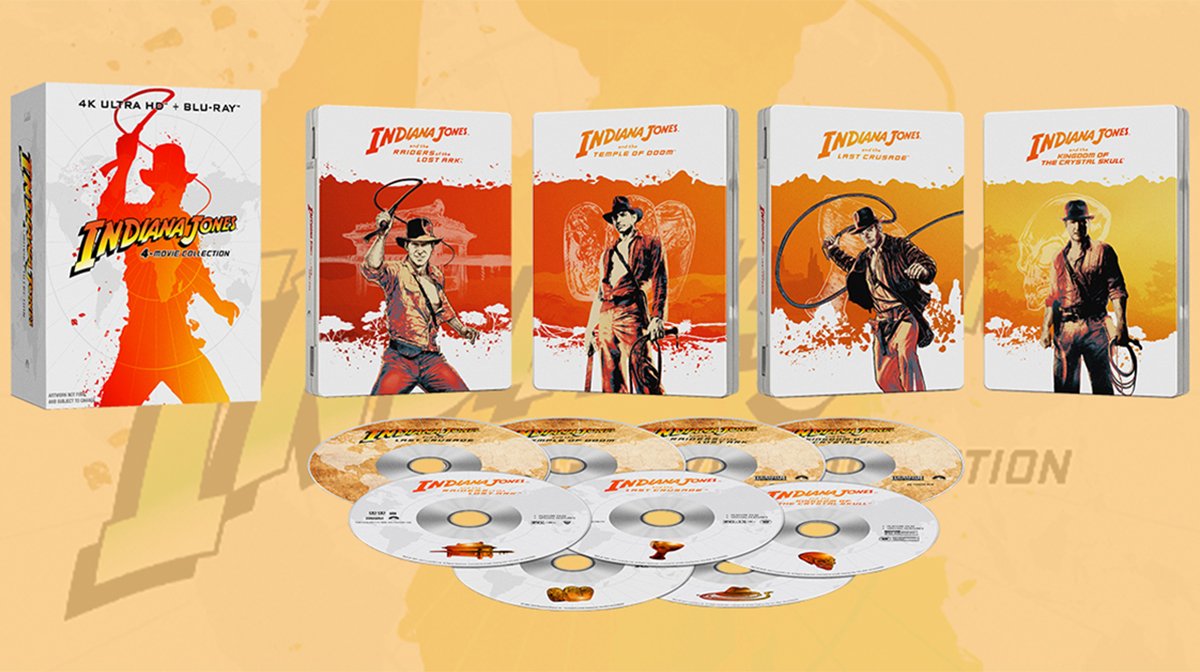 Relive Indy's unforgettable adventures in 4K with Dolby Vision and HDR-10 for ultra-vivid picture quality and state-of-the-art Dolby Atmos audio.
Each of the movies has been meticulously remastered from 4K scans of the original negatives, with extensive visual effects work ensuring they have the most pristine picture, all of which has of course been approved by director Steven Spielberg.
Paramount have equally focused on the sound too, remixing each film at Skywalker Sound under the supervision of legendary sound designer Ben Burtt.
They promise both the remastered sound and picture stays true to the series' original creative intentions.
Each of the films has its own steelbook which is housed in a box set with matching cover art. Nine discs in total are included: each film in 4K, in Blu-ray, and one bonus disc which features over seven hours of special features.
These extras include making of documentaries and behind the scenes features, so you can explore the world of Indiana Jones to your heart's content.
Shop the 4K box set and steelbook collection here.