The revolution is here.
To celebrate the release of Far Cry 6 on Xbox and PlayStation, on 13th October we are launching an exclusive collection of clothing, homeware and accessories inspired by the latest instalment in the hit series.
It's the perfect range for fans of the franchise, Here's a quick guide to what you can expect from it.
Clothing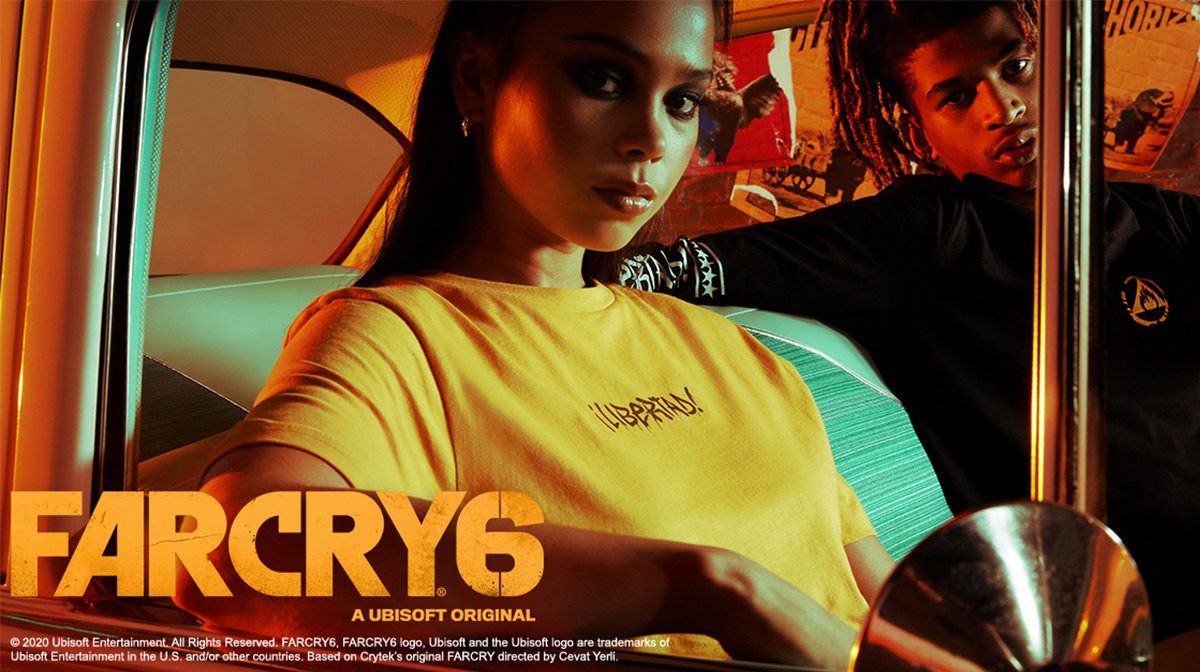 There are lots of fun references to the game in our clothing collection. Chorizo, the Dachshund pup you can recruit to join your team, adorns our black tee, while both the male and female iterations of Dani (the game's protagonist) can be found on a striking white design.
Our 'Fangs For Hire' shirt meanwhile features three animal characters in a black acid wash design.
Other tees include a white 'Resolver' shirt, a mustard Libertad shirt with graffiti inspired scrawls straight out of the game, a white shirt bearing the guerilla group logo, and a black shirt with the male Dani character.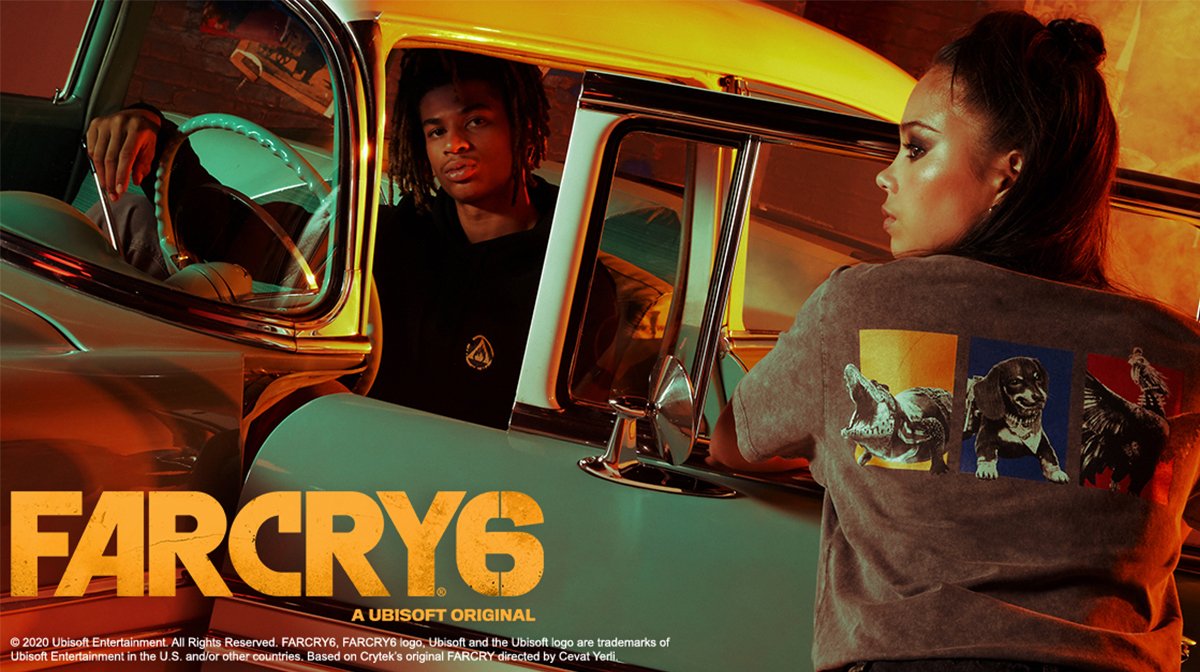 If you fancy something warmer, we also have a long sleeve Dani Rojas black tee, a unisex 'Libertad' sweatshirt, and a black 'Libertad' hoodie. Essential clothing for the revolution.
All shirts in our collection are either unisex, or available in men's and women's sizes.
It isn't all just shirts, as our collection also features a black truckers cap from Milliner, and limited edition Far Cry high tops from Akedo.
Accessories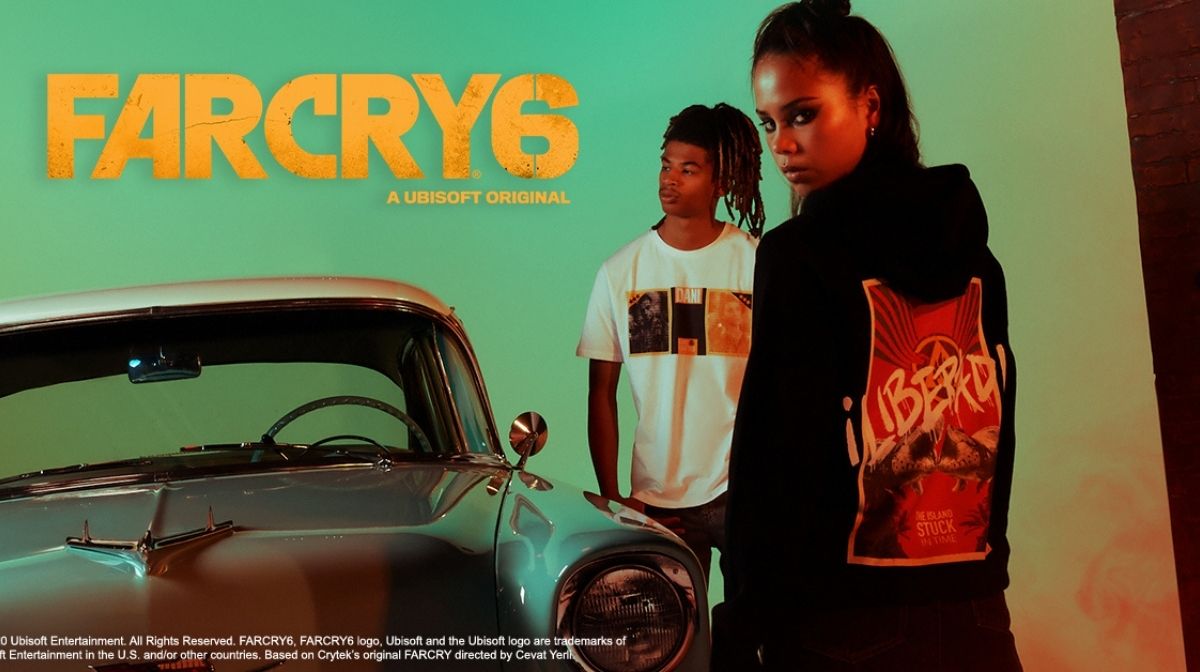 In addition to our clothing collection, we also have a stacked list of accessories and homeware.
For example, there are four different art prints available, featuring Chorizo, Guapo, Chicharron and Dani Rojas.
Finally, there's a flame mug, and a 'Libertad' square cushion.
Click here to browse our full Far Cry 6 collection.