Welcome to Jurassic Park… that's right it's nearly time to open the gates as our exclusive Jurassic Park collection is just around the corner.
We are launching a range of products inspired by the iconic 1993 movie which includes both clothing and homeware, all featuring striking designs that pay homage to the Spielberg classic.
All the products will be live from 6pm BST, so be a clever girl and set your alarms so you don't miss out. Here's the lowdown on what to expect.
Clothing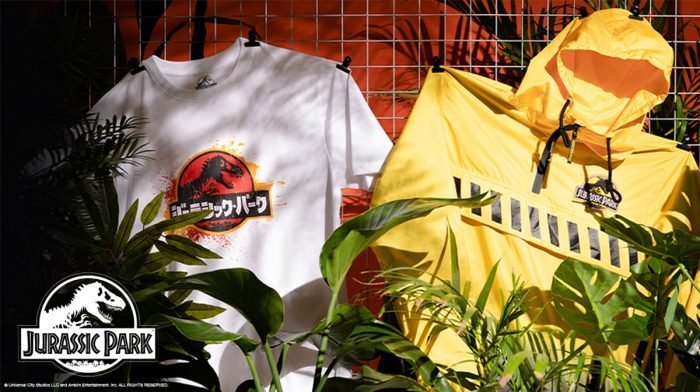 Two pieces of clothing are included in this range, with the first being this white unisex t-shirt that features the logo in Kanji splashed across the front.
Meanwhile on the back appearing like a strip of warning tape are the coordinates for Isla Nublar, the InGen logo, and a motif which says 'I survived the '93 tour', referencing the dangerous visit we see in the film.
The second piece is something rather different being a yellow raincoat, much like the one the doomed Dennis Nedry wears in the movie.
Like with the t-shirt it also features the film's logo as well as a caution tape design.
High Tops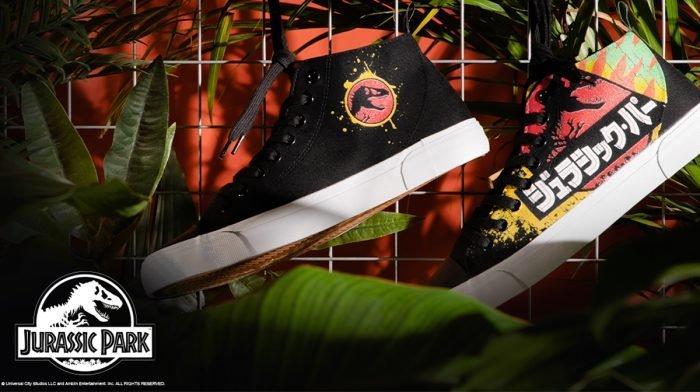 If you are visiting Jurassic Park a pair of comfortable trainers are a must for all that running from dinosaurs, but don't worry, we have got you covered.
We have once again collaborated with Akedo Footwear this time bringing you these awesome high tops, which feature the movie's legendary logo and title in Kanji.
Handmade and customised for every order, they feature the classic lace-up fastening, a rubber toe cap, and high-top silhouette.
As always these sneakers are limited edition so make sure you secure yours to avoid missing out.
Cap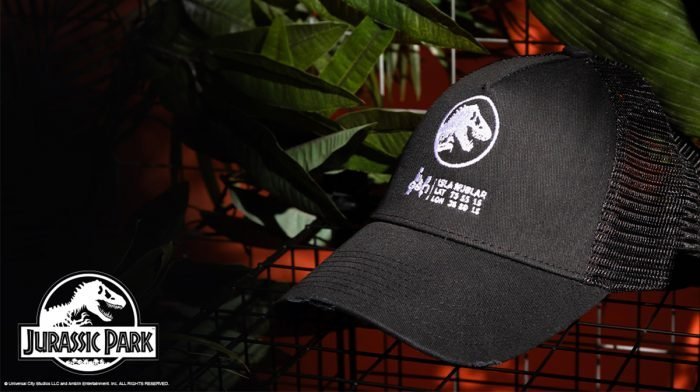 In collaboration with our friends at Milliner Headwear, this limited edition Jurassic Park cap will also feature as part of the collection.
Perfect for any park ranger, the film's iconic motif, the logo for bioengineering company InGen, and the coordinates for Isla Nublar are all embroidered on the front in a sleek monochromatic design.
The classic trucker cap style features lined inner panels, mesh panelling and a snapback fastener with woven label.
Homeware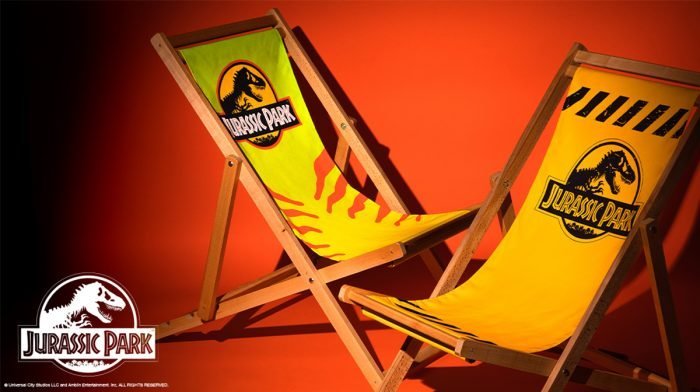 Okay so now that you have suited up in Jurassic Park gear, it's time to get your home decked out too.
As always we have a range of cushions, fleece blankets and throws that will help get your space cosy, but the stand-out homeware product in this collection is the deck chair, which is available in two different designs.
Made in collaboration with homeware brand Decorsome, these deck chairs are perfect to lounge in outside, maybe for a special outdoor screening of Jurassic Park.
Print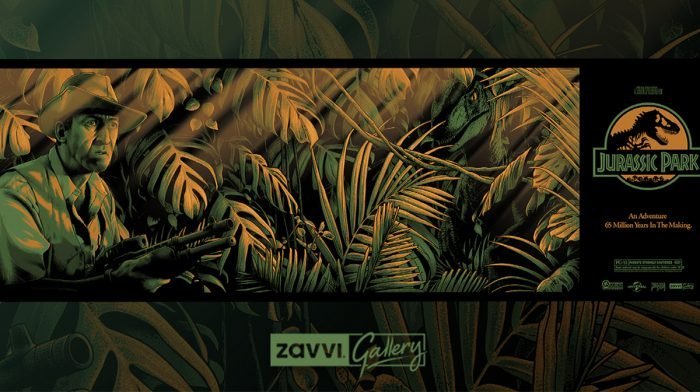 If you thought the above were enough Jurassic Park goodies, well, we have one final and rather special treat for you.
Artist Nos4a2 has designed this absolutely stunning print exclusively for us, depicting the classic 'clever girl' scene from the film.
Limited to only 200 pieces worldwide, each copy of this fine art screen print is hand signed by the artist himself!
Shop our exclusive Jurassic Park collection here.