Zavvi is heading into the infamous 'town with the pep' as our latest collection celebrates all things hit show Riverdale.
Exclusively available on Zavvi, the range features clothing, homeware and accessories inspired by the popular series which is based on characters from Archie Comics.
Each design pays homage to either a character, location or motif from the show, whether it be beloved diner Pop's Chock'lit Shoppe or the gang of dangerous criminals known as the Southside Serpents.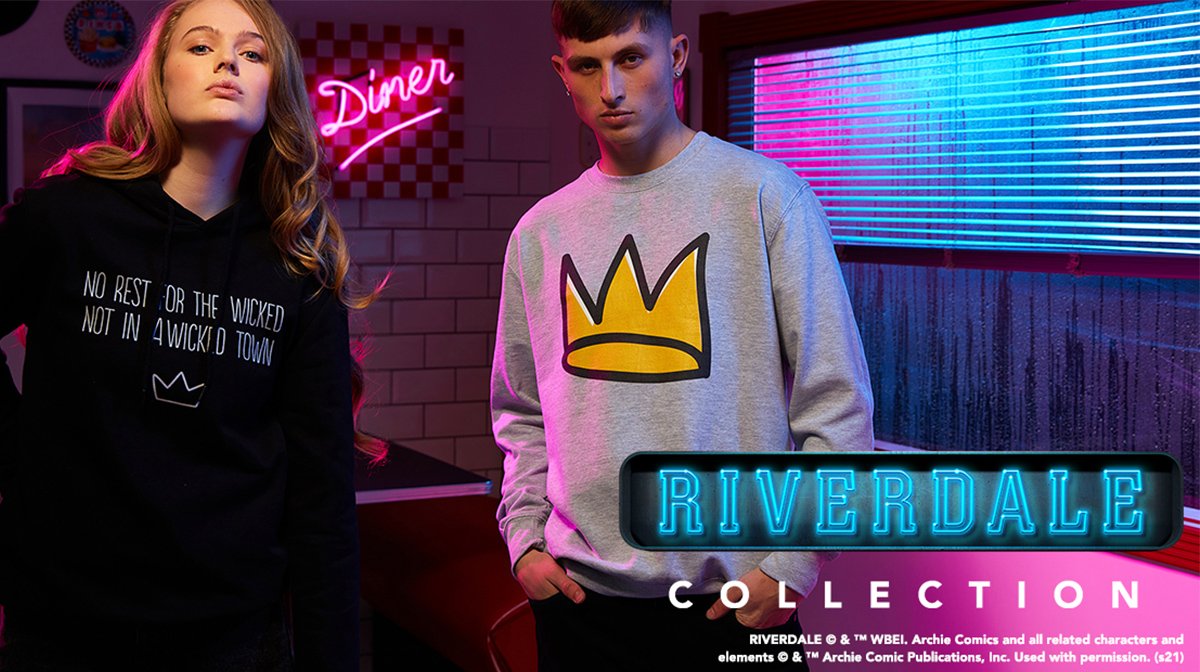 That means there is something for everyone, no matter if you are a member of the Southside Serpents, the Pretty Poisons or the Ghoulies.
Especially since most of our clothing is unisex, with women and men's fits available too.
One of the stand-out items is an awesome varsity jacket which bears the instantly recognisable logo of the Southside Serpents, with the full motif displayed on the black and a subtle snake on the front.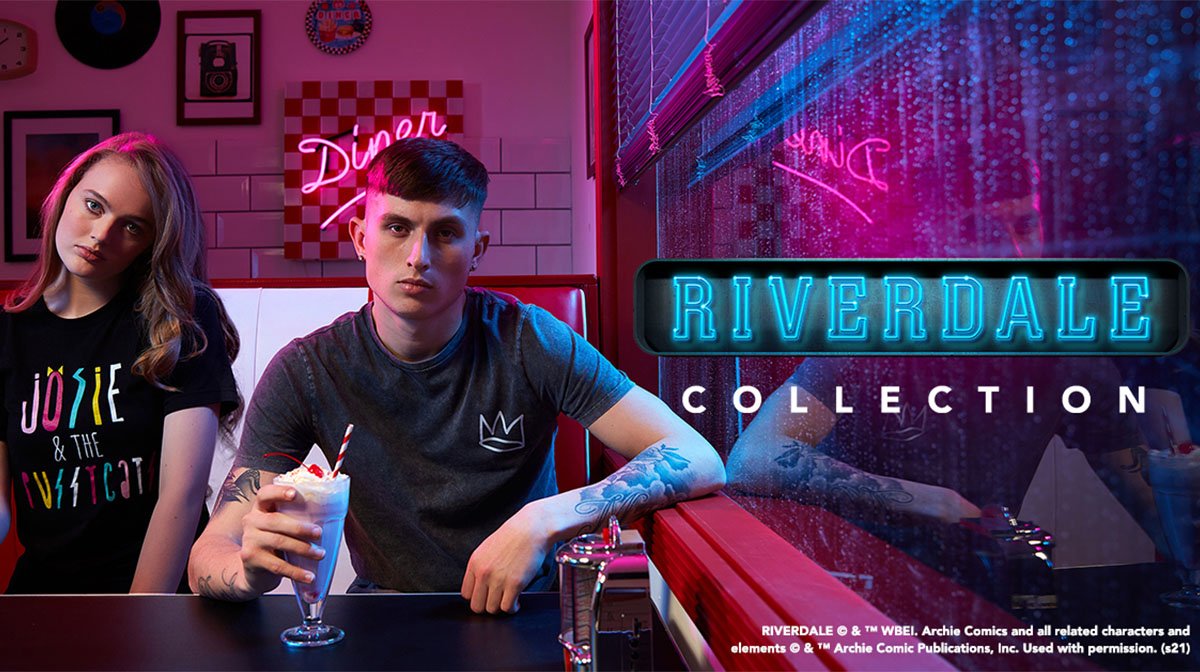 And as we mentioned above, it isn't just clothing as you can bring the spirit of Riverdale into your home too. And who wouldn't want to? We live for the drama!
In addition to a wide range of mugs there is a cute 'Go Bulldogs' blanket available, as well as a gorgeous giclée art print and an entrance map bearing the design of the town sign.
Shop the Riverdale collection here.