Boom! It's time to suit up as our exclusive The Boys collection has landed, and we are sure Butcher would be happy to hear that it isn't f*cking diabolical!
Like many of you we can't get enough of the hit Amazon Prime series, and so our latest collection celebrates it paying homage to both seasons of the popular show.
No matter whether you prefer The Seven or The Boys themselves, there are designs inspired by both groups with characters including Starlight, The Deep, Homelander and of course Billy Butcher featuring.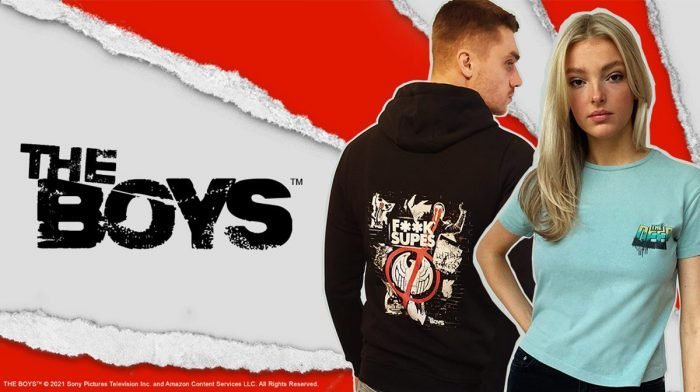 Many of these characters have their own shirt in the range, and as ever we ensure our clothing is suitable for all with unisex, oversized and cropped fits available.
When it comes to the clothing it isn't just t-shirts as we also have a cosy hoodie which features the show's logo on the front, and motifs representing The Seven on the back with Homelander's laser eyes shooting right through them.
The varsity jacket is also a highlight and whilst like the hoodie it does have the logo on the front, this time on the back is an image of The Boys themselves.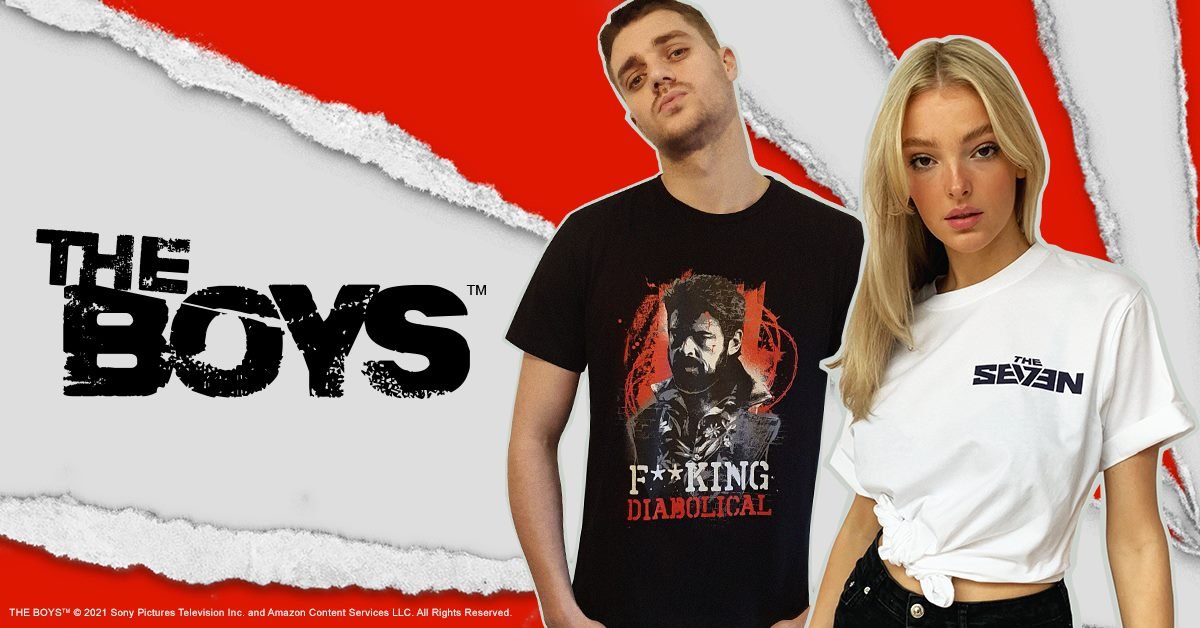 Like with the majority of our collections, there are also some homeware pieces so you can bring the dark comic book style of The Boys into your home too.
Get comfy with our soft fleece blankets and cushions which feature either the logo for season two or the assembled Seven from season one.
There is also a Seven themed large tote bag which is handy for shopping, work or day-to-day use.
Shop our exclusive The Boys collection here.