If you have ever wanted to feel the power of the Sorcerer Supreme we have good news for you, as our worldwide exclusive Doctor Strange replica has just launched.
As part of March Mayhem we are launching a whole bunch of exclusive products, but undoubtedly the most magical of all is this gorgeous replica set inspired by the popular Marvel hero.
Based on the character's appearance in the 2016 Marvel Cinematic Universe (MCU) movie Doctor Strange, which saw Benedict Cumberbatch take on the titular role of Stephen Strange, this replica set includes the Eye Of Agamotto, a Sling Ring, and his Levitation Cloak Pins.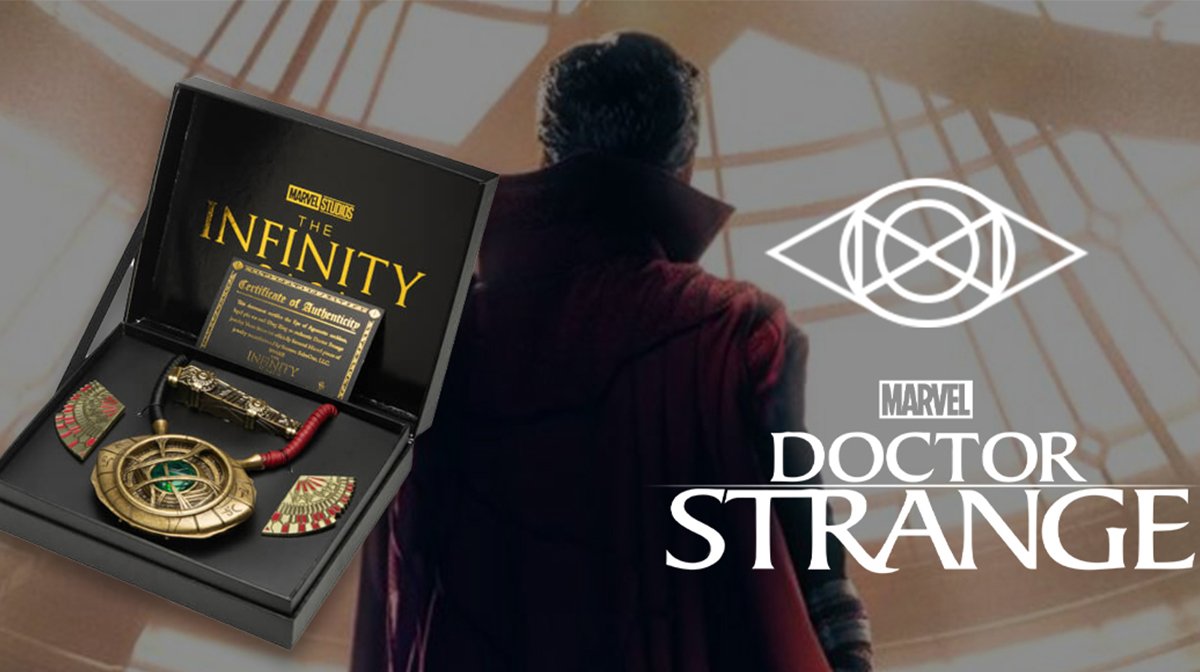 Created by the very first Sorcerer Supreme, the Eye Of Agamotto was designed to hold the power of the Time Stone, with Strange donning it in the 2016 film.
An attached leather strap means you can wear it, whilst a light-up function provides the Eye Of Agamotto with its signature green glow.
Also included in the set is his Sling Ring, which allows the user to open portals in reality, and Strange's Levitation Cloak Pins, a key part of the Cloak Of Levitation which gives its master the ability to float in the air.
Each hand-numbered piece is beautifully detailed, gorgeously designed and made from zinc alloy, fit for any Master Of The Mystic Arts. We didn't come here to bargain!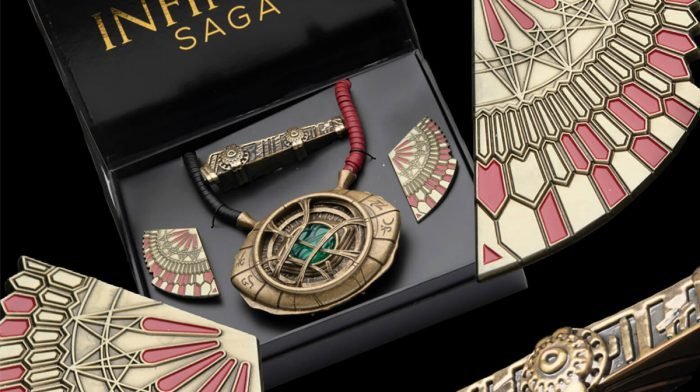 All three officially licensed items come packaged in a beautiful themed box featuring the Infinity Saga logo, which also contains within it a certificate of authenticity.
Perfect for display, you could also incorporate the pieces into cosplay outfits or even wear them as everyday accessories if you fancy it – who wouldn't want to be the Sorcerer Supreme just to make that normal day at work extra special.
Limited edition, there are only 7,000 of these sets available, so act fast if you want to ensure you get your hands on one. Shop now.