We all love classic Disney films, don't we? There's nothing better than unwinding in front of an old classic like Toy Story, or fretting over the twists and turns of Lion King. Sometimes you just want to watch Snow White and The Seven Dwarfs and wonder which dwarf you feel most like today – Grumpy, Dopey, Bashful?
With our new Zavvi Exclusive Disney Classic Lenticular Steelbooks, you'll find some of your favourites beautifully presented in this new case – from Brave to Toy Story, Monsters Inc to Frozen, Snow White to The Lion King. Not only is this a collector's special, but it's something that all fans of Disney will enjoy – no matter what age.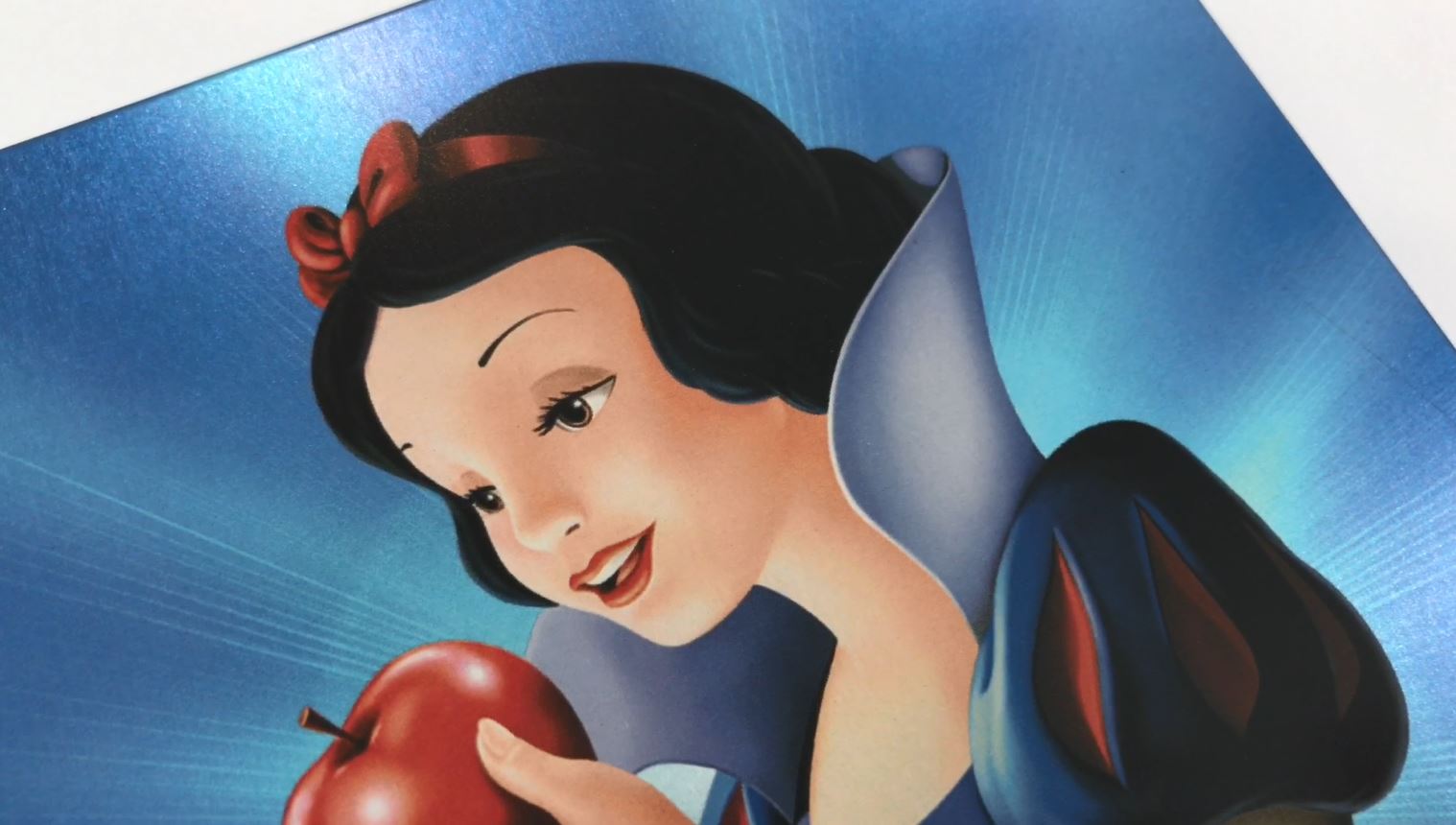 But now, to the features: what makes this edition extra special? As you'll see in the video below, the detachable lenticular adds a glossy finish to the steelbook – which, when turned side to side, adds depth and movement to the image. If you're a fan of one of the greatest movies of all time (we all know Toy Story is, right?), this lenticular really brings the characters on the front to life, showing off your love of Woody, Buzz and co. Just check out the video below:
Not only does the steelbook feature a stunning lenticular, but a whole host of extras too. The Lion King lenticular features a 3D Blu-ray, as well as a 2D Blu-ray, consisting of the original film in all of its glory, as well as a selection of bloopers/outtakes, audio commentary, a backstage look and many deleted scenes. There's nothing more that a fan of the film could want. The rest of the Disney classic lenticular range also consists of many bonuses and special features which you can't find elsewhere – all wrapped up in a special glossy finish, and with stunning imagery throughout, making it a complete package.
If you'd still like to see more up close, explore our own unboxing of the Frozen 3D Limited Edition Lenticular Steelbook below. If you can't hold it back anymore, and would like to see more of our individual steelbooks – please click here or explore below. These Zavvi Exclusive Disney Classic Lenticular Steelbooks will make the perfect addition to any home, whether for yourself or as a gift – bringing to life the characters who have lived in our hearts for a long time.