This weekend we are celebrating our 10th birthday in style, slashing prices and putting on exclusive offers so you can join the epic party.
On 2nd March 2009 The Hut Group purchased Zavvi, relaunching the website much to the delight of pop culture fans… and it has been quite the journey ever since.
A decade ago Zavvi was where you went to buy DVDs. Now it is the home of pop culture, the place where you can pick up steelbooks, collectables and clothing, many of which are exclusive items.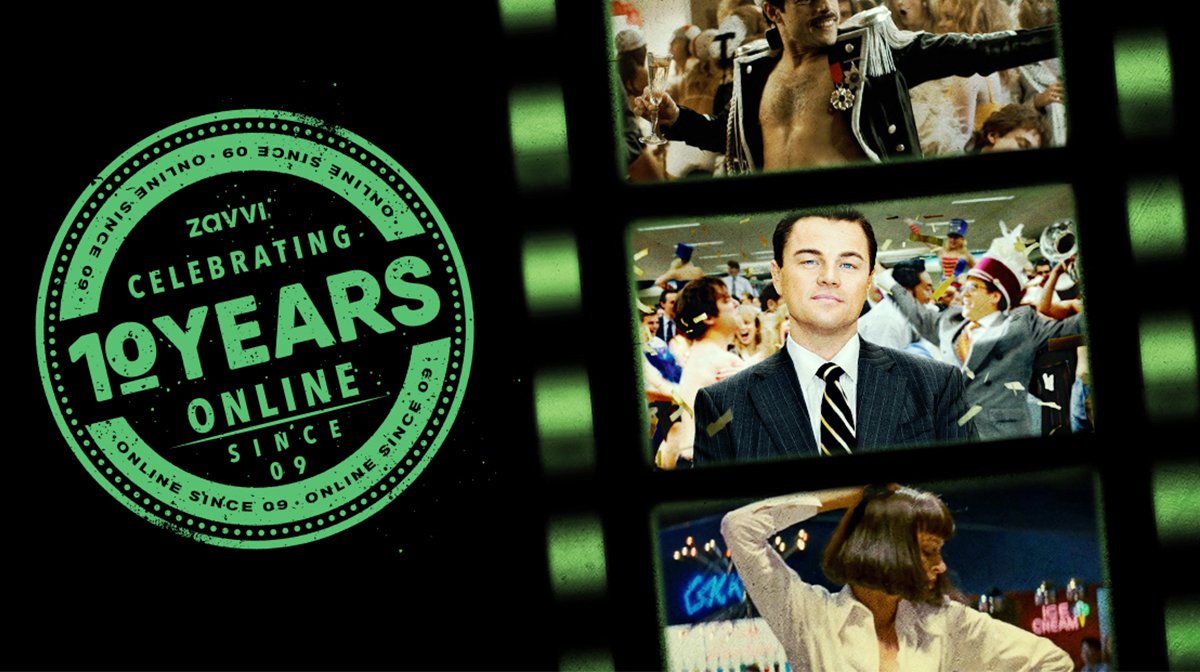 On 25th March 2013 we launched the first ever Zavvi exclusive steelbook, a gorgeous 25th anniversary edition of the brilliant film Who Framed Roger Rabbit.
Last year we introduced exclusive clothing capsules to Zavvi, really kicking things off with our Nintendo Original Hero collection.
And over the past couple of years our range of collectables has only grown and grown in size, featuring brands including Hot Toys, Gentle Giant, NECA and Kotobukiya.
We spoke to the team's two newest recruits to find out what it is like working at Zavvi, and where the future of the home of pop culture is heading.
Ben Hiard – Campaign Manager
How long have you been with Zavvi?
I've been at Zavvi for just under two months. 8th July 2019.
How has your time with Zavvi been so far?
My role is a completely new one and it relies heavily on managing each touch-point of a campaign from start to finish. That's meant trying to remember a lot of new faces and what they do, very quickly, which I think I've just about managed now! It's been great so far and since day one I've been getting involved with a lot of exciting projects throughout the entire brand. Dealing with massive franchises such as Warner Bros. and Nintendo is exciting and would blow the mind of teenage Ben. I'm currently organising a photo-shoot for a Street Fighter range which is looking really strong.
What does a normal day in the Zavvi office look like?
It's a cliché but I can't say I've encountered a 'normal day' since joining. Typically I'm touching base with artwork, creative, licensing and trading teams each day, but as the projects are so varied it means every day is different from the last which is really motivating, getting out of bed each day! I'm extremely lucky that I get to see and work with more parts of the business than the vast majority of people employed here would get to encounter. We really do a have a fantastic team of people at Zavvi.
Best moment so far?
I concepted a video to help launch our exclusive Jurassic Park range which got fantastic feedback from the team. The range went live last week and it's been a huge success. To be part of that is a proud moment and to tie it in with more events focused ideas, such as an exclusive screening of the film, is exciting and a real driving force to working more creatively on other future projects.
Where is the future of Zavvi heading?
We are growing bigger and better each year and it's a really exciting time for me to join, coinciding with the 10th birthday of Zavvi. Before joining, I'd been director of my own events consultancy for over a decade, and I'm keen to give Zavvi more of a physical presence as the home of pop culture; not just at Comic Cons and the like, but via our own independent events to help showcase not just what we do, but how we do it.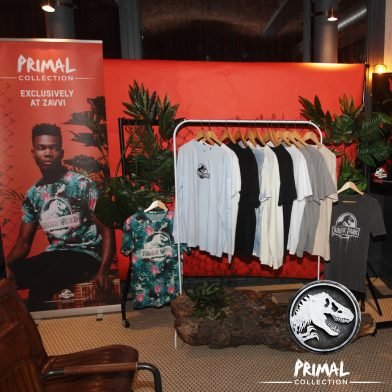 Holly Gleaves – Influencer and Partnerships Executive
How long have you been with Zavvi?
I've been here just over a month now! I started on the 8th July.
How has your time with Zavvi been so far?
My time at Zavvi has been very eventful so far! It's a completely new industry for me so I've really enjoyed learning all the ropes. I've also finally got my body clock used to the early morning long commute from Liverpool! Everybody has been so welcoming and made me feel part of the team. Since my first week here, I have been helping organise two of the first influencer events for Zavvi. This has been really exciting as it allowed me to jump straight into the role and build relationships with some key influencers.
What does a normal day in the Zavvi office look like?
Busy! Every day has been different for me and there is always something to do or get involved with!
Best moment so far?
Meeting and getting to know everyone!
Where is the future of Zavvi heading?
Who knows! But we have some really exciting exclusives and influencer events that I'm keen to be a part of, so I'm hoping my skills and knowledge can be put to the test and help make an impact!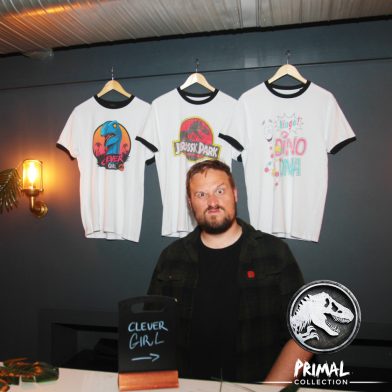 Join in the party by taking advantage of all the awesome offers we have on for this weekend only. Shop now.
For all things pop culture and the latest news, follow us on Instagram, Twitter, Facebook and TikTok.