Ten years on, Avengers: Assemble's Battle Of New York scene remains one of the MCU's most iconic moments.
On the brink of falling to Loki and his army of Chitauri warriors, Earth's mightiest heroes finally come together in their first mission as a team.
The camera circles the group as the score dominates the sound mix with the now unmistakable eight-beat phrase of Alan Silvestri's Avengers theme.
The sequence evokes a sense of unity, optimism, and heroism, and it does so not through dialogue, but through music.
Before 2008 and the birth of the MCU, superhero cinema was largely known for its grand theme music.
John Williams' work on 1978's Superman arguably defined the genre, setting a musical tone which can be traced through into Danny Elfman's equally ground-breaking work on 1989's Batman and 2001's Spider-Man.
Iron Man and the wider MCU borrowed many elements from these hugely influential works, but the notoriety and importance of a big theme was not one of them.
While the franchise was careful to ensure the narratives of each of these films were interconnected, they did not take the same approach to interweave and clearly define their scores.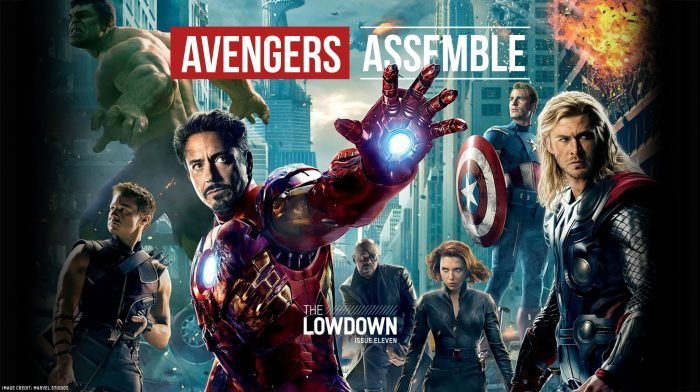 For the April edition of our free digital magazine The Lowdown, we look at how Avengers: Assemble changed all of this, creating an iconic theme that helped define the Marvel franchise.