Brickheadz are LEGO's brand-new line of cute toys that will fit perfectly on any desk or shelf! You'll be able to build some of your favourite characters from some of the most iconic franchises around piece-by-piece, with characters like Iron-Man, Wonder Woman and more all being available in Brickheadz form! These cutesy little sets come in at a very low price, and with a huge range of them to choose from, Brickheadz will soon become highly collectible. First unveiled at San Diego Comic-Con in 2016 with exclusive sets, they have quickly become a great way to build and display cute LEGO Versions of all your favourite characters.
Each of the Brickheadz features principal unique features that make them stand out from the rest. Whether that's printed parts on the LEGO pieces, or the wide range of characters that you'll be able to build. From the currently available series, you'll be able to pick from a wide range of characters from Marvel, DC, Pirates of the Carribean and Disney Princesses! Check out one fan's impressions here:
Each of the Brickheadz is packaged into two bags of parts, with a black brick base. Since each of the Brickheadz are quite small, they may not be suitable for younger children due to the intricate LEGO detail and smaller parts. These quick, fun builds are great for an afternoon distraction an perfect for display. You'll not want to miss out on Brickheadz, with more characters announced and even more sets on the way- you'll soon be able to build your own collection! With 12 characters from the LEGO Marvel, LEGO DC Comics and LEGO Disney.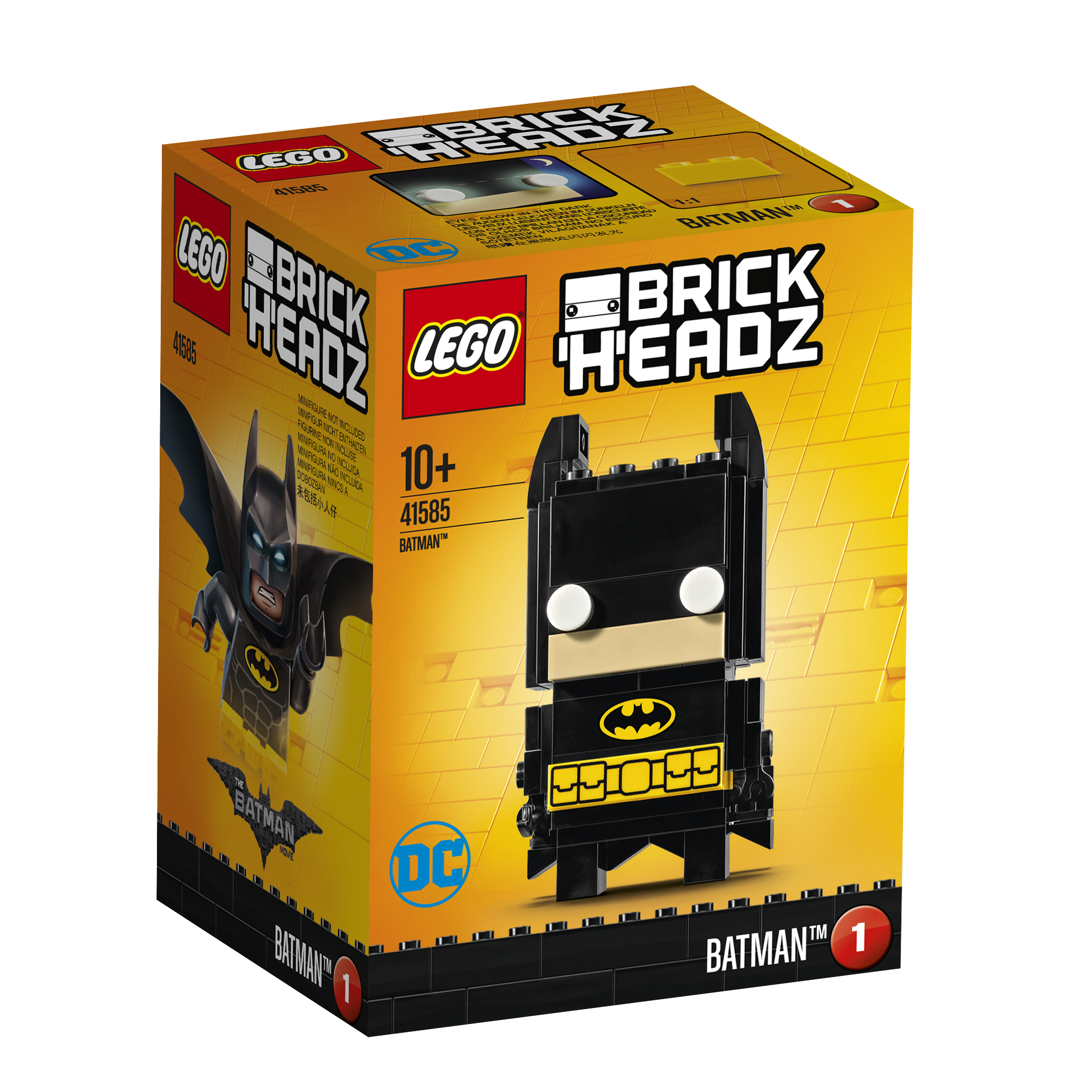 Fans have already started to customise the Brickheadz since they all share the same core building experience. If you are a LEGO fan and want to create your own Brickheadz, you'll be able to easily build upon the base of each of the Brickheadz, meaning that this brand-new line isn't only highly collectible, but you will be able to easily make something unique and your own, true to the LEGO spirit!