Hitting UK cinemas this week, The Batman takes the beloved DC hero back to his roots for a noir adventure.
Setting the story during Bruce's second year as the caped crusader, with Robert Pattinson suiting up as the fledgling detective, we follow Bats as he pursues sadistic serial killer The Riddler, chillingly portrayed by Paul Dano.
As ever, standing by Bruce's side is trusted ally Alfred Pennyworth, here played by legendary actor Andy Serkis. However, for this film their relationship is very different.
Following the deaths of Thomas and Martha Wayne, survivor's guilt looms over Alfred who also feels unable to step into the void they left, filling it as a father figure to Bruce.
Meanwhile on Bruce's search for his identity, he is pushing against his legacy and therefore Alfred too, who is a remaining connection to the Wayne family.
All this creates an emotional chasm between the pair, with Serkis exclusively telling Zavvi "it's not the usual relationship you see in a Batman movie… here they are at war with each other."
That tension reaches breaking point during an important scene, one which is a rare moment of intimacy for the movie amidst the action.
It's a significant turning point for both their relationship and Bruce's individual journey, pressure which Serkis admits made shooting this scene intimidating:
"There was a big build-up, and although I knew in advance it was coming for a long time, I was quite scared of it, because it's such a big turning point for the story.
"You can only have in your mind's eye a version of it until you are actually doing it, but then to play it with Rob, feel the chemistry in the room at that moment, with Matt guiding us, it felt its way organically.
"We had to get it right, the poignancy, the emotion, and how it catapults the story forward into the next chapter. But we felt we got it, and it brought Alfred and Bruce together."
Zavvi spoke to Serkis for the cover feature of the upcoming issue of our free digital magazine The Lowdown.
You can read more from his interview and our chat with The Batman's producer Dylan Clark when the magazine releases this week – Tuesday 1st March for Red Carpet subscribers, and Wednesday 2nd March for everyone.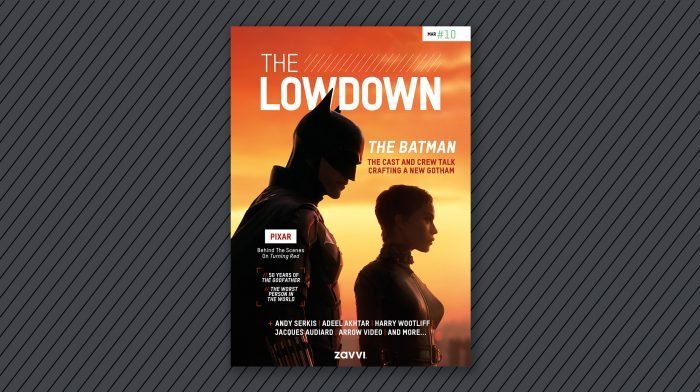 The Batman will hit UK cinemas on 4th March.