Earlier this year, an adventure 65 million years in the making came to an end with the release of Jurassic World Dominion in cinemas… or so we thought.
To celebrate the conclusion of the Jurassic era, Universal Pictures had one more trick up their sleeves – the extended edition of the final instalment, coming exclusively to home entertainment today in the UK.
Adding 14 minutes to the run-time, the extended cut promises fans more action, more excitement, and crucially, more dinosaurs.
Unlike other extended editions, this version is director Colin Trevorrow's original edit and vision of the film, meaning all the scenes he was asked to cut for time for the theatrical release are now back in.
That includes a Western inspired stand-off with Owen, a fight Trevorrow describes as one of his favourite dinosaur-on-dinosaur deaths, and the beloved Dr. Grant sharing some words of wisdom with the young Maisie.
For the director though, the scene he was most excited to welcome back was the stunning prologue, an opening that was attached to IMAX screenings of F9 last year but was cut from the theatrical release of Dominion.
Speaking to Zavvi in beautiful Malta, now known as the Jurassic island, Trevorrow revealed that he is grateful for the opportunity to finally include this scene, one he thinks is some of his best work yet.
"It was amazing! That drive-in cinema scene is so important because we see the chaos of the dinosaurs against the modern world. Many of the other scenes, such as the ones in Malta, are set in beautiful yet ancient places.
"But I love that time jump to now, and the context that gives you for the whole journey – 65 million years later and dinosaurs are still here. It's one of the scenes I'm most proud of that I've ever done."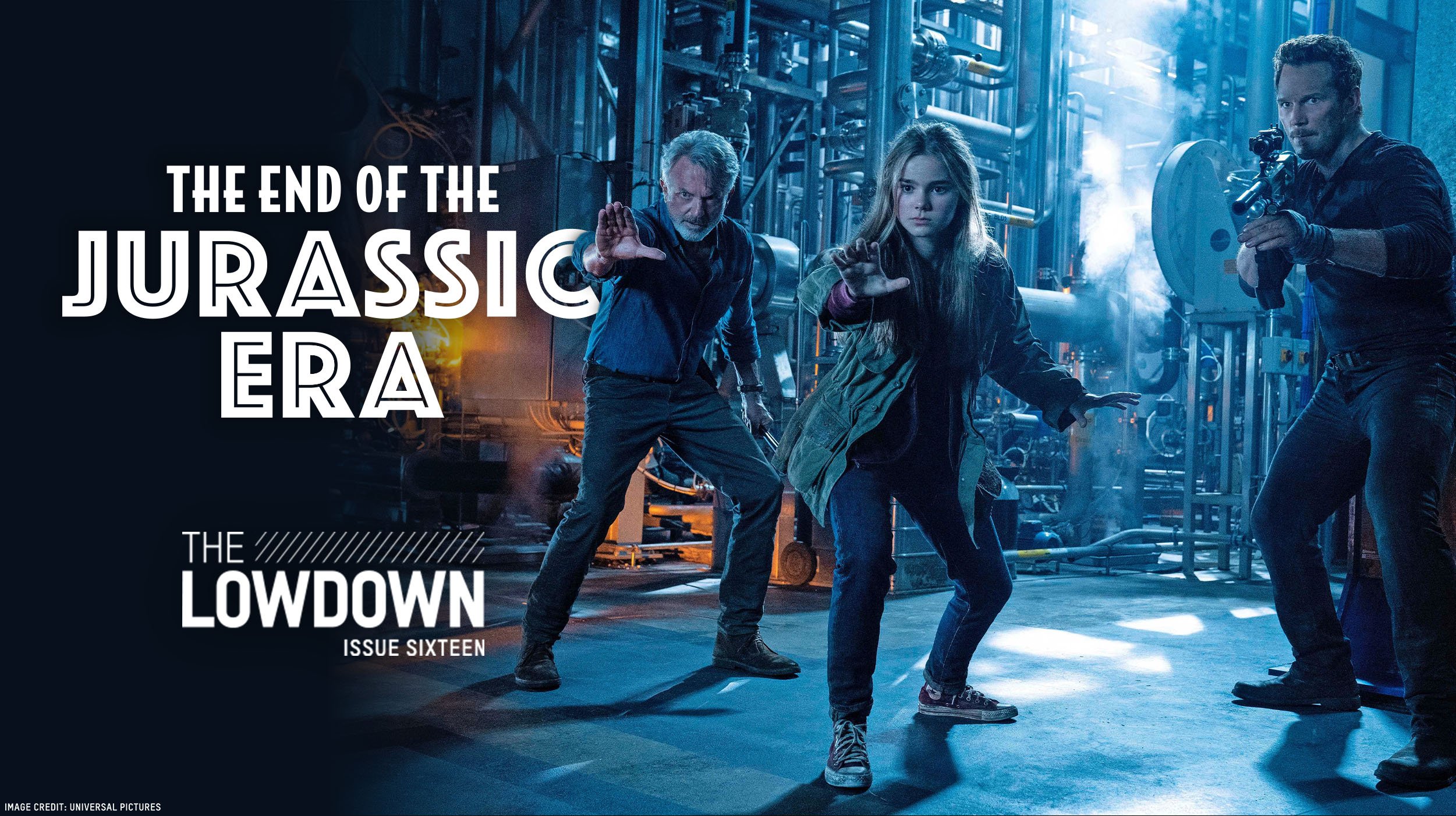 In the latest edition of our free digital magazine The Lowdown, we went on a tour of Malta with Trevorrow and stars Bryce Dallas Howard and DeWanda Wise, who revealed all the secrets of the blockbuster.
Jurassic World Dominion releases on home entertainment today.