Carlo Collodi's novel The Adventures Of Pinocchio has remained one of the most enduring fairy tales in popular culture since its original publication in 1883, largely thanks to the sixty-plus adaptations we've seen over the years.
These have ranged from the classic Walt Disney animation to several recent efforts such as a surreal take from Italian filmmaker Matteo Garrone, a critically panned live-action Disney remake, and a strange Russian animation that became meme fodder due to its bizarre English language dubbing.
In development since 2008, the definitive screen adaptation of Collodi's fairy tale may have finally arrived courtesy of Guillermo del Toro, who has gifted us a haunting stop-motion adventure which relocates the story to the 1930s Italy under Mussolini's fascist rule.
The filmmaker – who co-directed with Mark Gustafson – has described it as the third part of a trilogy which began with his Spanish Civil War pieces The Devil's Backbone and Pan's Labyrinth, exploring youthful disobedience to authoritarian regimes.
This was a subject he was keen to revisit, seeing the character of Pinocchio as a perfect vessel. As del Toro explained:
"There are ten characters in the history of fiction that are timeless because they are universal: they can be adapted into any new context and exist as powerful metaphors for anything from the human condition to issues in the worlds of finance.
"Pinocchio is one of these, alongside the likes of Dracula, Frankenstein, and Sherlock Holmes – stories which the audience are innately aware of and can be used as a backdrop to explore many other things.
"The tale of Pinocchio has always been one about obedience – I wanted to tell a story about disobedience. Stop-motion animation was perfect for this, I couldn't believe that nobody had tried to utilise the form for Pinocchio before.
"This is a story where Pinocchio is the only one who doesn't conform and obey the rules, while the rest of the characters are quite literally obedient puppets – it's a story that could only work in animation."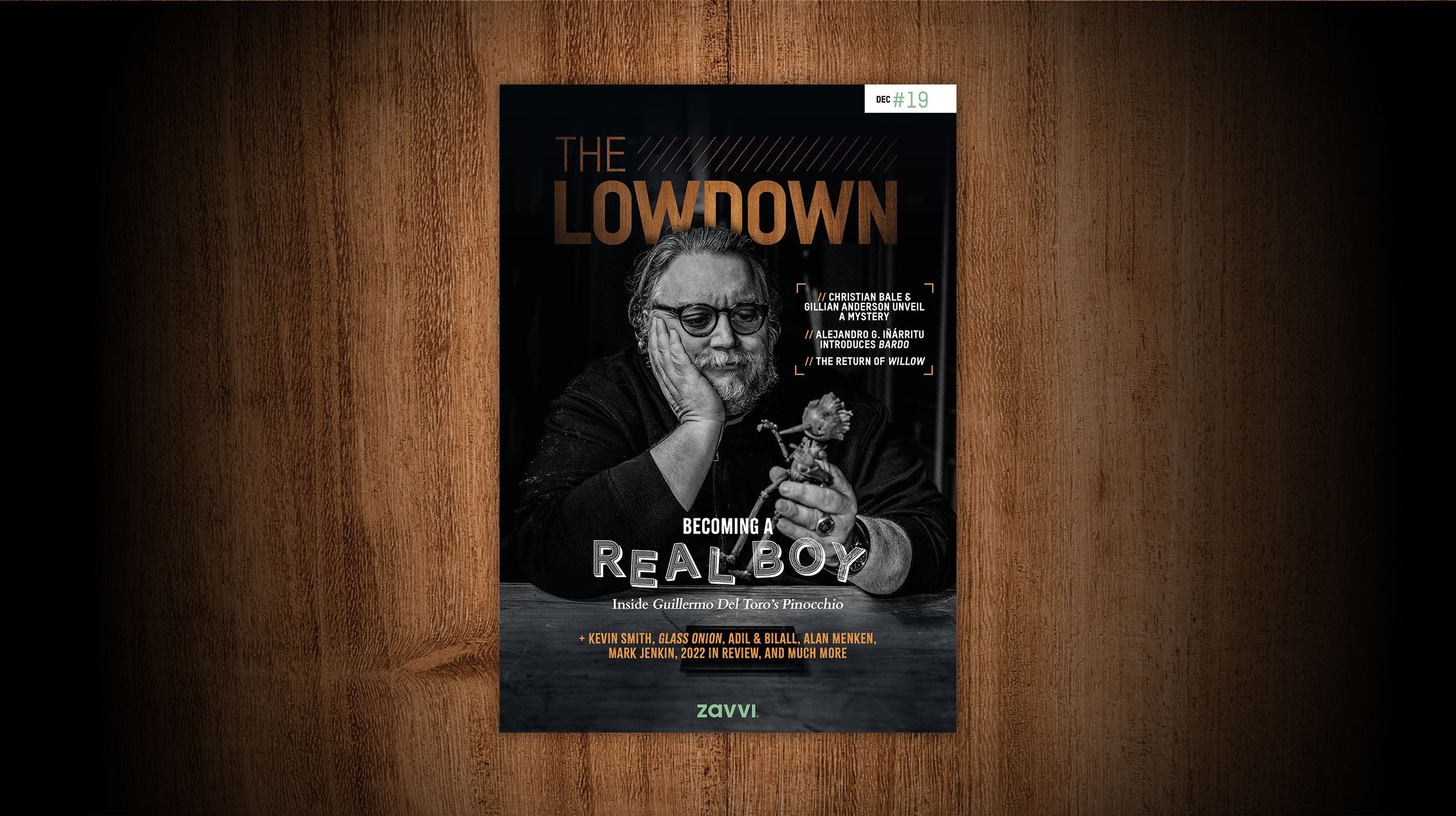 For the cover feature for this month's edition of our free digital magazine The Lowdown, we heard from del Toro, his co-director Mark Gustafson, and the voice of Pinocchio, Gregory Mann, who discussed the ways they boldly reinvented this classic story.
Pick up your copy here and get the latest edition sent straight to your inbox.