When we think of the greatest action movie stars of all-time, the likes of Bruce Lee and Jackie Chan come to mind.
But that's all going to change soon, as audiences will discover the best martial artists in cinema history have been hiding in plain sight for the last decade: the Minions.
For their latest big screen adventure, the seventies set prequel Minions: The Rise Of Gru, Stuart, Kevin, and Bob join forces with Steve Carell's would-be supervillain for the first time, but disaster quickly strikes.
After failing his audition to join the evil supergroup The Vicious 6, Gru plots for revenge, but it doesn't go to plan. Sent on the run, the Minions are the only ones who can save him.
However, that relies on them becoming kung fu experts in order to take down the martial arts trained villains – a mission that they accept.
With the movie set in the seventies, when Hong Kong produced action spectaculars started gaining prominence in the west, it was a no-brainer for director Kyle Balda to look to the genre for inspiration.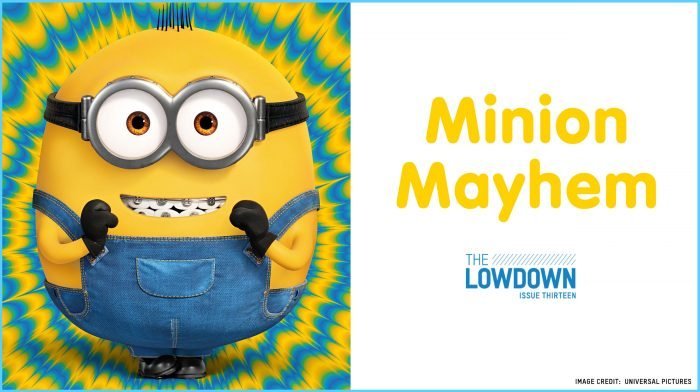 The filmmaker spoke to us about this surprising influence for the latest edition of our free digital magazine The Lowdown, also discussing why the Minions have continued to endure for over a decade.
Minions: The Rise Of Gru releases in UK cinemas on 1st July.