Are you ready to embrace the shadows?
The Marvel Cinematic Universe (MCU) is stepping into the darkness with its next phase of projects that promise to be more complex, brutal, and haunting.
Horror maestro Sam Raimi's Doctor Strange In The Multiverse Of Madness is expected to deliver nightmares, whilst a Halloween special adaptation of Werewolf By Night will be a spooky spectacular.
Before all of that, this new chapter starts with one of Marvel's most obscure characters: Moon Knight, who has been given his own dedicated Disney+ series.
Many comic book fans will be unfamiliar with this mysterious vigilante, and that includes star Oscar Isaac who admits he had no idea who Moon Knight was when Marvel Studios first approached him about the role.
He revealed to Zavvi: "I collected comics when I was younger but had never heard of Moon Knight. So, I started getting into it and saw how much creative inspiration there has been since he first popped up in 1975, how different writers and artists have interpreted that character.
"Because he's so little known, there's been lots of opportunities for people to express themselves with that template, which provided us with a lot of freedom. We could take things we loved and felt inspired by – figuring out that puzzle was really exciting."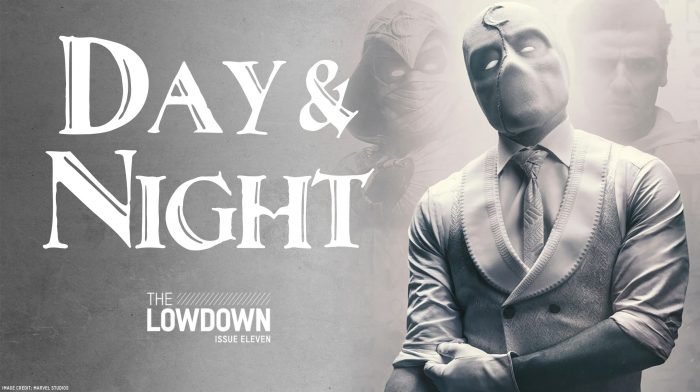 In the latest issue of our free digital magazine The Lowdown, Isaac and co-star May Calamawy took us behind the scenes on the show, spoke about juggling multiple identities, and discussed embracing the comedy in the darkness.
Moon Knight airs weekly exclusively on Disney+.