Are you ready to enter the Quantum Realm?
To celebrate the release of Ant-Man And The Wasp: Quantumania, Zavvi have launched an exclusive clothing collection inspired by the film.
You can browse the entire collection here and scroll down below for some of our highlights.
Outfit Jerseys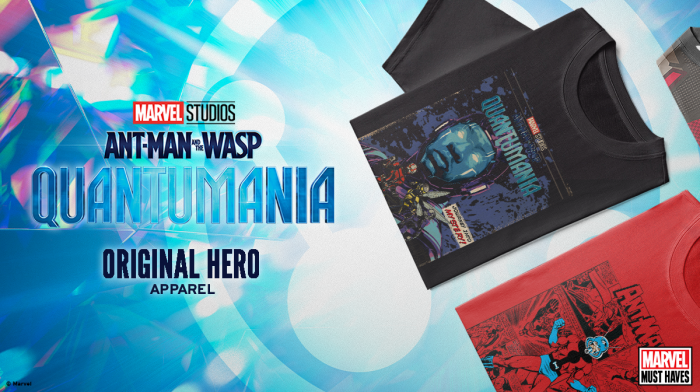 Do you see yourself as a hero… or a villain?
Step into the shoes of Ant-Man, The Wasp, Cassie Lang, and Kang The Conqueror with our range of jerseys designed to look just like their famous super-suits.
Luckily these won't shrink when you put them on!
Hoodies And Sweatshirts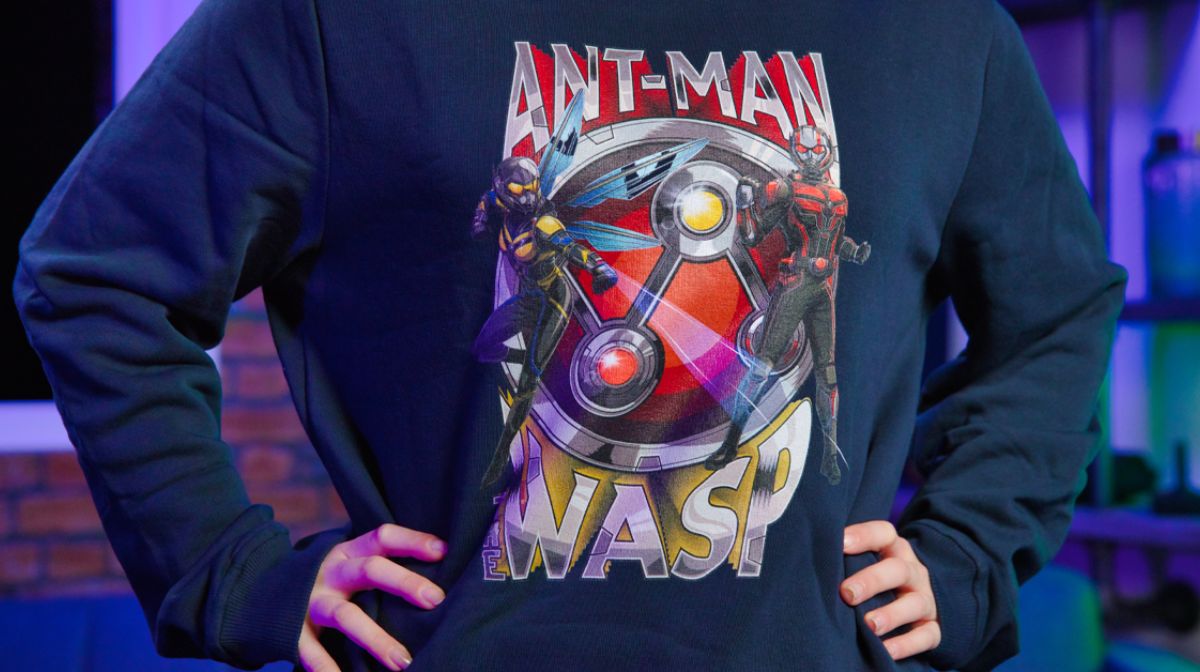 Much of the clothing collection takes inspiration from the comics, featuring a plethora of cool, eye-catching designs.
Take the group pose sweatshirt for example, available in navy and burgundy, which shrinks our heroes down to page size, looking like they're ready to leap out from the comic books.
Or what about this comic book cover sweatshirt? At first it looks like a classic issue, until you look closer, and see that Jonathan Majors' face as Kang has been incorporated into the old school look.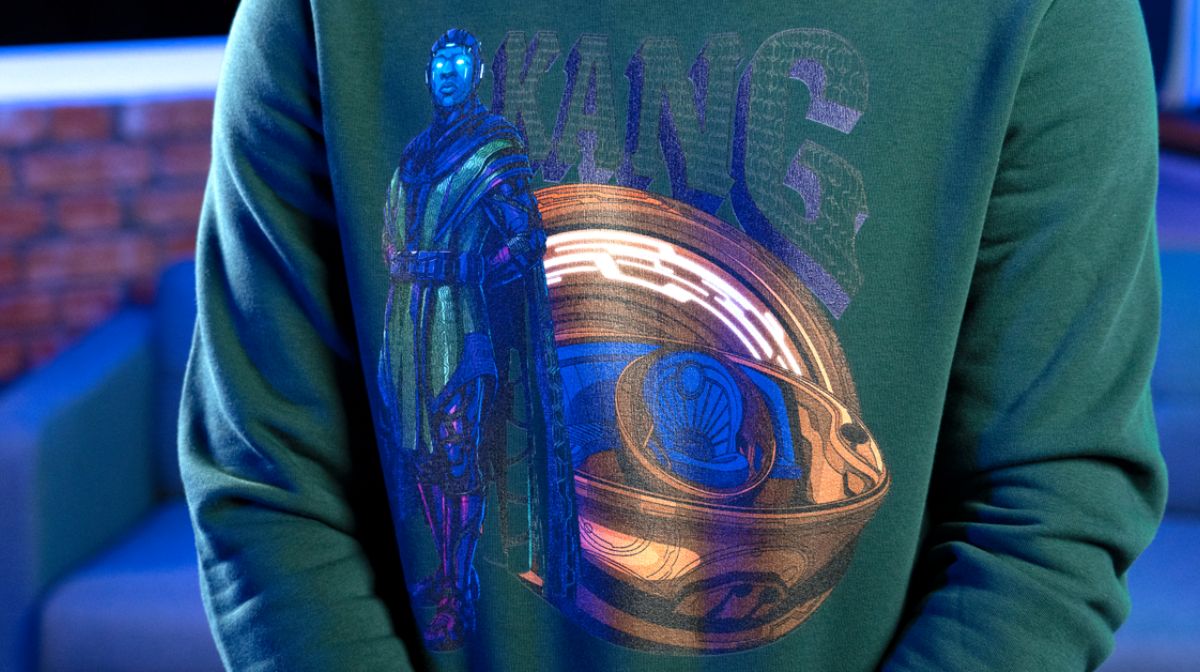 There are various other hoodies and sweatshirts that put our heroes at the centre, from this scientific pose hoodie to solo jumpers for Wasp and Ant-Man (which are also available as T-shirts – more on those below).
But if you want to embrace your dark side, look no further than this Kang The Conqueror sweatshirt. All hail the new ruler of the universe!
T-Shirts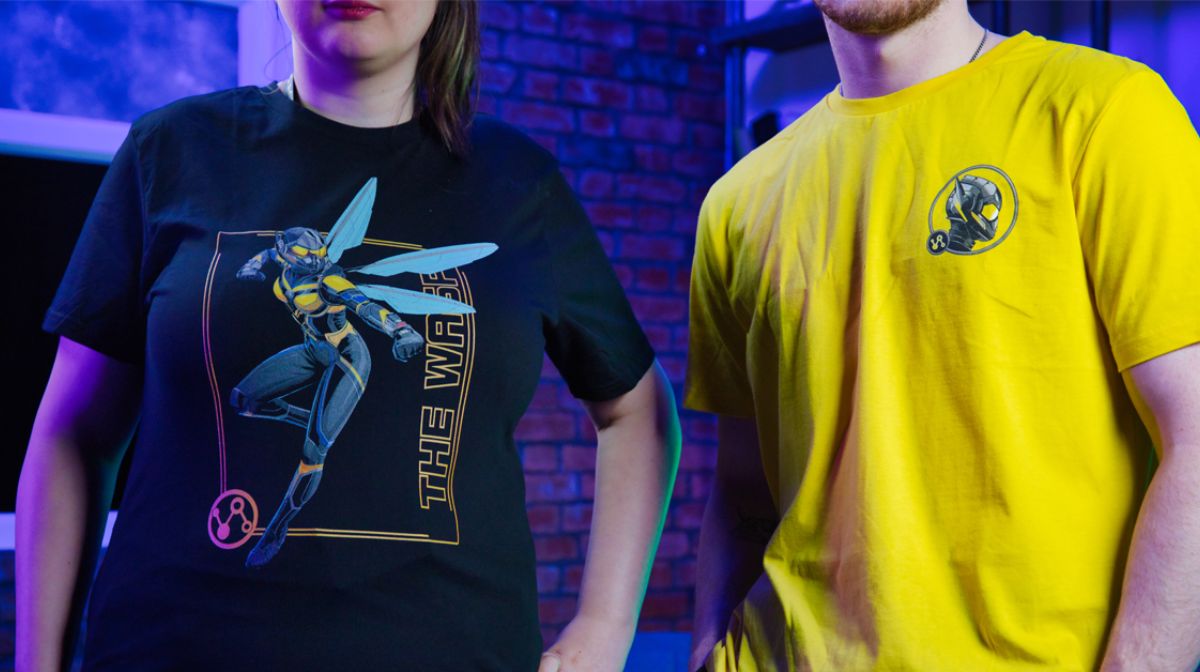 Finally, we have a wide array of T-shirts that feature as part of the collection, many of which share the same designs as the hoodies and sweatshirts listed above.
Other tees of note include our simple, striking silhouette shirts (featuring the profiles of Ant-Man, Cassie Lang, and the Wasp), Kang and Ant-Man comics-inspired designs, and the Wasp in cream.
Browse the full Ant-Man And The Wasp: Quantumania clothing collection here.
For all things pop culture, follow us on Facebook, Instagram, Twitter, and TikTok.