Are you ready to catch 'em all? Well, we hope you are, as our exclusive collection celebrating the 25th anniversary of Pokémon launches very soon!
That's right, it's been 25 years since the wonderful world of Pokémon came into our lives with the very first games, Pocket Monsters: Red And Green, introducing us to the mystical monsters in 1996.
The rest quite simply is history as Pokémon became a global phenomenon, something we are celebrating with this collection that pays tribute to the beloved franchise.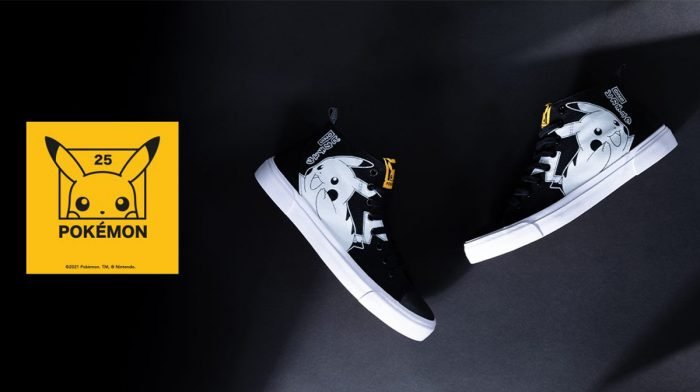 The exciting collection launches on our very special Pokémon Day which takes place on Saturday 27th February.
Get that date in your diary folks as that's when it will be available to order – and trust us when we say the limited edition products will sell out quickly!
And since our last Pokémon high tops sold out within minutes, we are launching another sneaker design at 6pm (GMT) which naturally features the adorable mascot Pikachu.
Perfect for any wannabe Pokémon trainers, the eye-catching black and white design is sleek, stylish and sophisticated, with a burst of yellow also adding a pop of colour!
These are extremely limited and only available for a short time, so if you want to grab a pair make sure you have signed up for mailing alerts and are following us on social media to be first in line.
As well as the high tops we are also launching a limited edition box at 12pm (GMT) which is as cute as Pikachu himself!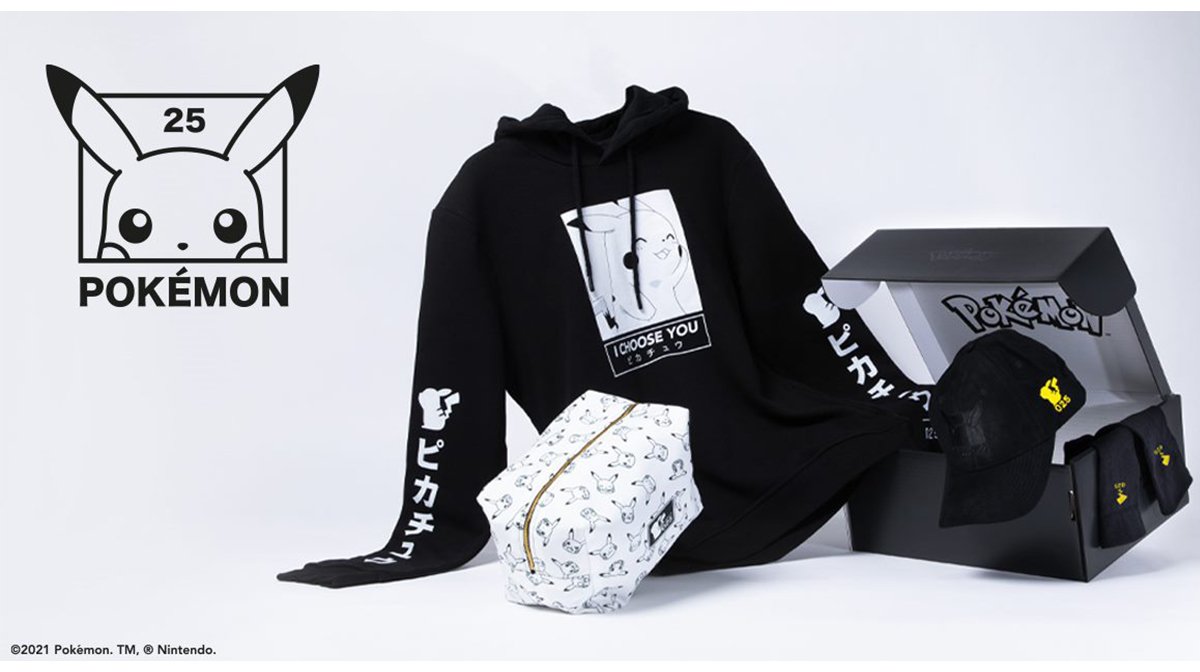 Inside you will find a range of products designed exclusively for the anniversary box including a Pikachu covered washbag, socks, cap and a comfy hoodie.
Appropriately the motto on the hoodie reads "I choose you", which is exactly what we will be saying to this awesome box upon launch.
The cherry on top of an already incredible collection is our exclusive Pokémon 25th anniversary clothing range which features a hoodie, sweatshirt and yellow t-shirt which features the logo for the special celebration.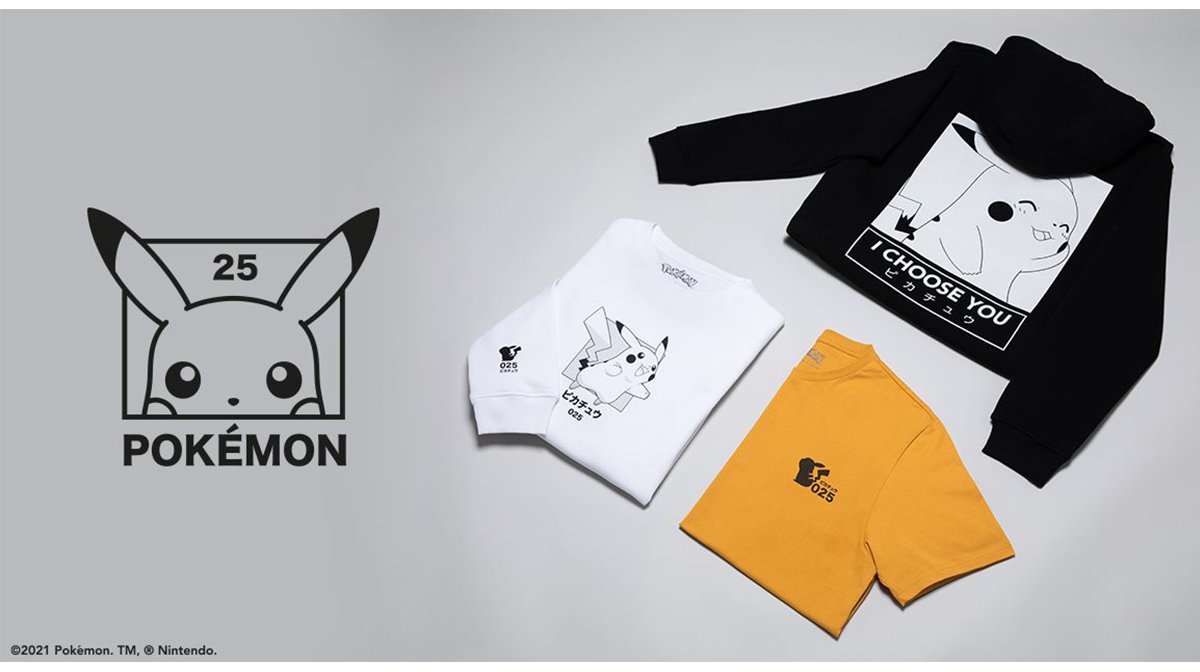 And the good news doesn't stop there! That's because we have launched a competition over on our Instagram giving away a pair of the Pokémon trainers to one lucky winner.
The winner will be revealed in our very special Pokémon Twitch stream at 12pm (GMT) on Saturday 27th February. Also head over to the stream for a closer look at the collection and more Pokémon fun.
We will see you there!
The Pokemon 25th Anniversary collection launches on the 27th February. Sign up here to be first in line.