He's leaving the dark streets of Gotham behind, and heading straight for your wardrobe.
Our new Batman Mash-Up collection takes iconic imagery from the famous comic book franchise, and gives it a street art inspired makeover.
The range features t-shirts, hoodies and joggers that have all been 'tagged' with a grungy, graffiti inspired style that gives a whole new look to the famous DC character and the army of villains he goes up against.
It launches at 6pm BST today (16th September), and we have the first look at the collection below.
Clothing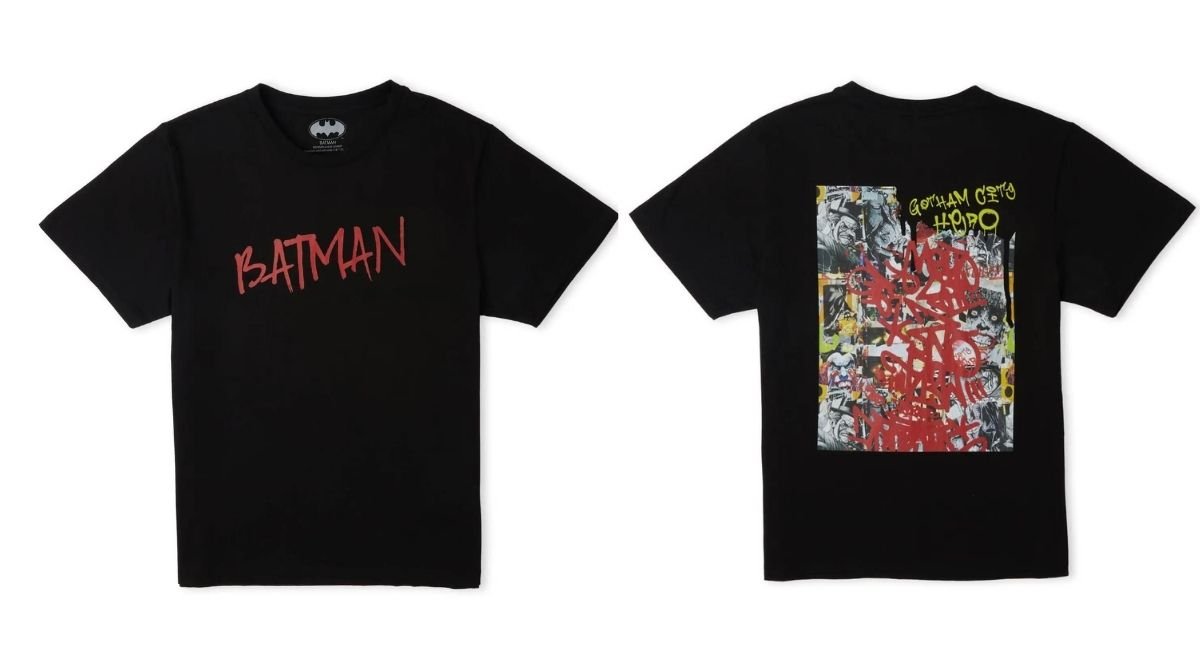 Starting off, we have two different unisex t-shirt designs. The black one features Batman's 'tag' on the front, with the back showcasing a street art style mural, featuring the faces of Gotham's most infamous villains.
The white design meanwhile pits Batman against his ultimate arch-nemesis The Joker, with a stylish design ripped straight from a comic book panel.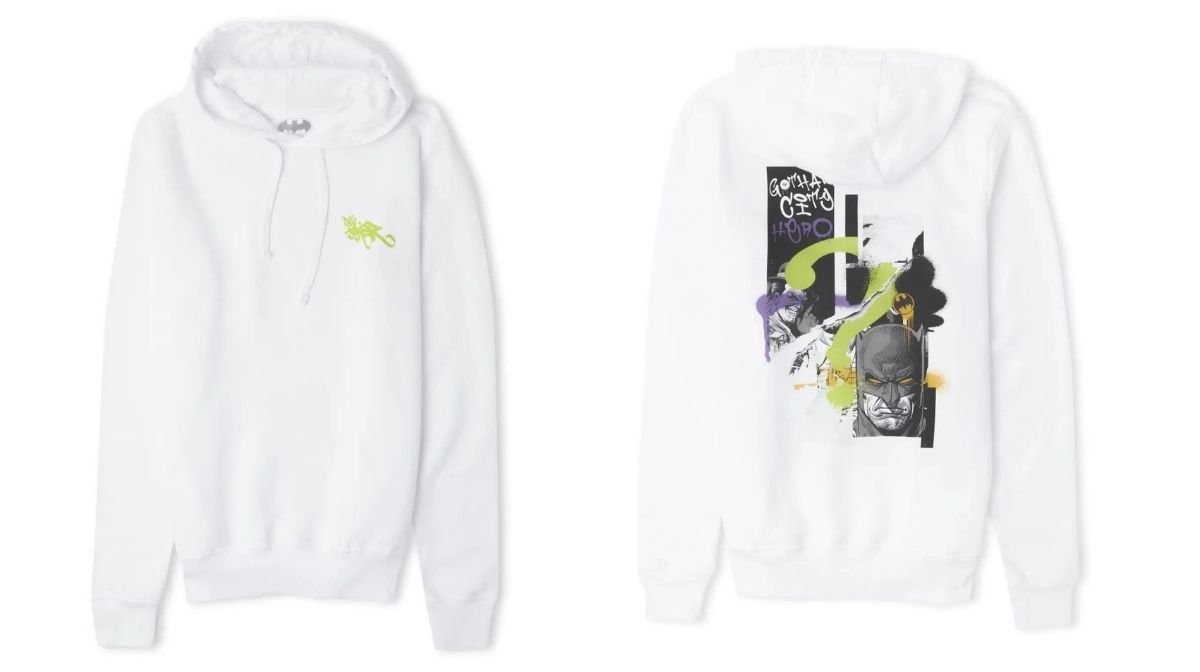 There are also two hoodie designs in the collection. First is the simple black design, with the famous Bat symbol embroidered on the front.
And then there's the Joker graffiti hoodie, with some classic comic book imagery coming to life amidst bright neon stripes.
The clothing collection is completed with unisex joggers, embroidered with the iconic Bat symbol.
Additionally, there are accessories including a Batman cap and a Riddler headscarf.
High Tops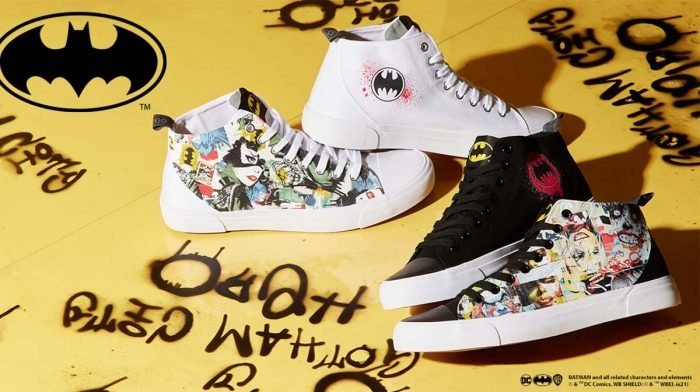 We have two different high top designs from Akedo as part of our collection too.
The black and white pairs both have different designs. The black version highlights Gotham's famous supervillains, while the white pair focuses more on the heroes and the antiheroes of the city's underworld.
Accessories And Homeware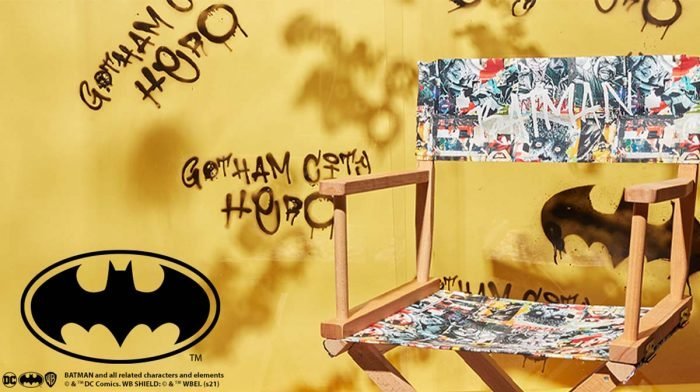 Finally, there's the homeware range in collaboration with Decorsome.
This collection features two side tables, one with a collage dedicated to the caped crusader, and the other with a more street art design, pitting Batman against his most famous arch enemies.
This range is completed with a Batman collage director's chair. Sit on this, and you'll feel like Christopher Nolan or Tim Burton.
Shop the full Batman Mash-Up collection here