Steven Spielberg's beloved classic E.T is nearly 40 years old – and today at Zavvi, we're celebrating with a day of exclusive product launches that pay homage to the timeless movie.
Our E.T collection features a wide range of clothing and homeware for all earthlings who are fans of the film.
That includes merchandise from our friends at Akedo and Milliner, and other products – from a director's chair to a side table – from Decorsome.
All will be live on our site from 6pm (BST) so be quick to make sure you don't miss out on any of these exclusive products. Here's the lowdown on what to expect.
T-Shirts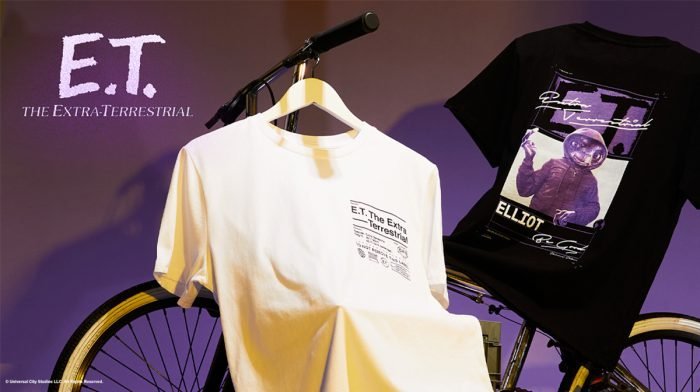 Our clothing range kicks off with two exclusive t-shirts, each boasting simple but effective designs that highlight the most famous moments from Spielberg's film.
Both the white and black tees bare a design of the label E.T was given when sent to the lab for testing, with the backs of each shirt highlighting different scenes from the movie.
The white shirt has E.T raising his finger in his famous "phone home" pose, whilst the black tee has our favourite alien in a hoodie.
Both designs are absolutely striking – the perfect tribute to a perfect movie.
Trucker Hat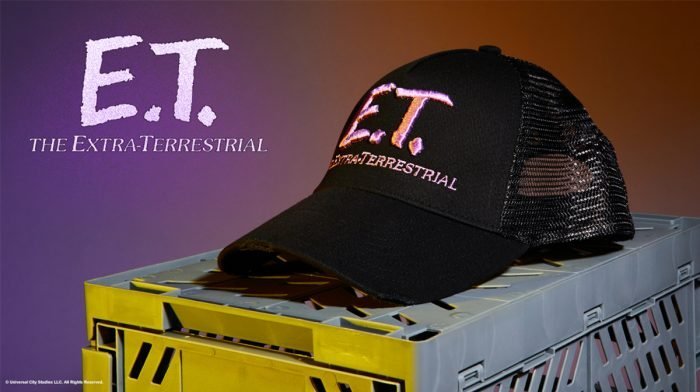 The clothing range also features two of the most high demand items – both of which are extremely limited edition.
First up, there's a black trucker hat from Milliner, bearing the film's universally recognisable logo.
This fancy piece of merch is very limited, so snap it up fast.
High Tops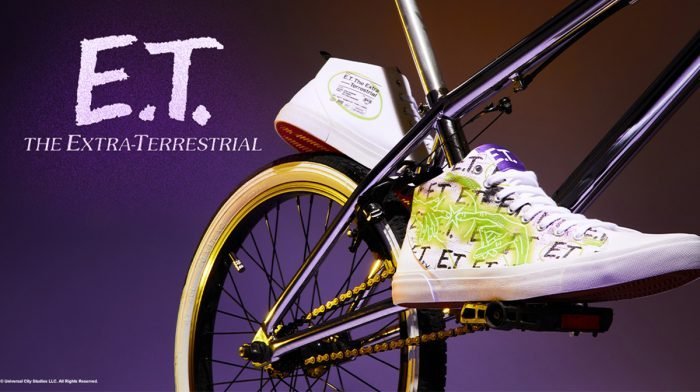 Another highlight are the Akedo high tops, which boast a similar design to the two tees, with E.T's lab label on one side, with the other featuring neon splashes over the film's iconic logo.
These will also be popular, so make sure you are on your bike ready to go!
Homeware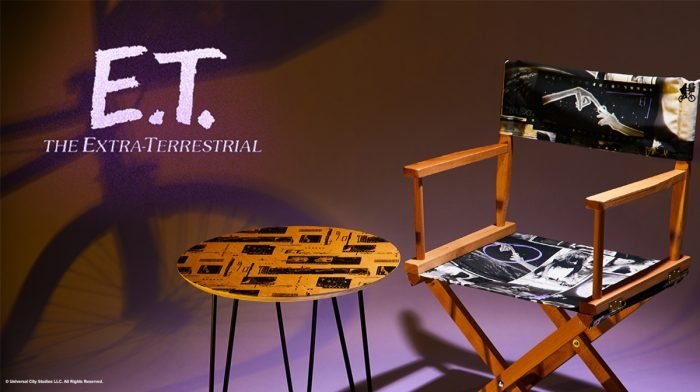 Finally, to round off our collection is a range of homeware from Decorsome.
First up are two cushions; a rectangular one featuring the famous image of E.T and Elliott's fingers, and a round cushion with the pair flying on their bike. Both have a collage of black and white images designed to look like they've been taken straight from the film reels on the back.
If thinking about the most emotional scenes from the movie hasn't made you cry yet, then maybe the fleece blanket will do the trick. It features a colourful design of Elliott and E.T on their bike, with the classic quote "he's not a goblin, he's a spaceman" highlighted in the centre.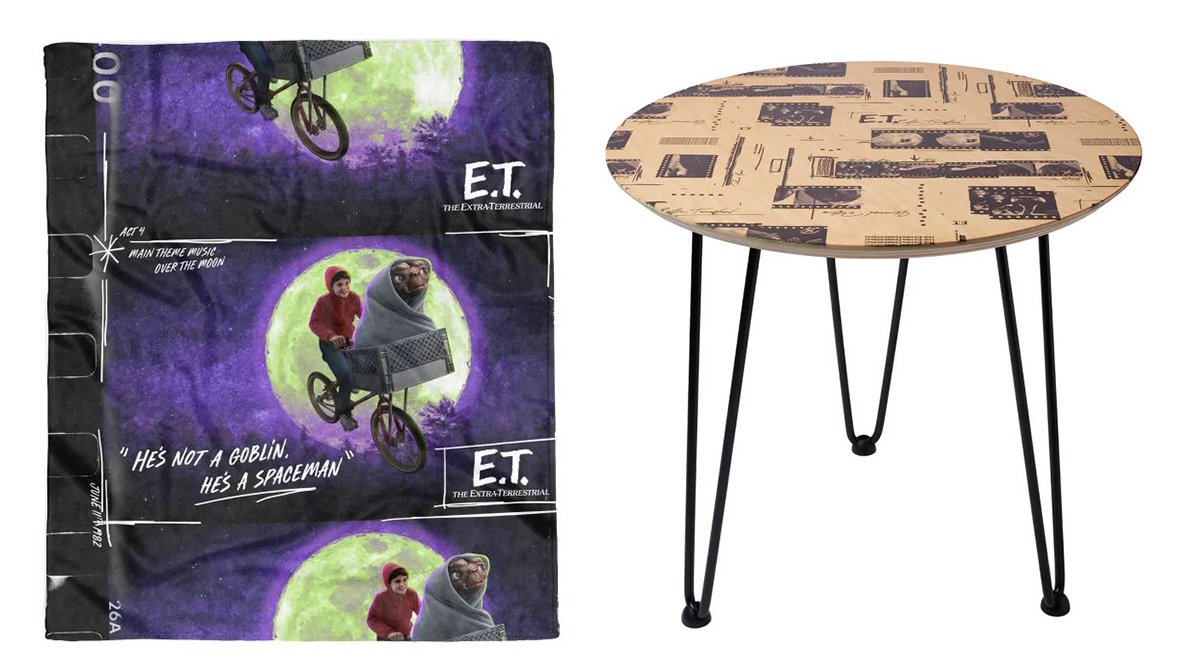 And if that wasn't enough, we also have the director's chair, which will make you feel like Spielberg himself when you sit on it.
And then there's the side table which, like the cushions, has a collage of stark black and white images highlighting the movie's most iconic moments.
Shop our full E.T range here