What a 4K, what a lovely 4K!
George Miller's beloved Mad Max series has finally arrived on 4K Ultra HD, with all four films gorgeously presented with our exclusive steelbook collection.
The anthology comprises 1979's Mad Max, 1981's The Road Warrior, 1985's Beyond Thunderdome, and 2015's genre redefining Fury Road.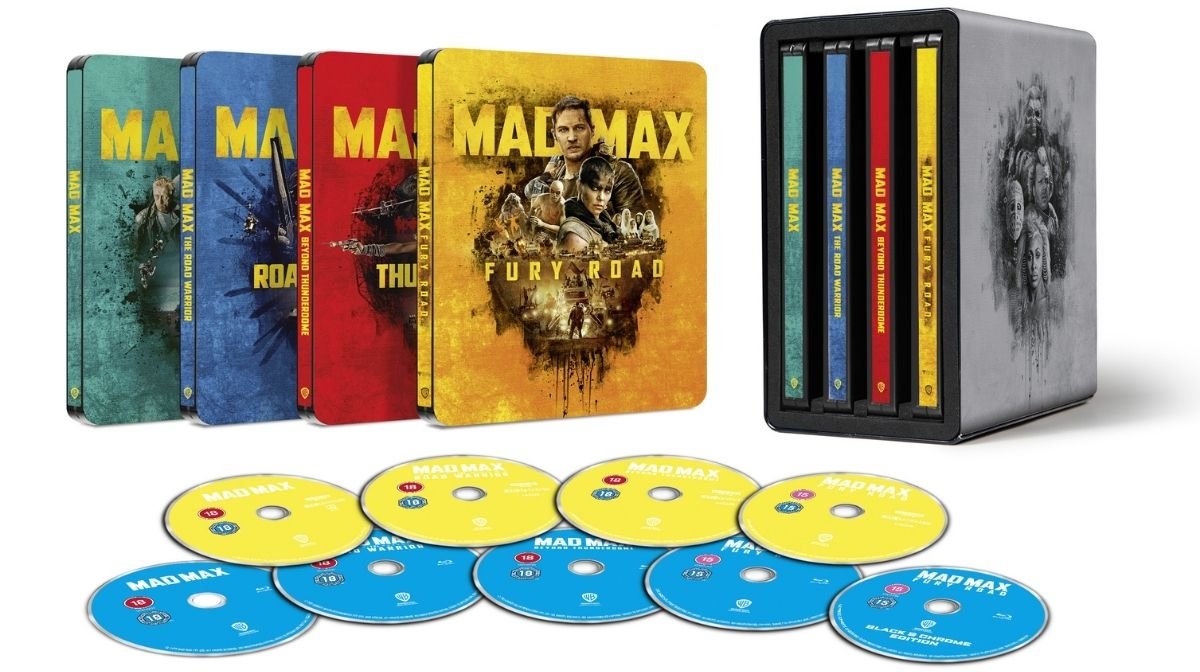 The collection is packed with special features, including behind the scenes documentaries on the making of the film that started it all, and multiple extras that detail the insane production of the fourth movie in the series.
The 'Black And Chrome' version of Fury Road is also included as part of the collection. The extras are then rounded off with a directors commentary on 1981's The Road Warrior,
Pre-orders are open to Red Carpet members from 9:00 (BST) on Wednesday 29th September, with pre-orders open to all from 12:00. The collection is released on 6th December.
Click here to find out more.