The Batman franchise has been through many eras: Adam West's campy 60s Batman, Keaton's cartoonishly gothic Batman, Clooney's uber-cheesy Batman (the one with the bat-nipples), Bale's gruff & gritty Batman, and Affleck's bland & disappointing Batman. So, as the newly announced Dark Knight, we're all eager to see where Robert Pattinson takes the character. It might be in the back of fan's minds that before Pattinson's portrayal of Edward Cullen in Twilight, vampires – like Batman – used to be considered gothic, threatening, and immensely cool. Fingers crossed Batman's not also given the sparkly, teenage heart-throb treatment.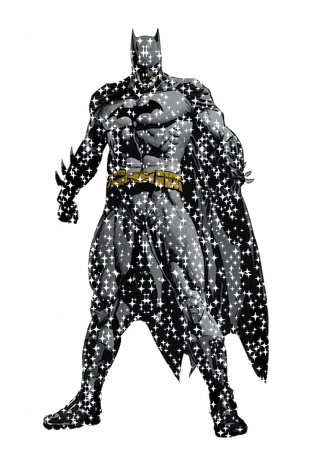 Leaked Concept Art of Robert Pattinson's Batman
If you're a big Batman fan check out our limited edition Batman Capsule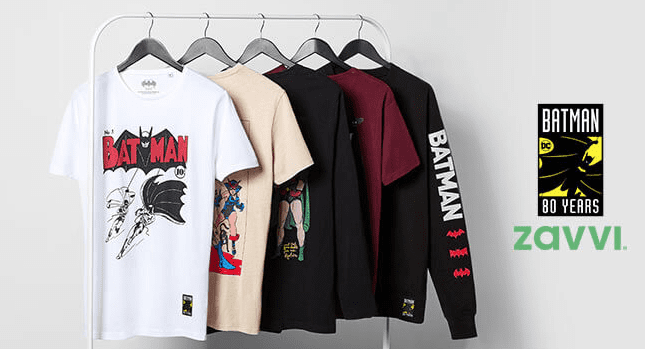 Let's take a look back and remember previous heroes.
Christian Bale, whose most notable role being serial killer Patrick Bateman in American Psycho in 2000, was possibly the best batman – and is a hard act to live up to, acting in the Christopher Nolan Trilogy (including The Dark Knight in 2008 with Heath Ledger).
Ben Affleck, acting in Justice League (2017) and Batman vs Superman (2016), a very muscular, deep-voiced Batman – perfect for the role, but the movies were torn to pieces by critics – probably the end for him!
Will Arnett, a comic actor, was praised for his performance in Lego Movie (2014), which was reflected in his reprise in his own spinoff, Batman's own Lego Movie (2017). A stand-up contender, in our opinion.
George Clooney was not as popular in Batman & Robin (1997), playing a tongue-in-cheek version of Batman, to not much success.
Michael Keaton was overshadowed by Jack Nicholson as the Joker in Batman (1989), but helped Batman develop as a dark character – not a bad effort, really.
Adam West, the original Batman, played a quirky, mildly humorous Batman in a comic-book style TV show, which was later brought to the silver screen.
Batman is perhaps the longest enduring superhero, and the many changes he's undergone is a huge part of the franchise's success. We can't wait to see where the franchise goes next!