The Suicide Squad are back in action to take on another mission, but this is the squad as we have never seen them before.
Director James Gunn has been handed the reins of the franchise following the poor reception the 2016 original movie received, being given carte blanche from the studio to achieve his creative vision.
This Suicide Squad then takes everything to the extreme, an r-rated chaotic rollercoaster that delivers crimson gore, naughty humour and enough f-bombs to impress even The Thick Of It's Malcolm Tucker.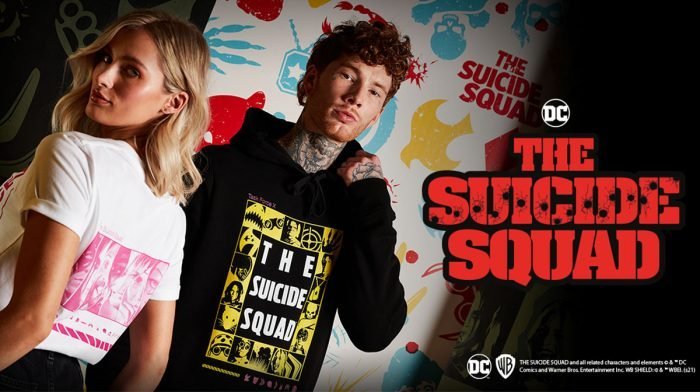 To celebrate the release of the soft reboot we have launched an exclusive clothing and accessories collection inspired by the grungy style of the new movie.
Several of the squad's returning members and newbies feature on the designs including the one and only Harley Quinn, sharp shooter Bloodsport, the heart of the film Ratcatcher 2, the infamous King Shark and many more.
Each design mirrors the style of Gunn's film being bright and bold with a cyberpunk edge. They are sure to catch the eye!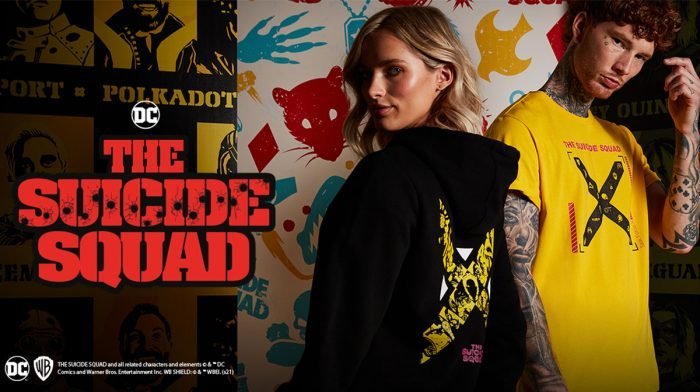 Anyone can be a member of our Task Force X as we have something for everyone with our clothing being available in unisex, oversized or women's fits.
In addition to the range of t-shirts and hoodies, we also have a selection of accessories including an awesome tote bag, comfy cushion and bright mug.
The giclee print is also a highlight of the collection with a funky graphic design featuring all of the supervillains from the movie.
Shop our exclusive The Suicide Squad collection here.