And here we go… inspired by the iconic Batman villain the Joker, Zavvi introduces The Heist Collection.
Fusing together comicbook aesthetics and contemporary streetwear style, you can expect an awesome range featuring unisex clothing including t-shirts, jumpers and hoodies.
Launching on 9th October and available for seven days only, this is one not to miss.
We sat down with designer Ian Hughes to learn more about the collection.
'We looked at the different versions of the Joker's origin story for inspiration as we didn't want to focus on just one in particular. The range is inspired by all of them, but especially The Killing Joke and The Man Behind The Red Hood. I read a lot of the comics, and these were stand-out stories for me.'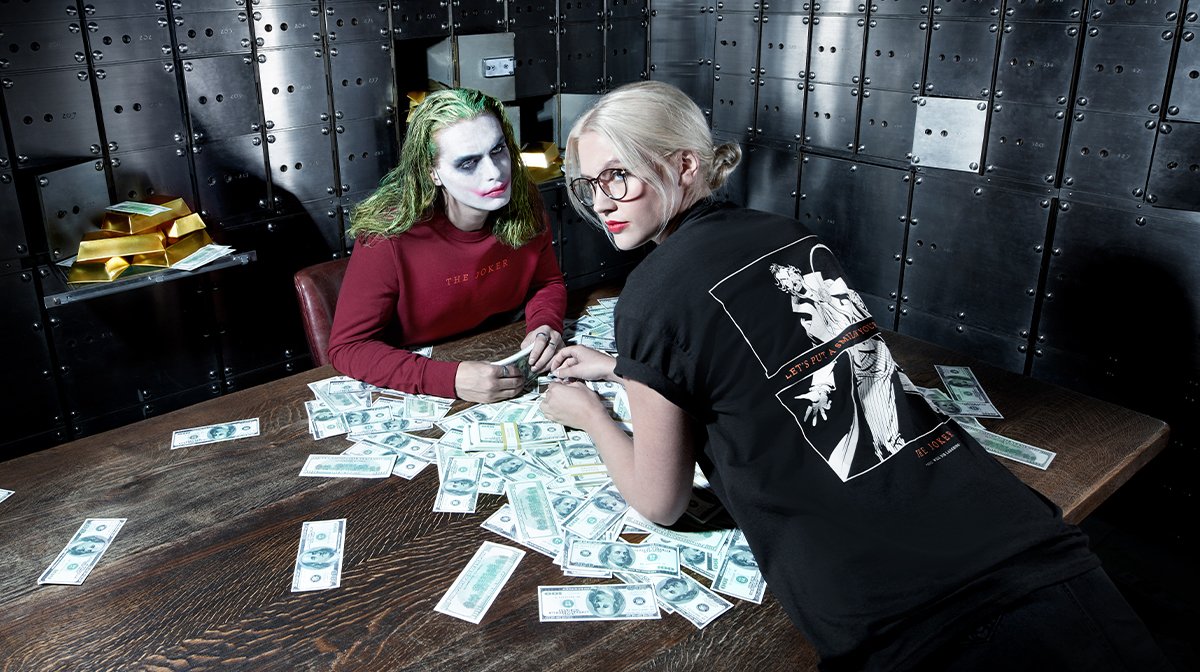 'In The Man Behind The Red Hood, the Joker, then known the Red Hood, attempted to steal $1,000,000 from the Monarch Playing Card company, so playing cards form a big part of this range. There are eight garments in total, one for each suit and each picture card in a traditional deck (ace, King, Queen, Jack, hearts, diamonds, clubs and spades). Each card also represents something different, for example the Queen is a reference to Harley Quinn'.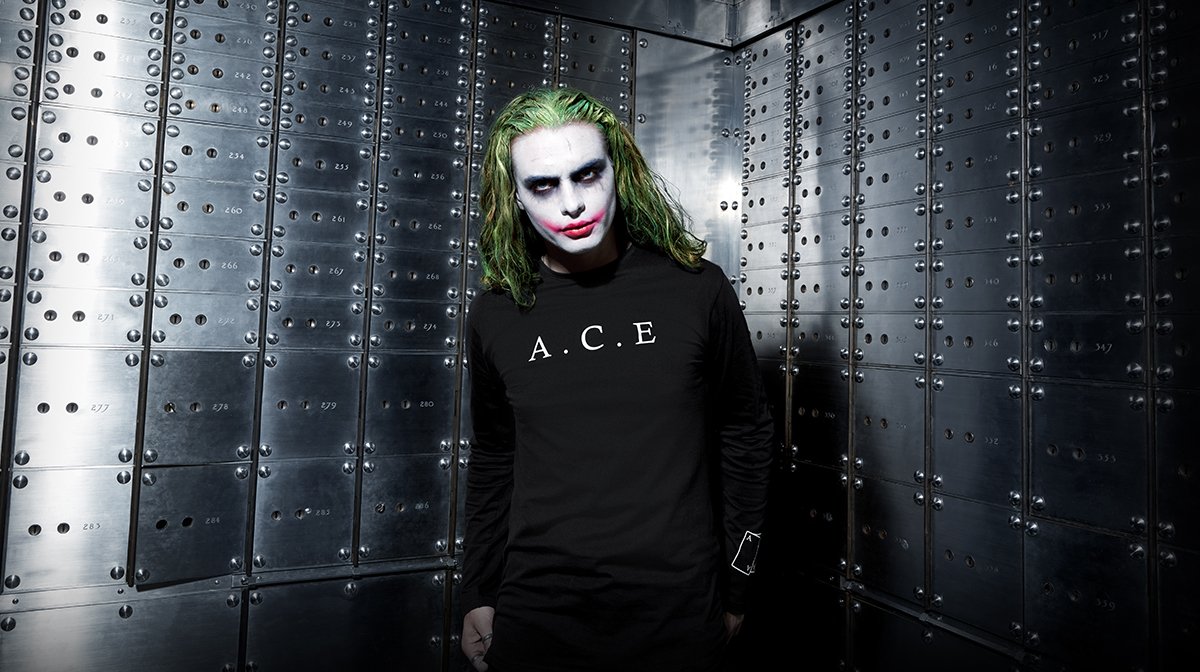 'The name for the range, the Heist Collection, also takes inspiration from that story. The focus is on that heist mentality and his criminal behaviour, rather than the madness. We wanted to do something different with the character, put a spotlight on him so there are no references to Arkham Asylum and Batman.'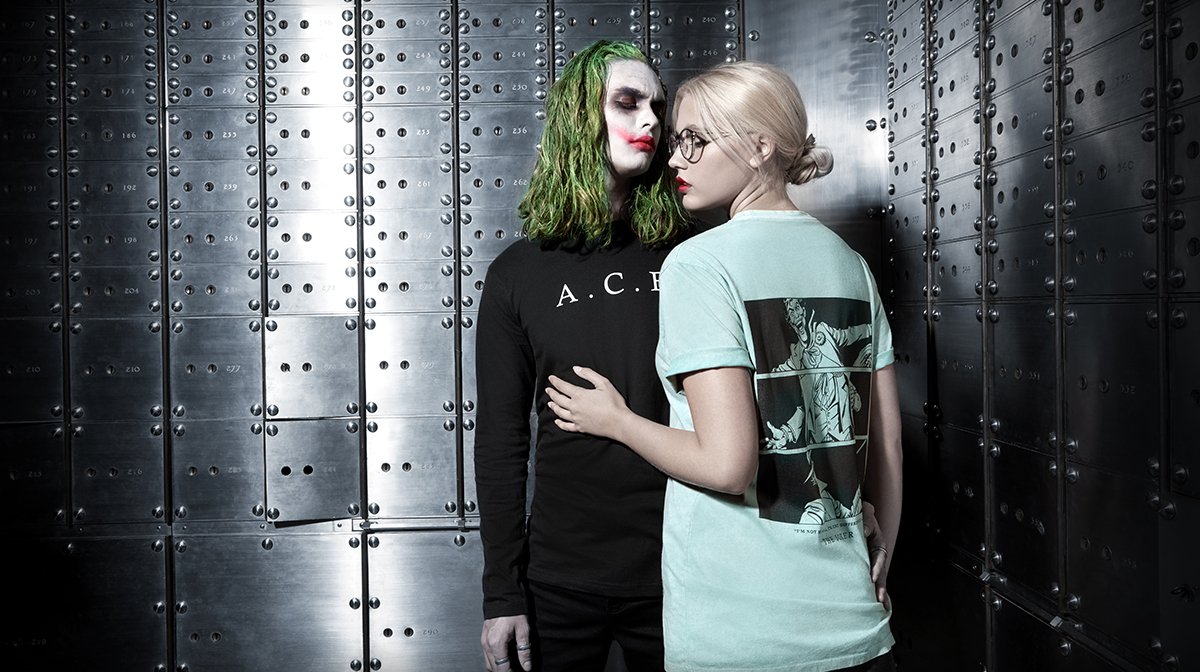 'There are plenty of references in the range to the comics. For example, the Ace sweatshirt refers to Ace Chemicals, which he falls into giving the Joker his iconic look. The look of the range too nods towards the comics, but we have also given it a contemporary twist.'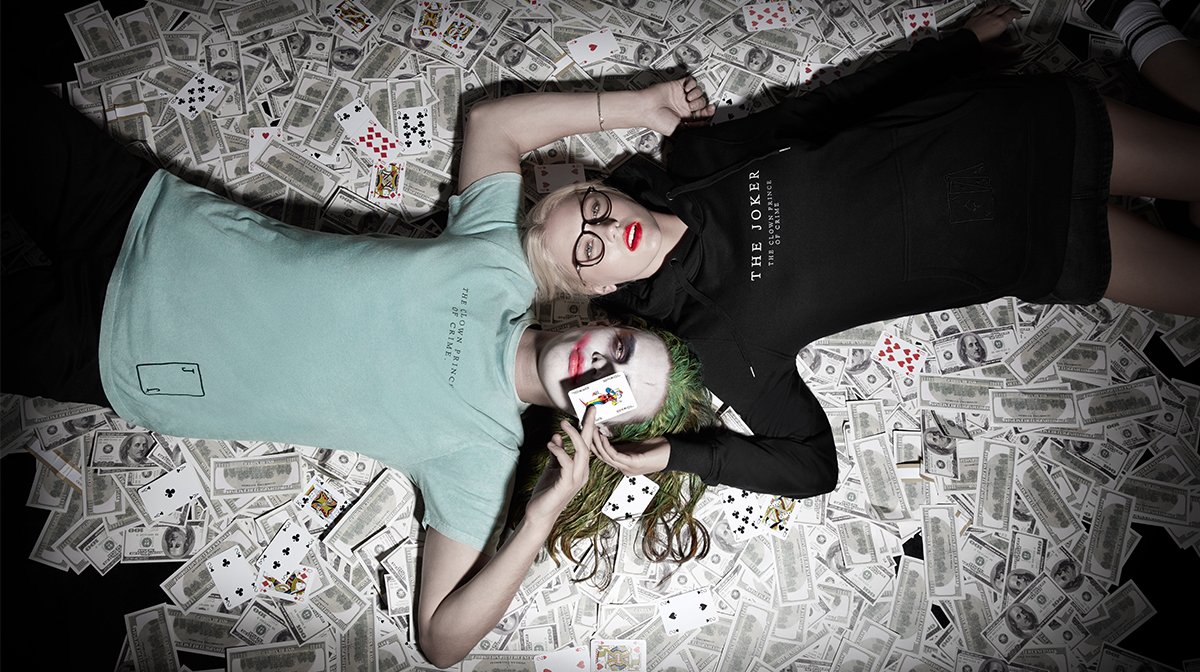 'The colours the range uses (black, purple, orange and silver) pay tribute to the original classic Joker suit in the comics. An embroidered playing card is featured on each garment, tying it all together and giving it a premium feel.'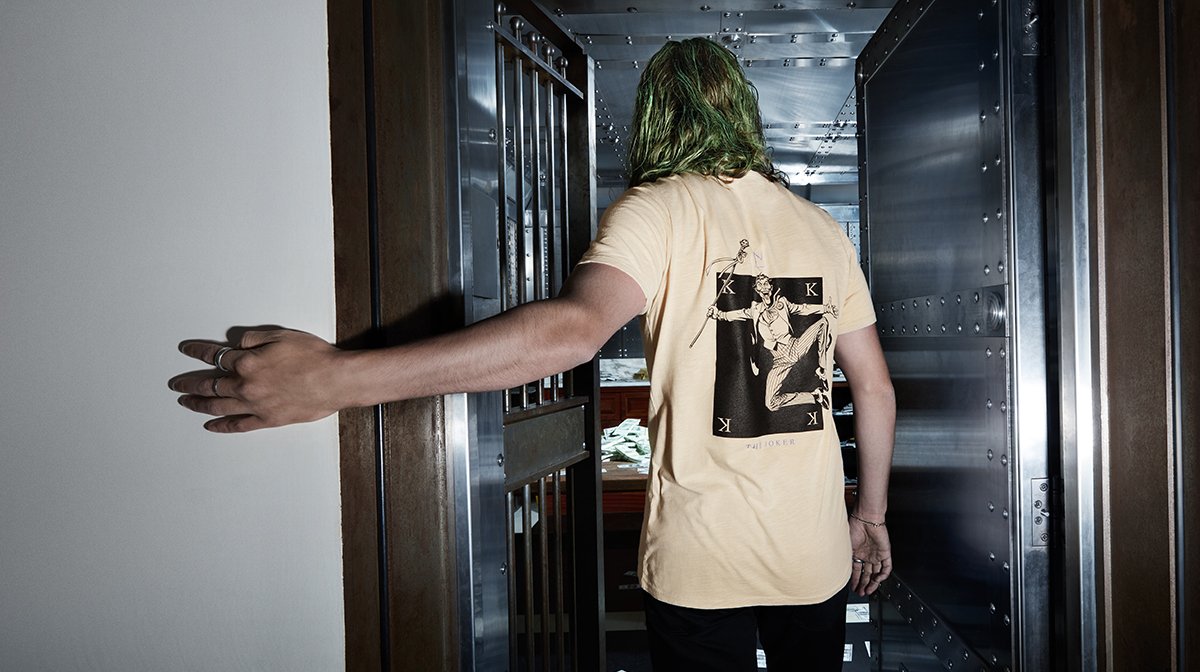 For all things pop culture and the latest news, follow us on Instagram, Twitter, Facebook and TikTok.