Last night we lost a legend. It was a very sad morning here at Zavvi HQ as the news was passed around of the untimely passing of one of our idols, legends and real-life heroes, Stan Lee. Since the 1960's, Lee has captivated the hearts and imaginations of generations, creating some of the most memorable characters in comics and on the big screen. We here at Zavvi want to celebrate the icon of a man that he was in the best way possible by taking a look at some of the Stan Lee cameos on the silver screen that have made us laugh, smile and cry in ways that only he could. Here's to you, Mr. Lee. Excelsior!
Stan Lee Cameos: X-Men (2000) – Beach Hot Dog Vendor
The first cameo we remember see's Lee pedalling Hot Dogs on the beach in the first X-Men film. Safe to say as the MCU grew, the Stan Lee cameos became less subtle than this!
Fantastic Four (2005) – Mailman Willie Lumpkin
In possibly one of his biggest speaking roles, this is one of those Stan Lee cameos we can't stop watching. While Fantastic Four wasn't the best of the Marvel films, his portrayal of mailman Willie Lumpkin definitely gave us a chuckle.
Spider-Man 3 (2007) – "You know, I guess one person can make a difference."
Now this one is an emotional one for the Stan Lee cameos collection. We find this quote resonates more with us now than it ever did then.
Iron Man (2008) – Mistaken Identity
In the true start of the MCU, Lee gets mistaken for the Playboy himself, Hugh Hefner. This is one of those Stan Lee cameos that really gives us a chuckle and shows how funny the man can be!
Captain America: The First Avenger (2011) – "I thought he'd be taller"
Dressed as a World War II general, Lee mistakes one of the other Soldiers for the star spangled Avenger and is somewhat underwhelmed…
The Amazing Spider-Man (2012) – Completely Oblivious
Noise cancelling headphones are an essential in modern life. Especially if a web-slinging superhero and a giant reptilian monster decide to have a punch-up!
Captain America: Civil War (2016) – Tony Stank
When it comes to Stan Lee cameos in Marvel films this is one of our favourites. We feel it perfectly humbles Tony Stark and goes to show no matter how wealthy and famous you are, you'll never escape a name pronunciation issue.
Avengers: Infinity War (2018) – "Never seen a spaceship before?"
The kids of today just don't know how good they've got it. Stan Lee's cameo here as the cynical bus driver is everything we'd expect of this wonderful man.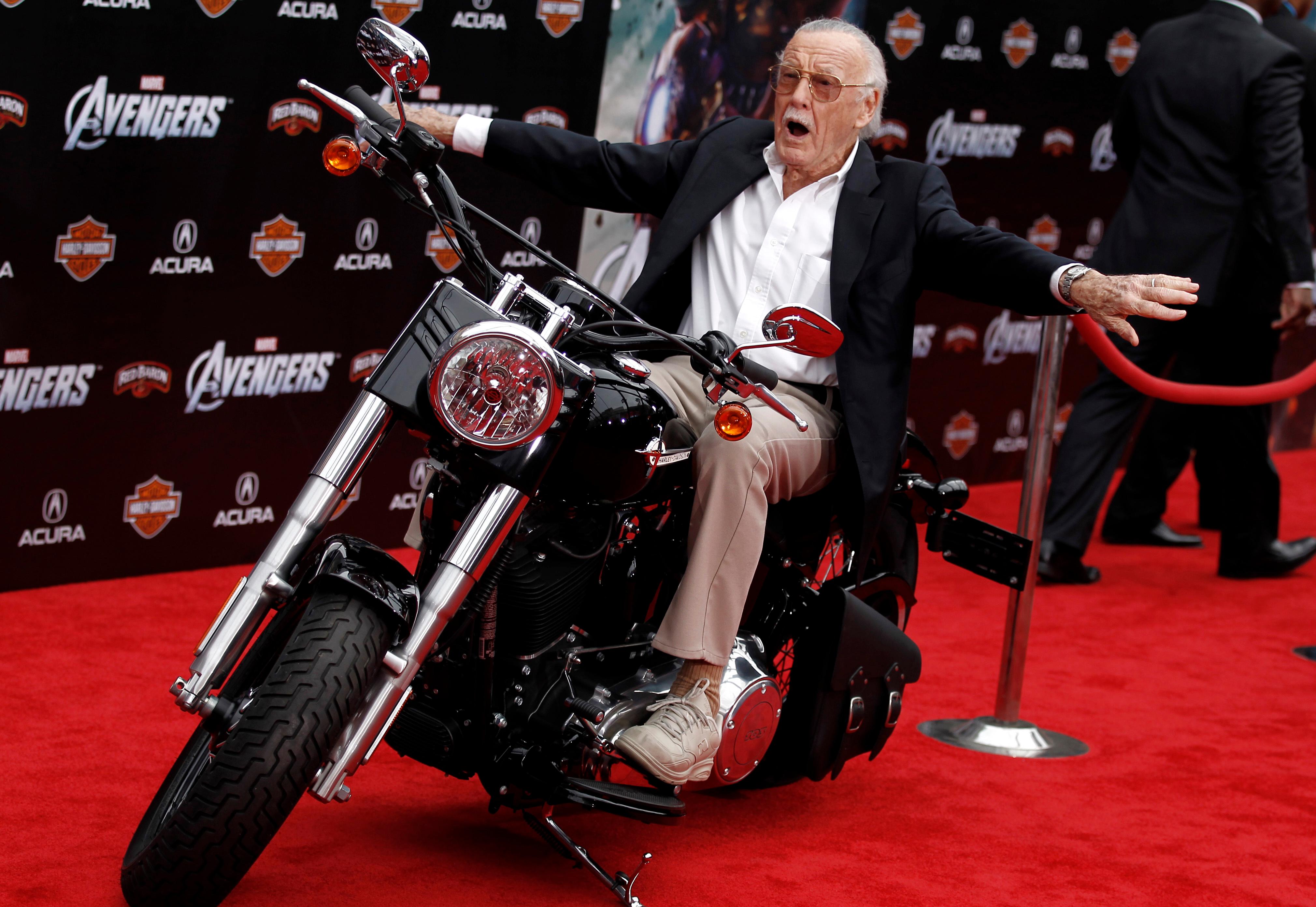 We here at Zavvi know the impact Stan Lee had on our lives is probably just as enormous as it has been on yours. Let us know your favourite Stan Lee cameos and moments on Twitter, tweeting @zavvi or using #zavvi.