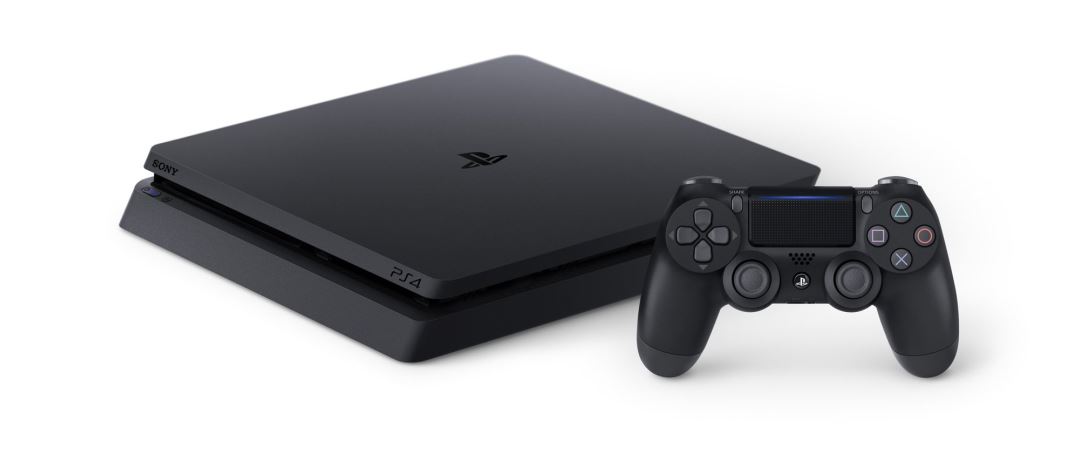 It was the best worst kept secret at the PlayStation Meeting. Sony finally announced their latest version of the PlayStation 4.
THE PS4 SLIM – WHAT'S NEW?
PlayStation's best, worst kept secret has landed. Sony announced the PS4 Slim at the PlayStation Meeting in New York on September 7th 2016. The PS4 Slim is a redesigned PS4 which brings an all-new construction, all-new controller and sleeker design to Sony's existing PlayStation 4 console. The PS4 slim will soon be the most beautiful PlayStation on the market, it's cutting-edge aesthetic and modern feel is simply spellbinding.
REINVENTED DESIGN
Echoing the angular look of the original PS4 design, the PS4 Slim boasts a much smaller design; confining the power of the PS4 into an even smaller, more beautiful, device. The sharp and distinct corners of the original console have been replaced with rounded, curved edges. Additionally, the standard surface grips have been switched with creatively designed rubber grip-pads, all in the shape of the infamous PlayStation symbols. The PS4 slim is available in a classic jet black grey colour.
NEW DUALSHOCK CONTROLLER
The all new DualShock pad contains a sleek translucent light strip at the helm of the controller's multi-touch, clickable, touch pad. This allows players to view the controller's light bar colour changes during gameplay, without the need to view the back of the DualShock device. No longer is light bar used for solely player identification and system warnings, it's become a fully immersive part of the gaming experience.  With the wireless range also improving,  the perfect gamepad just got even better.
500GB/1TB HARD DRIVE
Despite the PS4 Slim's compact framework, there's no compromise when it comes to memory specifications and power. The new release boasts a huge hard drive – drives which more than cover all gaming needs. When it comes to the PS4 Slim, it clear that big things really do come in small packages.
WHEN CAN I BUY THE PS4 SLIM?
Right now. Pre-order both models on Zavvi…
Stay up-to-date with the latest gaming news, follow Zavvi on twitter.