Author Frank Herbert's 1965 novel Dune is a book like no other. Telling a story of family, power, fate, violence and humanity against the backdrop of a feudal interstellar society, it's a lot to take in.
The lore is deep and the world complex, but given that it is the best-selling science fiction novel of all-time, being heavily influential on the genre, numerous filmmakers have attempted to adapt it.
The story of these many failed attempts is infamous. Since the novel was published, it has continually passed through the hands of directors and studios, all of whom wanted to take on the beast.
Among these was Alejandro Jodorwsky, the avant-garde filmmaker who envisioned Dune as a ten-hour long epic starring a rather eclectic cast including Mick Jagger, Orson Welles and Salvador Dali. Oh yeah, and the music was to be scored by Pink Floyd.
When financing dried up halting the project, the baton passed on to none other than Ridley Scott, who did start work on an adaptation but ultimately abandoned the project in favour of Blade Runner.
It then fell into the hands of David Lynch who did complete the mission, releasing the first movie adaptation of the book in 1984. Unfortunately though, it was deemed a failure by the majority of audiences and critics, with Lynch himself disowning the film since.
After this, Dune was deemed unfilmable… that was until now.
Later this month director Denis Villeneuve's Dune is released in cinemas, a breath-taking vision that is filmmaking at its very best. But don't just take our word for it. One quick search on Google will bring up countless dizzying five-star reviews.
So, how did he do it? We dive into it in the latest issue of The Lowdown.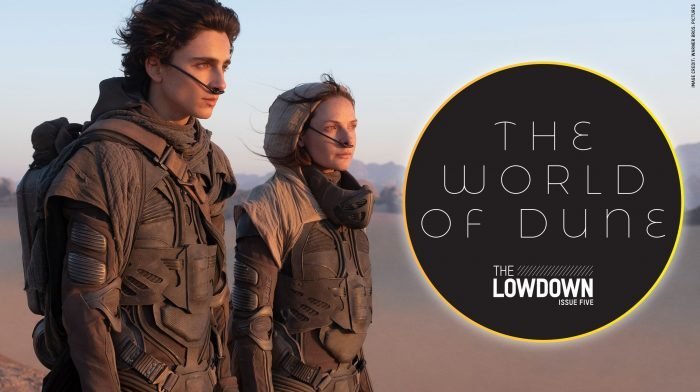 Read the full piece for free in the October edition of The Lowdown.
Dune is out in UK cinemas from 21st October.