Olga Kurylenko loves to kick ass! Best known for playing Bond girl Camille Montes opposite Daniel Craig's 007 in Quantum Of Solace, since that breakthrough role Kurylenko has been no stranger to the action genre starring in the likes of Oblivion and Momentum.
So, when Marvel Studios came calling about two years ago offering Kurylenko a role in their upcoming movie Black Widow, for the actor it was an easy decision to make.
Especially since it would be a very special role with Kurylenko playing new character Antonia Dreykov, the daughter of Ray Winstone's villainous General Dreykov.
Whilst it was thought Antonia had been murdered as a child at the hands of Scarlett Johansson's assassin Natasha, it was revealed that she was still alive and being used as a weapon by her father, unveiled as the character in Taskmaster's suit.
We spoke to Kurylenko about gender-flipping the classic comic book character, ownership of the female body, and finding humanity underneath Taskmaster's iconic mask.
Check out the interview in the latest issue of our digital monthly magazine The Lowdown.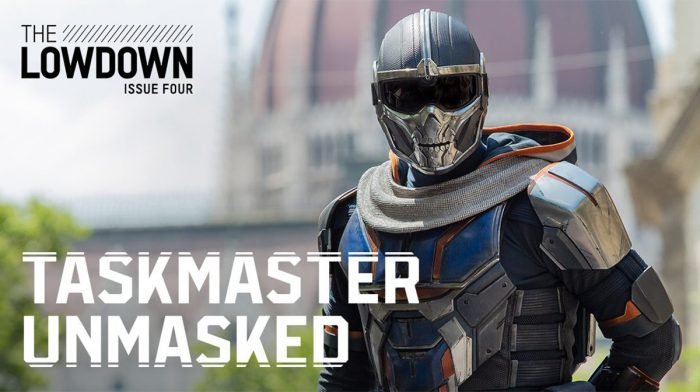 Black Widow is out now on 4K, Blu-ray and DVD, including our exclusive steelbook.