As people adapted to working from home during the first lockdown in March 2020, it at first felt like a novelty.
There was an initial surge in people spending their days streaming (with a 71% increase compared to the previous year), with the first week of the pandemic defined by what felt like everybody binge-watching Tiger King, and sending memes about it in their work chats.
As it became clear that the lockdown would be lasting months, and not weeks, our viewing habits changed accordingly. With no distractions from the outside world, millions started catching up on the TV boxsets they previously didn't have time for – and for many, The Sopranos was right at the top of the list.
Creator David Chase's acclaimed series aired on HBO in the US between 1999 and 2007, and is cited by many as the show that kicked off the 'golden age of television', setting the template for other prestige character dramas from Mad Men to Breaking Bad.
Being seen with fresh eyes more than 20 years after it debuted, there was a widespread consensus that the hype was justified, and that it held up to its heralded status as one of the greatest shows ever made.
This is largely because its re-emergence into the cultural conversation coincided with greater awareness of many themes the show explored, which have proved to resonate with many of the millennial and Gen-Z viewers who have experienced the show for the first time.
Rather than feeling like a relic, The Sopranos has continued to be appreciated for what it is: one of the greatest explorations of masculinity and mental health in fiction.
These themes are also explored in new movie The Many Saints Of Newark, which is released this week in cinemas and sets out to continue the enduring legacy of the show.
We look at how it will do so, and why now is the right time to return to The Sopranos.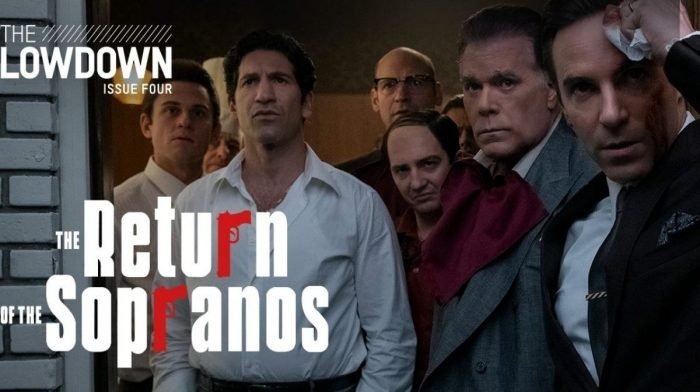 Read the full article in the latest issue of our free digital magazing The Lowdown here.