Sam Raimi's favourite film of all-time is The Wizard Of Oz.
Even before he helmed Disney's big-budget prequel Oz The Great And Powerful, the director had spoken about his initial experiences seeing the film as a child, always returning to one crucial aspect – not only was it the best movie he'd ever seen, but the scariest.
Like many of us, he was traumatised by the sight of the wicked witch, the sound of her cackle, and the enslaved flying monkeys she held as a personal army.
As a child with a love of the macabre, it's no surprise that Raimi grew up to be a filmmaker who would passionately argue that kids want to be scared by movies.
His own pivot to family friendly blockbuster filmmaking, which is celebrating its 20th anniversary this month, is very much a film he'd have watched as a child: a thrilling combination of bombastic spectacle, intense emotion, and genuine horror.
Spider-Man was, quite simply, a film only a horror director could make: a monster movie hiding in the body of a comic book extravaganza.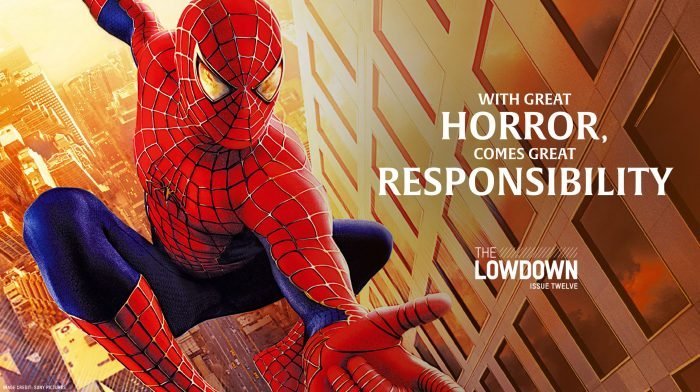 In the latest issue of our free digital magazine The Lowdown, we look back at the film 20 years on to show how it bridged the gap between the superhero movie and the classic creature feature.