Words by Callie Petch
The journey of Volition's Saints Row franchise has been well-documented.
Emerging in 2006 as a pretty blatant Grand Theft Auto: San Andreas rip-off, the series effectively replaced GTA as the ridiculous sandbox of choice with its 2008 sequel when Rockstar's franchise made a move to the more serious with GTA IV.
For many fans, Saints Row II would be the series' peak – a fine-tuned balance between gritty territorial gang warfare and juvenile nonsense, featuring a diverse range of entertaining characters and a ludicrous capacity for player expression with its dense character creation.
From there, things get a bit fractured. 2011's Saints Row: The Third moved the series from the vibrant lands of Stillwater to the greyer industrial cityscape of Steelport, replaced or re-characterised much of the previous cast, and pushed the cartoony quirks and outright comedy even further to often disjointed ends.
These changes still divide the fanbase to this day, but it would be nothing compared to the shift brought about by 2013's Saints Row IV.
You do not have to go far online to find hot takes that Saints Row IV was 'the game that ruined the series', a notion that I've never been able to agree with.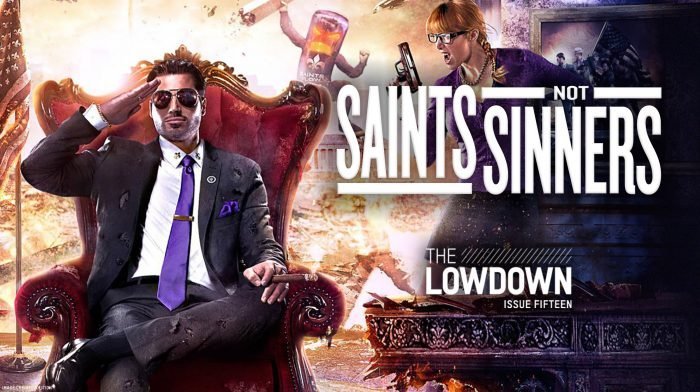 It definitely killed it, but only because Volition went all-in for the only logical conclusion it could possibly reach, to such a degree that 2022's Saints Row needed to be an outright reboot and reset.
If anything, IV acts as a corrective to The Third, rescuing and repurposing many of its narrative and design choices in smart ways.
For the latest edition of our free digital magazine The Lowdown, we present our defence of the much maligned game.
Saints Row is released on 23rd August on PlayStation, Xbox, and PC.
For all things pop culture, follow us on Facebook, Instagram, Twitter, and TikTok.