After making blockbuster hit Jurassic World in 2015, director Colin Trevorrow was given the keys to another huge franchise: Star Wars.
The filmmaker was slated to direct the concluding third movie in the sequel trilogy, before being ousted from the project in 2017 following creative differences with Lucasfilm.
By this point he had completed an early draft of the screenplay (alongside Derek Connolly), which was originally titled Duel Of The Fates.
The script leaked online in early 2020 and was drastically different to what Rise Of The Skywalker turned out to be, featuring several dark twists (such as Kylo Ren being responsible for killing Rey's parents) that would have likely divided fans.
Trevorrow has since described the experience as "traumatic" however, it appears he has now moved on revealing in an exclusive interview with Zavvi that it didn't put him off returning to the franchise world when he was invited to helm Jurassic World Dominion.
He said: "I wasn't apprehensive about returning to another franchise – I was thrilled. I was given another shot at telling the end of another saga that we've all cared about so deeply since childhood.
"Closing out a trilogy that has existed in two generations like this has is a really challenging thing to do. It's not like any other film, you have to constantly consider the needs of the adults who grew up with Jurassic Park, and the children of today, whose first experience was likely with Jurassic World.
"But I think it's come together in a really satisfying way, and I'm glad I didn't make this journey alone."
This film may conclude the Jurassic World saga but it represents new beginnings for Trevorrow who is embracing second chances.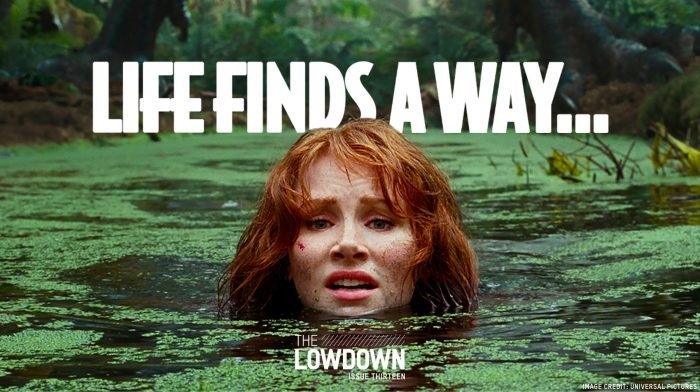 Trevorrow spoke to us for the latest edition of our free digital magazine The Lowdown, discussing all things franchise finale Jurassic World Dominion.
Check out our full interview with Trevorrow.
Jurassic World Dominion hits UK cinemas 10th June.