At first, actor Amber Midthunder didn't realise she had landed the role of Naru, the hero of upcoming Predator prequel Prey.
At the end of the audition process, she received a call from writer/director Dan Trachtenberg who had a unique way of announcing the news to the Legion star. As Midthunder revealed to Zavvi, the filmmaker offered her a riddle:
"I failed the riddle! Dan FaceTimed me and was like, 'I want to ask you something. If you had to go somewhere but couldn't get there by land, sea, or foot, you had to go by air, what would you do?' I was like 'take a hang glider' which I thought was a very creative answer.
"He was like 'no, it has a motor', so I thought it must be a hot air balloon. Dan then said, 'you are supposed to say, 'get to the choppa' as you are the new Arnold'.
"I was like 'ohhhhhhhhh, I see what you did there', then it all hit me. It definitely didn't go the way he thought it would!"
After finally realising she was going to headline the next chapter in the Predator franchise, Midthunder started working on bringing Naru to life.
Set in the Comanche Nation 300 years ago, Prey follows the young hunter as she sets out to prove that she's a worthy warrior.
However, the prey she chooses turns out to be a highly evolved alien with an arsenal unlike anything Naru has ever seen before – that's right, it's the Predator.
Of course, none of this puts Naru off battling the vicious beast, with the fighter strikingly stating: "It knows how to hunt. I know how to survive."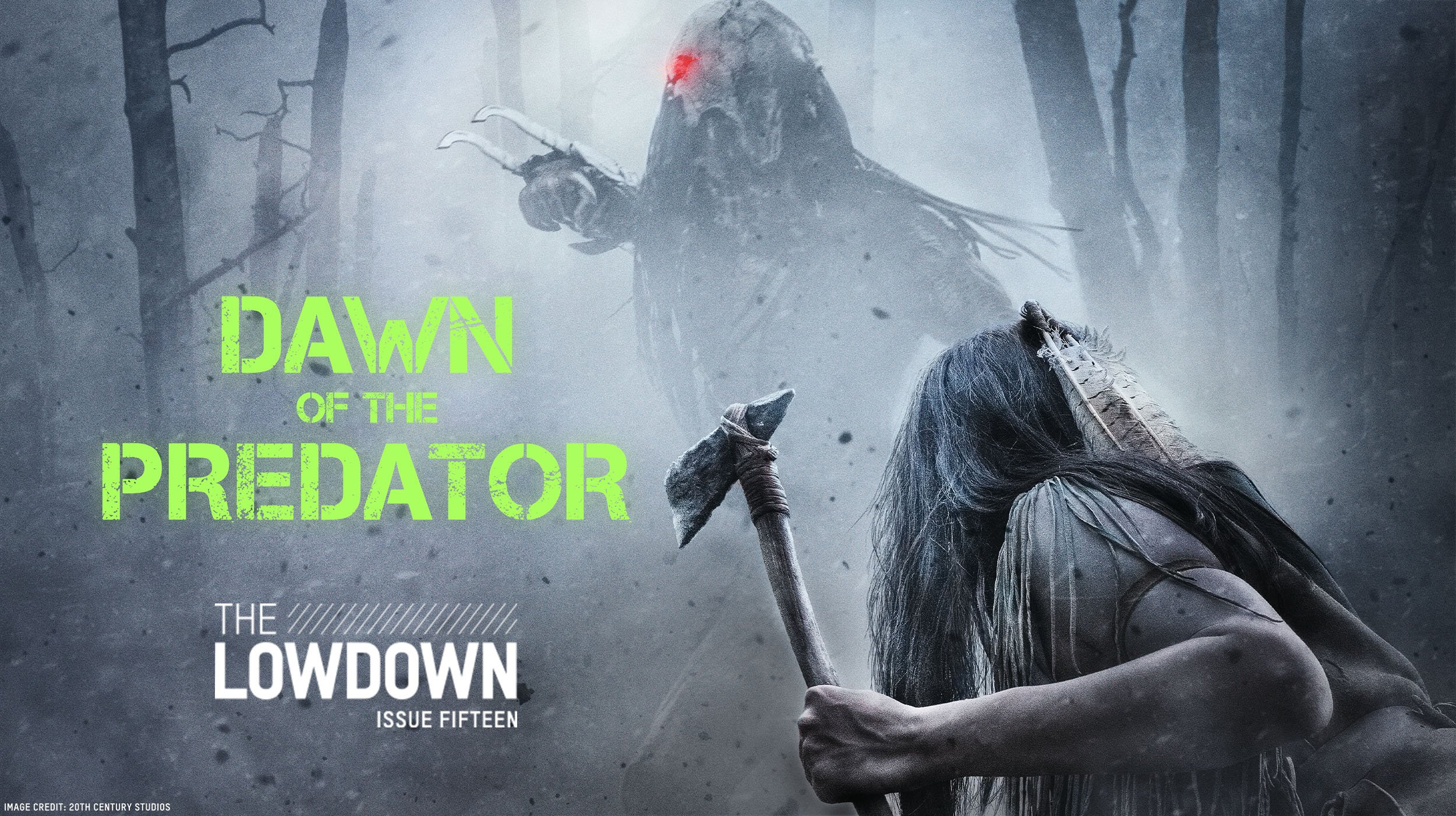 In the latest issue of our free digital magazine The Lowdown, Midthunder, writer/director Dan Trachtenberg, and more discuss creating a Predator movie like none other before it.
Prey is released on Disney+ on 5th August.