Signing on to star in sci-fi drama Next Exit was originally the last thing actor Rahul Kohli wanted to do.
Being approached about the indie project amidst filming hit TV miniseries Midnight Mass, one of Kohli's many collaborations with horror maestro Mike Flanagan, the British actor initially thought it would be his "worst f*cking nightmare".
Speaking to Zavvi, Kohli explained why he changed his mind: "Sheriff Hassan [his Midnight Mass character] is a career highlight, but filming it was super hard work.
"That's great as sometimes it's good to play someone not in your wheelhouse, but it was a lot of work bringing him to life.
"So, when Next Exit was sent to me, which came via Flanagan himself, I actually ignored it as I was so tired – the last thing I wanted to talk about was a movie.
"It was going to shoot a week after Midnight Mass wrapped, would involve going on the road, staying at motels – it sounded like my worst f*cking nightmare.
"I just wanted to relax but I read the script and fell in love with Teddy. The more I sat with it the more I realised I didn't need an actual vacation, just time away from Hassan."
Although Kohli had now been convinced to star in the film, there was still the issue of scheduling due to the shoot starting immediately after Midnight Mass was due to wrap.
Thankfully, writer/director Mali Elfman was able to delay filming to fit around Kohli's schedule, which is something both him and us are thankful for as he is perfect as Teddy.
Set in a world where people know that the afterlife exists, Teddy joins stranger Rose (Katie Parker) on a cross-country road trip to a facility that allows people to commit painless suicide for scientific study.
However, whilst both Rose and Teddy initially seem completely set in their decisions to end their lives, gradually doubts are uncovered.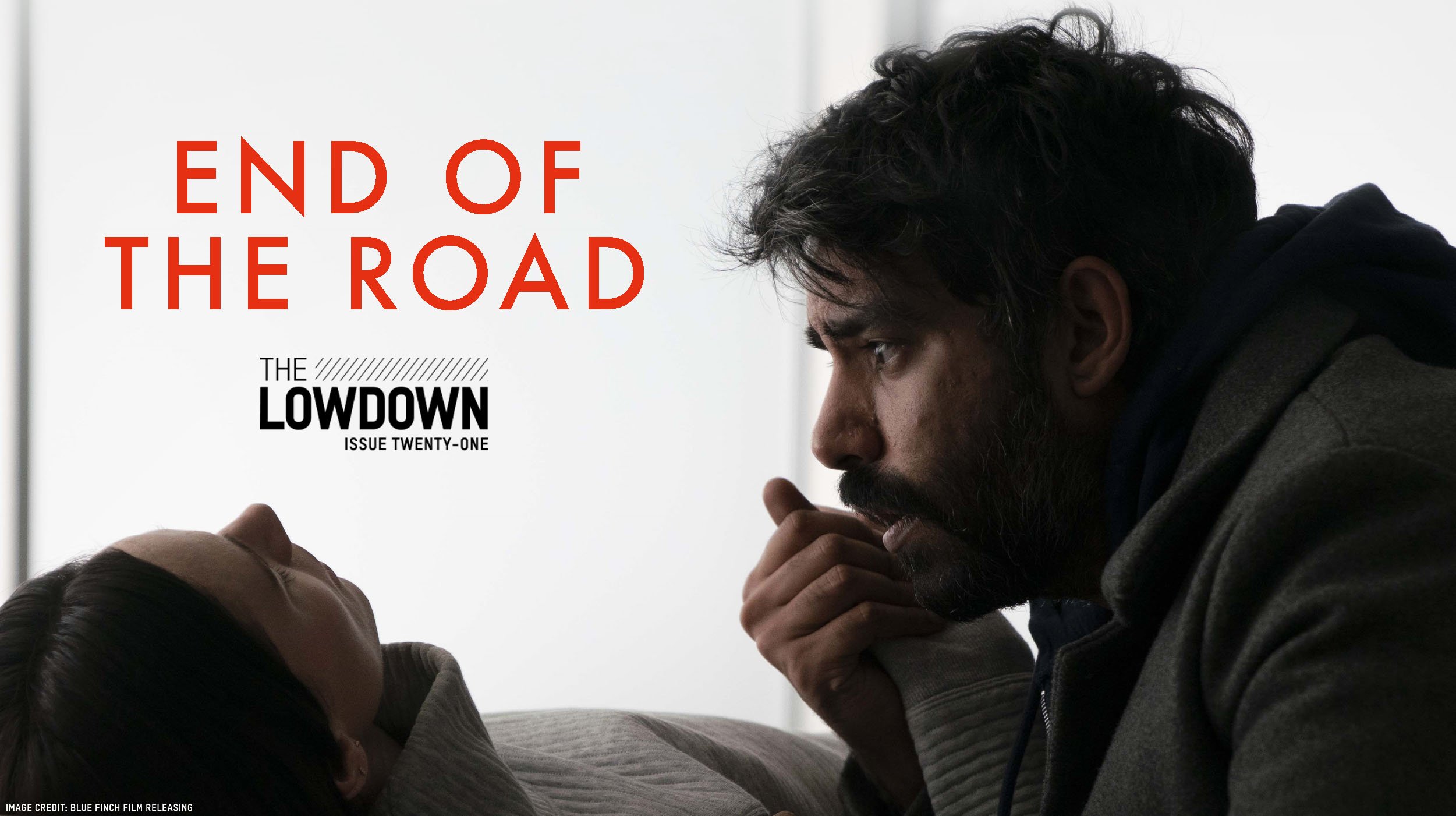 In the latest edition of our free digital magazine The Lowdown, Kohli dived further into his character of Teddy, the humanity of the movie, and his Warhammer movie pitch that went viral last year.