Black Friday is finally here and we have a whole day of exciting product launches and amazing offers lined up just for you.
We have been working hard on organising a great Black Friday with deals to suit everyone, whether you are shopping for yourself or someone else, featuring the best pop culture merchandise out there.
Also, don't forget to keep an eye on our social media channels as throughout the day we will be doing giveaways, giving you the opportunity to win awesome prizes!
But for now it's time to get that wish list ready. Here's the lowdown on what's coming:
Inglourious Basterds Box Set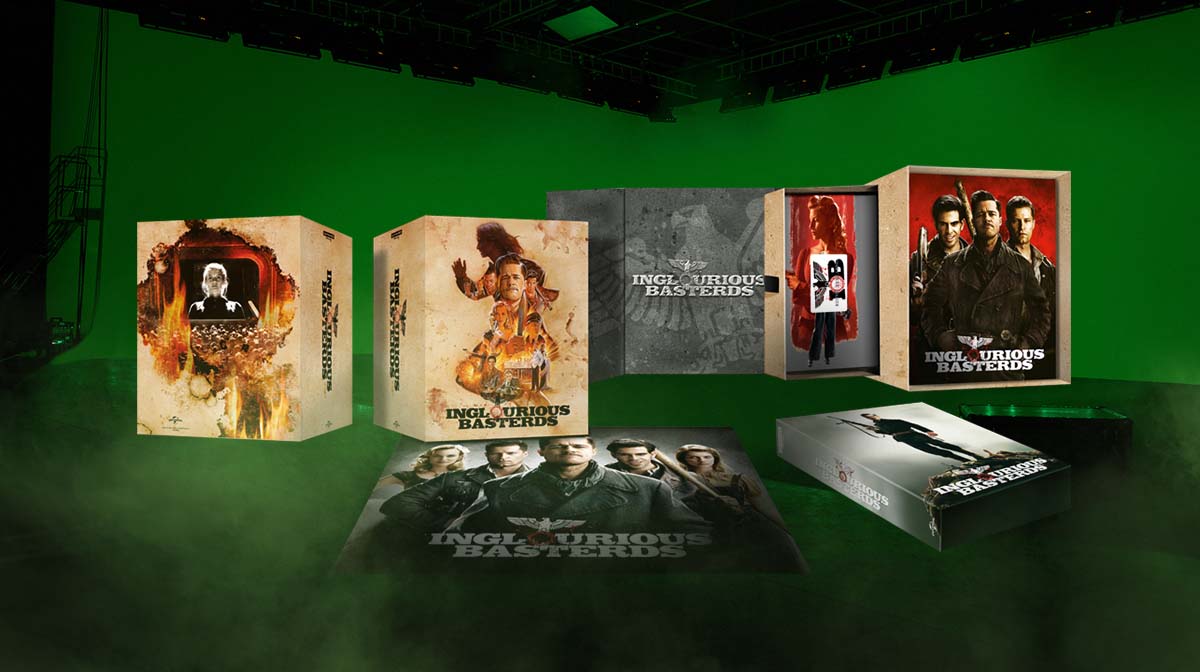 Our exclusive Inglourious Basterds 4K box set is back for Black Friday, launching at midnight for both Red Carpet customers and general release (all times in GMT).
This 'Complete Basterds' edition of Quentin Tarantino's hit film features the steelbook, a behind the scenes booklet, art cards and various other collectables.
For fans of the movie, this is the ultimate set to have.
MonsterVerse 4K Steelbook Collection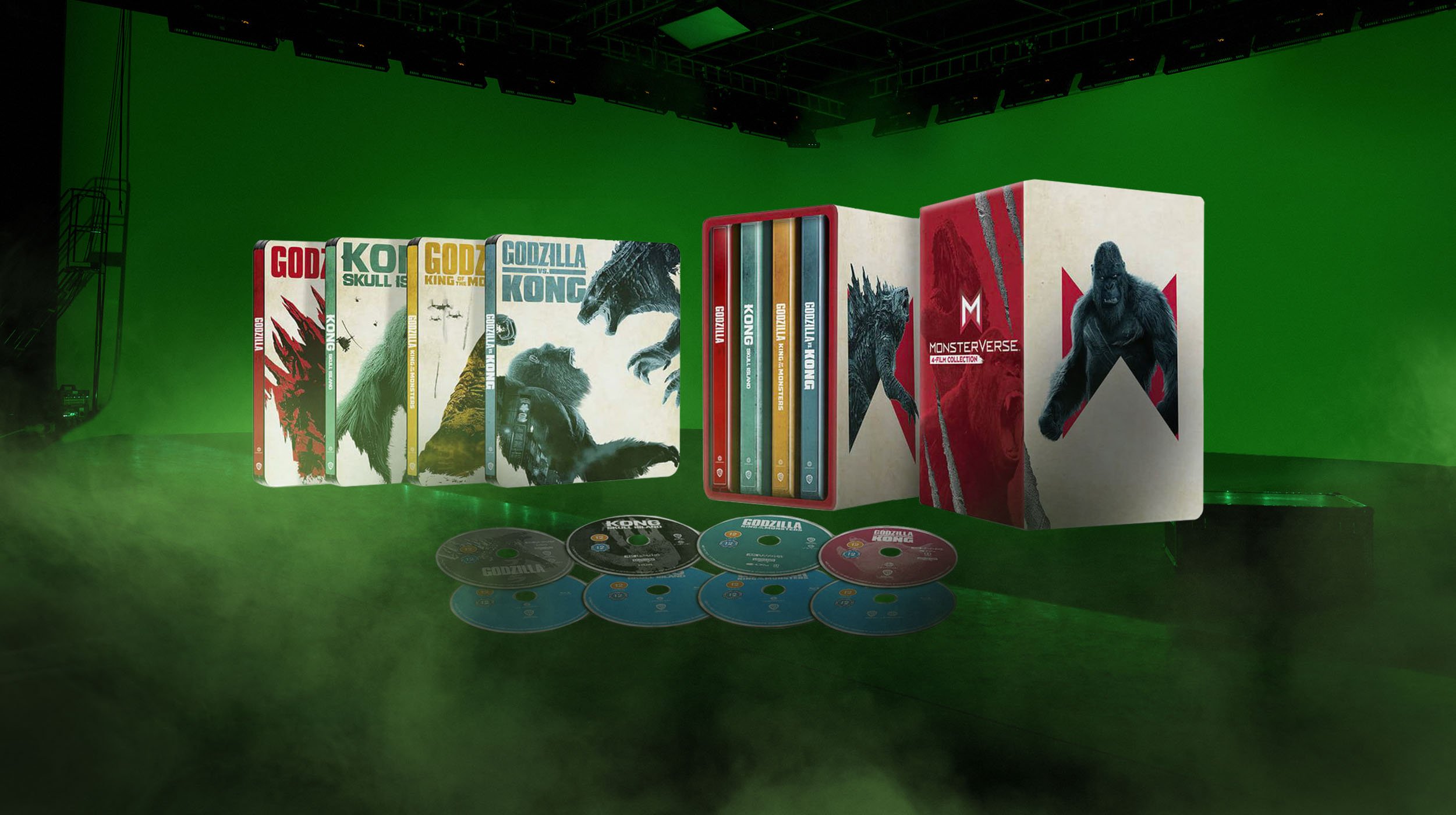 Get ready to roar as our exclusive MonsterVerse 4K Steelbook Collection is arriving for pre-order this Black Friday.
The stunning set includes all four movies in the universe so far: Godzilla, Kong: Skull Island, Godzilla: King Of The Monsters and Godzilla vs. Kong.
Each steelbook features gorgeous matching artwork, all of which is encased in a MonsterVerse themed box.
This set launches at 7am for Red Carpet customers, and 9am for general release.
Captain America: Winter Soldier 4K Mondo Steelbook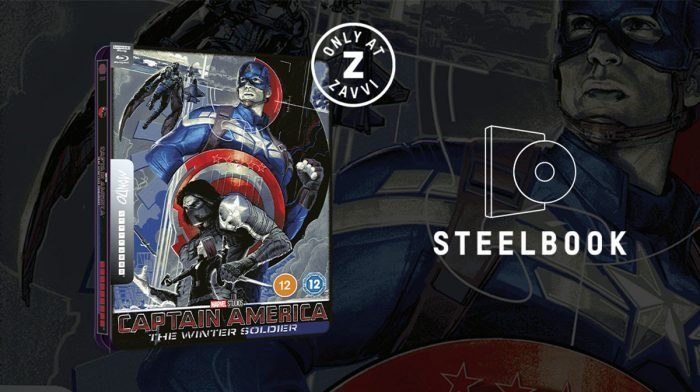 Add to your Marvel steelbook collection with our latest exclusive collaboration with the good folks at Mondo.
This awesome 4K edition of Captain America: Winter Solider (undoubtedly one of the best MCU movies, maybe even the best) will be available for pre-order from 6pm for Red Carpet members and 8pm for general release.
As ever with Mondo the artwork is incredible, featuring Captain America, Falcon, Black Widow and The Winter Soldier all striking a pose in a stripped back design.
Exclusive Funko Pop! Figure
On Black Friday we are also launching a worldwide exclusive Funko Pop! vinyl figure at 7pm.
Although we aren't allowed to reveal exactly what the Pop! is just yet, we can promise you that it is something to get SUPER excited for…
Just keep those eyes peeled!
Pokémon Cards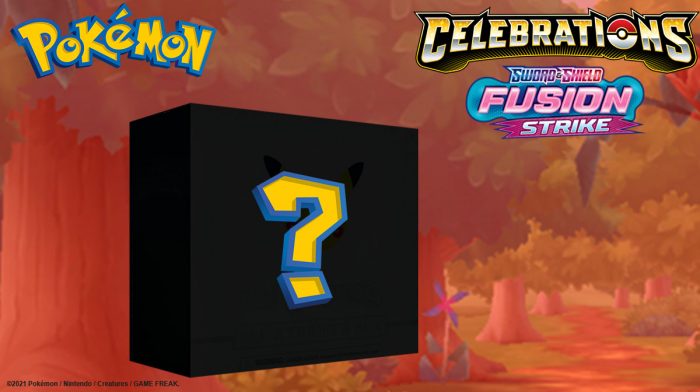 If you gotta catch 'em all then make sure you are visiting our site at 12pm on Black Friday!
Once again we can't announce exactly what it is, but we can tell you that the highly anticipated Pokémon TCG: Celebration and Fusion Strike packs are coming.
Stock will be limited so make sure you are lightning fast to secure yours.
Home Entertainment Offers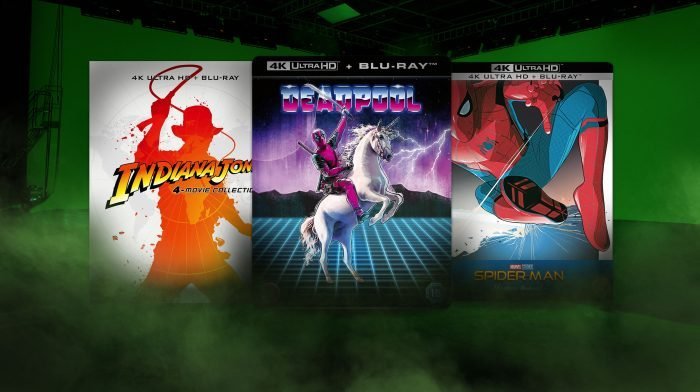 Want to give your home entertainment shelves a refresh with some new additions? We have got you covered this Black Friday with a range of offers.
This includes three for £30 on 4K titles, from Zack Snyder's Justice League to Tenet. Just add all three to your basket and the discount will automatically apply.
Meanwhile there are price drops on a range of 4K box sets, a steelbook clearance, two for £25 on select Criterion Collection titles, and of course, last but certainly not least, buy one get one free on Arrow Video.
Collectables Deals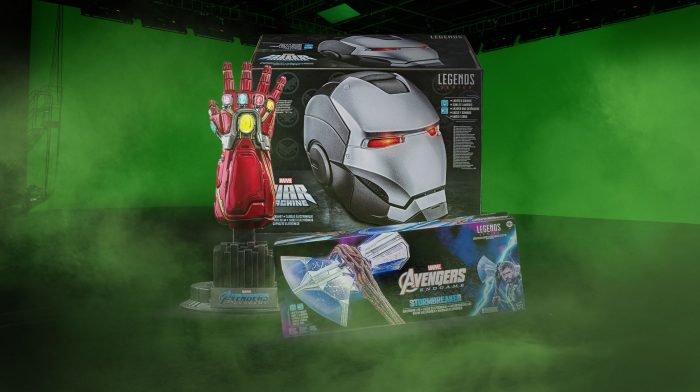 If collectables are what you are looking for though, we also have a range of offers on merchandise to take advantage of this Black Friday.
From four for £20 on graphic novels, to price drops on a wide selection of collectables from brands such as Hasbro and Hot Toys, make sure you clear some space on your shelves for some new additions.
As ever we are also launching a Black Friday special mystery box but this year there are two – a standard box with ten items, or a deluxe with twenty! Inside will be a variety of film, TV and video game themed goodies. What will you get?
Clothing Offers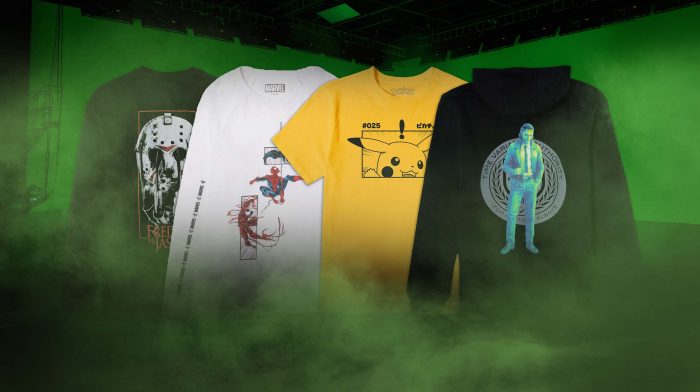 Looking to refresh your wardrobe? Now is the perfect time with our range of clothing offers that are launching on Black Friday.
We have 30% off a range of our exclusive clothing collections including Stranger Things, Pokémon and Back To The Future – so there is something for everyone!
Knowing how popular our Nintendo Original Hero range is though there is 40% off this collection so get ready to yell let's-a-go shopping!
And if that wasn't enough pick up a knitted Christmas jumper for £17.99, two hoodies for £24.99 and take advantage of 30% a wide range of other clothing using the code BLACK30.
Gifts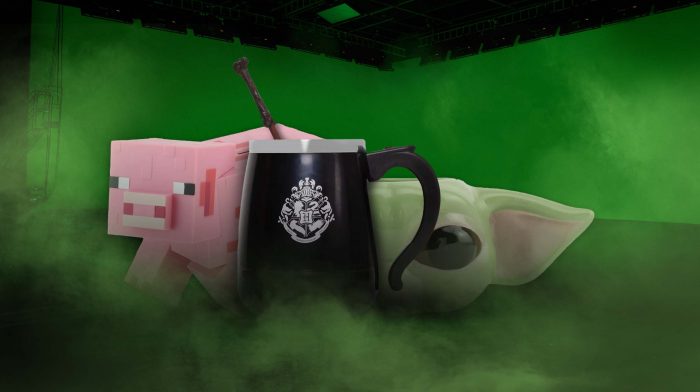 It's that time of the year again, Christmas is approaching and so the present hunt is on as you embark on a mission to find the right gifts for your friends and family.
So don't miss your chance to get three gifts for £18, or three gifts for £30 this Black Friday, all of which will make for great stocking fillers.
Just add all three to your basket and the discount will be automatically applied.
Technology Deals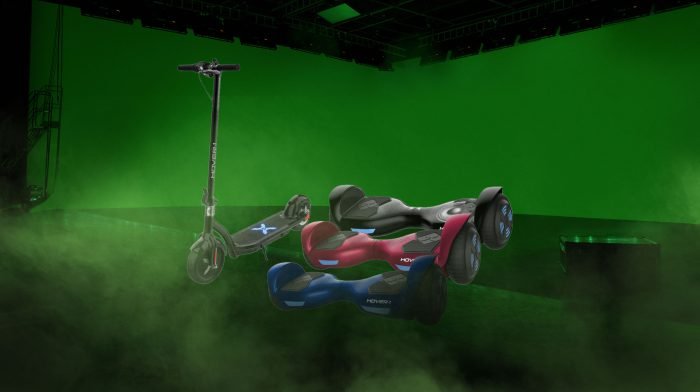 Looking to upgrade some of the technology in your life? Well you can save yourself some money with our Black Friday price drops on site.
We have got you covered by slashing prices on our ranges of headphones, turntables, speakers, and more.
One of our highlights are the price drops on Hover-1's electric scooter and hoverboards as hey, who doesn't want one of them in their life!
And then of course there's our Nintendo Switch bundle still live from Gaming Day earlier this week. The console is available for £279.99, as part of a bundle with an Original Hero Super Mario hoodie. You'll need to add both to your basket to get the deal.
Vinyl Offers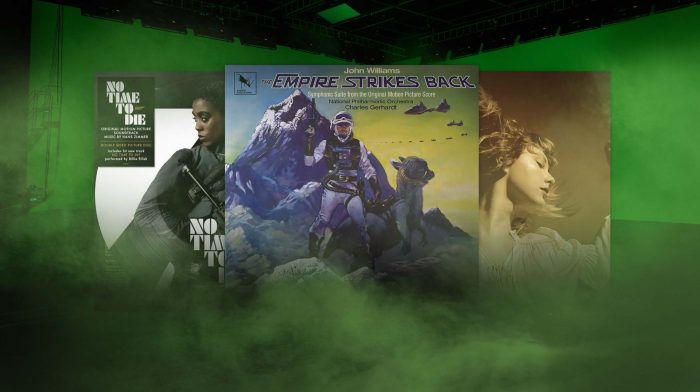 Looking to add to your vinyl record collection? Well look no further than our various price drops which includes albums, video game soundtracks and music from film and television.
These offers feature several of our favourite records from The Beatles' singles collection, to the soundtrack for this year's hit Bond movie No Time To Die.
Also, if you are in need of some accessories to help you look after your vinyl collection, we have got you covered with up to 25% off a range that includes storage cases and cleaning sets.
Toys Price Drops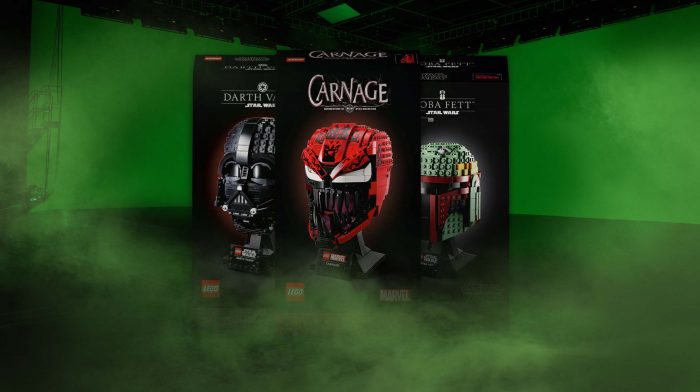 Who doesn't love LEGO? The classic toy never gets old and a new set is always something to get excited about, providing much entertainment.
So we have several LEGO offers going live on Black Friday as part of our price drops on toys, including three for two on busts featuring your favourite characters from Boba Fett to Batman.
Black Friday is also a great time to pick up some new board games ready to play this Christmas, with 20% off a range of our exclusive ones such as Jaws Monopoly and Nightmare Before Christmas Cluedo.