Ever wanted to be a master thief like Lupin? Now you can with our exclusive clothing and accessories collection inspired by the hit Netflix show.
Following the adventures of Assane Diop, a man who is inspired by the beloved fictional master thief Arsène Lupin, the French mystery thriller was a hit when it premiered on Netflix earlier this year.
Last week part two of the show debuted and to celebrate we have released our range which features designs that pay homage to the popular series.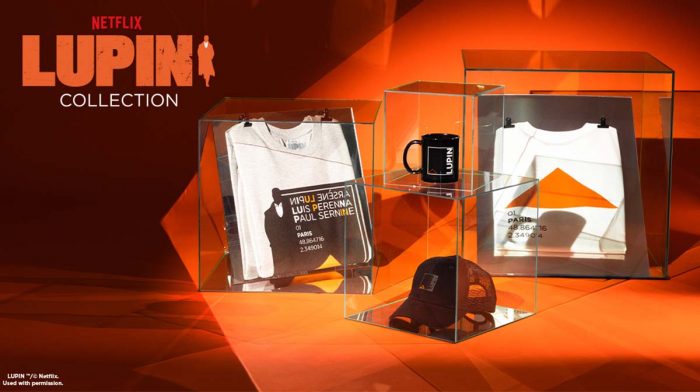 Various motifs from the show feature on the clothing which includes t-shirts perfect for chilling in, and a hoodie and sweatshirt if you want to get cosy in your Lupin gear.
We also have a range of accessories available too, which like the clothing are elegantly designed being sleek yet eye-catching.
The trucker cap ensures you can be a master of disguise, whilst the portable insulated water bottle is perfect for taking on adventures.
Shop our exclusive Lupin collection here.