Bullet Train may not be arriving in cinemas until later this week, but director David Leitch is already planning for his return journey.
In an exclusive interview for this month's edition of our free digital magazine The Lowdown, the filmmaker revealed that he is in the early stages of developing a sequel, which he is hoping will see Brad Pitt return as protagonist Ladybug.
Leitch said: "If the universe wants Ladybug back, then I'd be back, 1000% – although I'm still figuring out what that would be. Sequels are hard – I've done them and got lucky, but I know with this crew it would be undeniable.
"We would have so much fun, so if people want more, we're ready to go back to the soundstage at Sony and have a blast again."
As he stated there, Leitch has already made sequels with Deadpool 2 and Fast And Furious Presents: Hobbs And Shaw, so he has experience picking a story up where one left off.
The filmmaker did reveal that while narrative plans are vague at the moment, the adventure likely wouldn't be set on a different vehicle – so don't expect him to complete a trilogy with stories on planes and automobiles.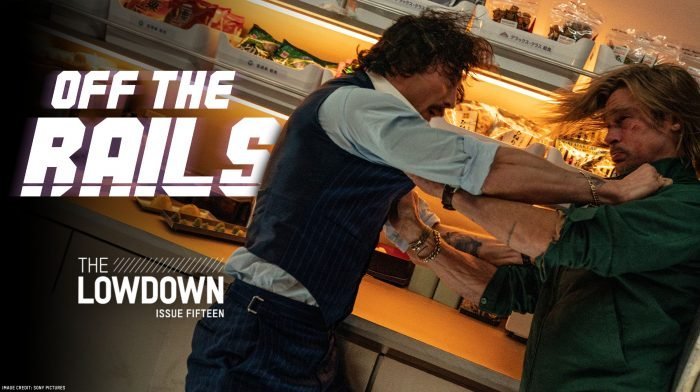 Firstly though, audiences will have to get on board the Bullet Train. After all, a sequel depends on whether enough people will choo choo choose to see it this week…
Read the full interview with Leitch and the cast in this month's edition of our free digital magazine The Lowdown.